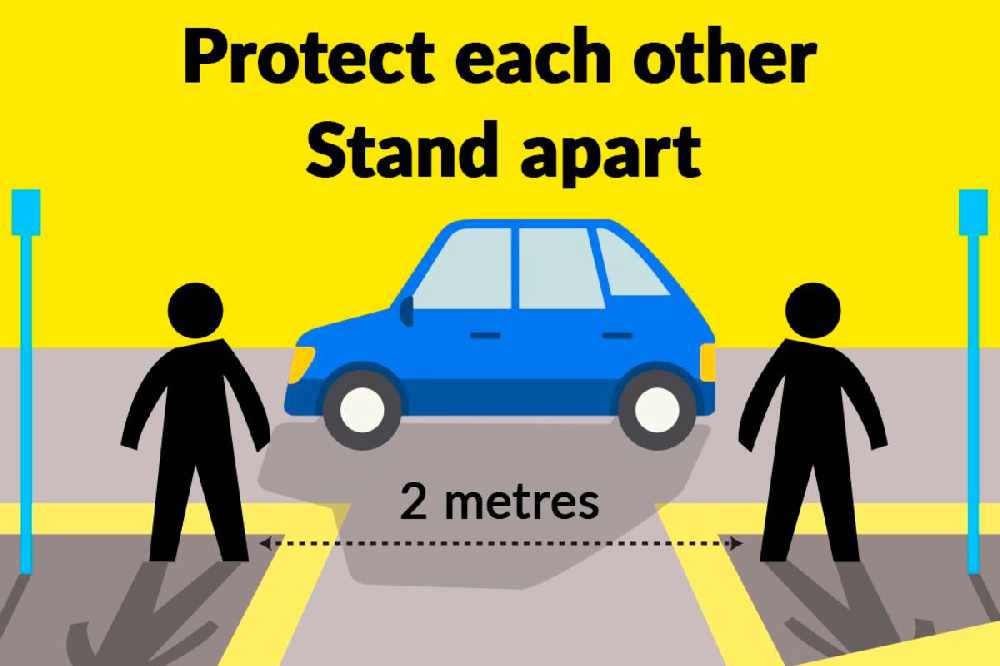 Offaly and Westmeath had 14 new cases.
Latest figures:
There have been no new deaths reported to the Health Protection Surveillance Centre today.
There has now been a total of 1,810 COVID-19 related deaths in Ireland.
As of midnight Saturday 3rd October, the HPSC has been notified of 364 confirmed cases of COVID-19. There is now a total of 38,032 confirmed cases of COVID-19 in Ireland.
Of the cases notified today;
· 195 are men / 168 are women
· 74% are under 45 years of age
· 27% are confirmed to be associated with outbreaks or are close contacts of a confirmed case
· 42 cases have been identified as community transmission
· 100 cases are in Dublin, 55 in Cork, 31 in Donegal, 24 in Limerick, 23 in Galway,17 in Clare, 14 in Sligo, 13 in Roscommon, 10 in Kerry, 8 in Tipperary, 8 in Wicklow, 7 in Kildare, 6 in Kilkenny, 6 in Offaly, 5 in Cavan, 5 in Mayo, 5 in Meath, with the remaining 27 cases in 9 counties.
Meeting:
Public health officials have met this evening to discuss concern over the state of the Covid-19 outbreak here.

Chief Medical Officer Dr. Tony Holohan chaired the meeting, as the number of patients in hospital with the disease has grown to a level not seen since its height in April.

The National Public Health Emergency Team has been meeting tonight amid concerns about the level of new infections recorded in recent days.

In the three days up to last night, over 1500 new positive tests were reported in the Republic.

High levels of infection have been recorded in Dublin and Donegal, which are already on Level Three.

Large numbers of new cases have also been seen in Cork, Kildare, Limerick, Laois, Galway and Kerry in recent days.

NPHET will make recommendations on whether further restrictions are needed to try and stop the spread.

The committee's advice will be considered by the cabinet tomorrow.
Stay and spend:
The Irish Tourism Industry Confederation is welcoming news the Government's considering changes to its new 'Stay and Spend' scheme.

The scheme, which took effect on Thursday, aims to encourage people to stay over the winter months and spend in hospitality businesses.

Taxpayers can claim back 20 percent on their food and accommodation as a tax credit, with some exceptions.

ITIC Chief Executive, Eoghan O'Mara Walsh, says the change is needed as the scheme is too complicated:
Wage subsidy:
The Government is to extend the Covid-19 Wage Subsidy Scheme in the upcoming Budget.

The Business Post is reporting that the current scheme will continue beyond April 2021.

However, it's likely to be modified - by limiting it to the worst-hit sectors or by cutting the weekly rate.
Cancer:
There has been a surge in demand for home-based palliative care due to Covid restrictions according to the Irish Cancer Society.

The charity is struggling to fulfill these requests, as the number of people asking for a night nurse has increased by 50 percent in some parts of Ireland.

Current figures show that the number of patients who have applied for the service is up almost 50 percent in Kildare, and by a fifth in Dublin compared to 2019.

Night Nurse Anne Marie Ward outlines the kind of support she offers patients in their final days and weeks:
President Trump:
Donald Trump says he's starting to feel much better as he continues to be treated for coronavirus.

But there have been mixed messages about the US President's condition.

His chief of staff claims he went through a 'very concerning' period before being taken to hospital.

But his doctors say they're already discussing his return to the White House.

American politics expert, Professor Scott Lucas, says Trumps election campaign had been attempting to shift the focus from coronavirus before his diagnosis:
Hospitals:
The number of people with Covid 19 being treated in hospital has increased to 132.

That's up from yesterday's figure of 113, according to the HSE, while 20 people are being treated in intensive care.

It comes as the Acting Chief Medical Officer has warned of a "serious escalation" in the coronavirus trends.

613 new cases were recorded yesterday, the highest daily figure since mid April, with 726 new infections in the North - the second highest recorded there since the start of the pandemic.

Public health expert Dr Gabriel Scally says having different approaches to tackling the virus on both sides of the border isn't working:
Leaving Cert:
Leaving Cert students who were wrongly downgraded will have to wait a week before finding out if they'll get a new college course offer.

A review's found three errors with the calculated grades system, meaning 6,100 pupils got lower marks than they should have.

71 of those will get higher grades in three or more subjects - but no student will receive a lower grade as part of the process.

Education Minister Norma Foley says the affected students will have to wait to see if they'll be offered a higher preference third level course:
Labour's Education spokesperson's calling for an independent inquiry into this year's Leaving Cert.

Deputy Aodhán Ó Riordáin says no student who was wrongly downgraded and is being given higher marks should miss out on a college place:
Over 70s:
NPHET is asking people over 70 to stay away from people outside "a very small core group" of family, carers and friends.

613 more people have tested positive for the virus, a level of new infection not seen since mid-April.

Close to three and a half thousand people have tested positive for Covid-19 on the island of Ireland in the last three days.

Professor of Health Systems at DCU, Anthony Staines, says Dr Ronan Glynn's advice to older people isn't going to do enough:
Local figures:
613 new people have tested positive for Covid-19 and ten more people with the virus have died - though eight of those cases date back at least a month.

The latest daily figures from the National Public Health Emergency Team have again broken all records since April.
42 of the cases were in the midlands.
Two thirds of those were in Laois, with 28 patients testing positive for the illness.
Offaly had nine cases for the second day in a row, while five were in Westmeath.
224 cases are in Dublin, 58 in Donegal, 46 in Cork, 44 in Kildare,31 in Limerick, 21 in Kerry, 19 in Galway, 17 in Clare, 13 in Meath, 12 in Louth, 12 in Monaghan, 9 in Tipperary, 9 in Wicklow, 8 in Cavan, 8 in Wexford, 7 in Carlow, 7 in Sligo, 7 in Roscommon, 6 in Mayo , 5 in Kilkenny, with the remaining 7 cases in 3 counties.

37,668 people are now known to have contracted the virus, and 1,810 people have died.
The Acting Chief Medical Officer Dr Ronan Glynn is urging those over seventy to limit their contacts to a "very small core group" of family members, carers or friends.

He says people in this group should limit the duration of any visits and stay physically distant too.