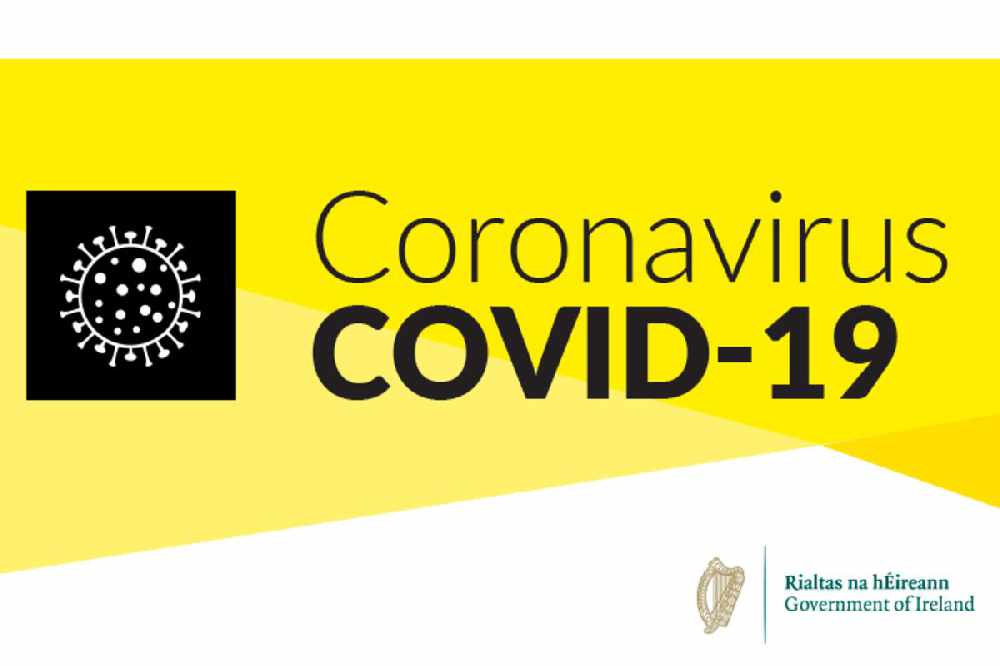 National news updates on Friday 10th September.
Latest figures:
There are 211 new cases of Covid-19 in the Republic, and one more death.
121 of the cases are in Dublin, 17 are in Louth and 10 are in Limerick.
There are 8 in Cork, 7 in Westmeath, 7 in Wicklow, 6 in Laois, 5 in Donegal, 5 in Galway, and the remaining 24 cases are in Carlow, Clare, Kerry, Kildare, Kilkenny, Leitrim, Longford, Mayo, Meath, Offaly, Roscommon, Tipperary, and Waterford.
42 have been identified as community transmission, which means they have no known origin.
Professor Emer Shelley, from the Royal College of Physicians, says more restrictions can still be avoided:
Dublin:
The government has chosen to delay making a decision on further COVID restrictions for Dublin.
The National Public Health Emergency Team yesterday recommended a further clamp down on gatherings in people's homes but a call won't be made until Tuesday.
After increasing numbers of positive testing in Dublin NPHET recommended that gatherings in people's homes be limited to six people from two different households in the capital.
It follows a trend of community transmission in peoples homes.
It also recommended that pubs that don't serve food shouldn't open in Dublin on the 21st of September if cases continue to rise.
The government has chosen not to make a decision on this until next Tuesday, when it will publish a 6-9 month roadmap for living alongside the virus.
That plan will rate every county on a scale of one to five for how prevalent the virus is - with one being minimal restrictions needed and five being very severe restrictions and closures of shops and pubs.
The rating will be decided on the cases per hundred thousand over a two week period, rather than individual daily numbers, with other inputs considered.
It's been a political decision to delay taking action in Dublin.
Senior Ministers want to give the capital the weekend for people to take their own personal responsibility and limit contacts to reduce the spread of COVID.
It would also prefer to make all the big decisions for the next phase in one big go next Tuesday and reset all the current advice.
But without a change in those numbers there will be further restrictions in the capital next week.
Restrictions:
The Government should not impose a national lockdown if the number of COVID-19 cases continues to rise.
That's according to the World Health Organisation which says the measure should only be used in extreme circumstances.
A new system that will see each county rated on a scale of 1 to 5, based on the handle it has on the virus, is set to be unveiled by Government next week.
Further restrictions on visits to households in Dublin may also be brought in, while pubs in the Capital may not be allowed to reopen alongside the rest of the country on September 21st.
The WHO's Special Envoy on Covid-19 Dr David Nabarro, says the new county-by-county system is a good approach:
Ireland is well into a second wave of Covid-19 according to an infectious disease expert.
Professor of Microbial Disease Paddy Mallon says relying on restrictions shows that containment of the virus has failed:
England:
English holidaymakers in Portugal have until 4am tomorrow to return home, or they'll have to quarantine for a fortnight.
The new restrictions do not apply to the Azores and Madeira though.
Just 34 fines have been issued to travellers, mostly in England, for breaching isolation rules.
The UK Prime Minister, Boris Johnson is promising tougher enforcement, but former chief constable of Manchester Police, Peter Fahy, thinks it could be unrealistic:
Vaccine:
The World Health Organisation says finding a vaccine for Covid-19 is not a competition.
A trial in Oxford has been halted over health concerns after reported side effects from using the medication.
Around 200 groups of researchers around the world are looking for an immunisation to the disease.
Dr Micheal Ryan from the WHO says only when its proven to work, will one be rolled out:
USA:
The US President's been defending comments he made at the start of the coronavirus pandemic, claiming he played it down because he didn't want to cause panic.
According to a new book, called "Rage", Donald Trump described the virus as 'deadly' during a private interview in February, despite telling the public it was 'no worse than the flu.'
The US has had the biggest Covid-19 outbreak in the world, with more than 6.3 million confirmed cases, and more than 190-thousand coronavirus-related deaths.
Donald Trump has defended his position:
Meat factories:
Siptu and Meat Industry Ireland are to meet today to discuss pay.
It comes as repeat Covid 19 testing in meat plants is on hold until next week.
SIPTU is meeting Meat Industry Ireland today to outline its demands.
The union is seeking a sick pay scheme for workers and a base wage of 12.30 per hour.
It comes after the head of the HSE said it was the "right decision" to pause Covid-19 testing in meat plants in response to more demand in the community.
Mass testing of factory workers is on hold until next week, with resources instead being focused on people with symptoms contacting their GP.
More than 20 thousand people were referred for tests between Monday and Tuesday - which is double the number from the same two days last week.
Testing:
A public health expert says the health service should be doing a hundred thousand Covid-19 tests a week as a matter of routine -- not as its absolute maximum.
Testing in high-risk workplaces was suspended this week after over 20-thousand people were referred by their GPs on Monday and Tuesday.
It comes as 196 more people tested positive for the virus -- 107 of them in Dublin alone.
Anthony Staines, Professor of health systems at DCU says officials shouldn't be relying on medical scientists working overtime for 100-thousand tests a week:
Dail:
It cost almost 500,000 euro to hold Dáil and Seanad sittings in the Convention Centre in just one month.
The new figures have been released under the Freedom of Information Act.
For social-distancing reasons, several sittings of the Dáil and Seanad have taken place in the Convention Centre.
The first was held on June 27th, when TDs met to elect Micheál Martin as the Taoiseach.
The Dáil continues to sit in the centre when all members need to be present to vote.
The Seanad mostly sits in the Dáil Chamber in Leinster House, but initially sat in the Convention Centre.
The total cost of Dáil and Seanad sittings in the centre was 499,476 euro, up to the summer recess at the end of July.
The Convention Centre isn't charging for the use of the centre, and the costs mainly relate to staffing and broadcast technology.
Clare:
The Clare Tourism Recovery Taskforce has warned that almost 9,000 tourism jobs could be lost in County Clare this year.
In an open letter to the Taoiseach Micheal Martin, it's also calling for urgent Government supports to Shannon Airport.
The group says Delta and United Airlines' decision not to resume flights from Shannon in 2021 and the potential transfer of Aer Lingus aircraft away from the Airport will have "significant and long-lasting negative consequences" for the tourism sector.
Pubs:
A lobby group's accused public health doctors of having "an anti-pub agenda".
The Licenced Vintners' Association says any extension of pub closures in Dublin will mean some owners will default on their mortgages.
The National Public Health Emergency Team is now considering further restrictions in the capital after a rise in the number of Covid-19 cases there.
LVA chief executive Donal O'Keeffe says his members need to open on the 21st of the month as planned:
Local figures:
196 new cases of Covid-19 have been confirmed in the Republic and no further deaths.
Over 12 of the new cases are in the midlands.
107 in Dublin, 12 in Waterford, 11 in Limerick, 8 in Wicklow, 7 in Meath, 7 in Kildare, 6 in Laois, 6 in Westmeath, and the remaining 32 cases are located in Cavan, Clare, Donegal, Galway, Kilkenny, Leitrim, Longford, Louth, Mayo, Monaghan, Offaly, Roscommon, Tipperary and Wexford.
27 of the new infections are among people over the age of 65.
Acting Chief Medical Officer Dr Ronan Glynn has again urged people to limit their contacts in order to limit the chance for the virus to spread.