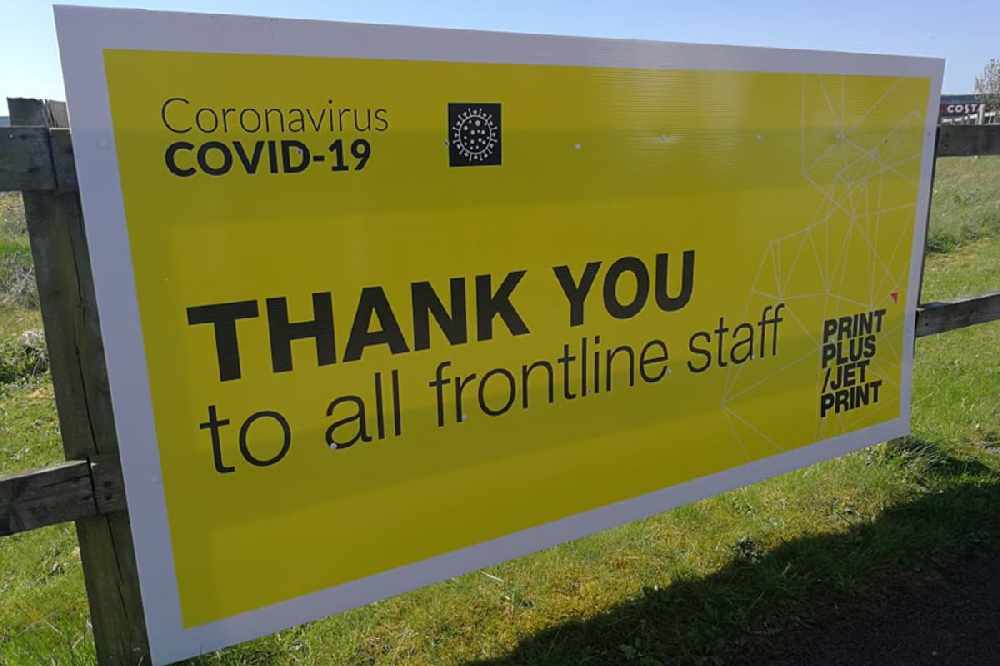 National news updates on Friday 12th February.
Latest Figures:
The Health Protection Surveillance Centre has today been notified of 23 additional deaths related to COVID-19.
21 of these deaths occurred in February and two occurred in January.
The median age of those who died was 84 years and the age range was 57 - 95 years.
There has been a total of 3,865* COVID-19 related deaths in Ireland.
As of midnight, Thursday 11th February, the HPSC has been notified of 921 confirmed cases of COVID-19. There is now a total of 207,720** confirmed cases of COVID-19 in Ireland.
There's been 60 new cases in the Midlands today, 23 in Offaly, 22 in Westmeath and 15 in Laois.
Of the cases notified today:
453 are men / 466 are women
66% are under 45 years of age
The median age is 34 years old
414 in Dublin, 87 in Cork, 51 in Kildare, 48 in Limerick, 47 in Meath and the remaining 274 cases are spread across all other counties.***
As of 8am today, 959 COVID-19 patients are hospitalised, of which 173 are in ICU. 53 additional hospitalisations in the past 24 hours.
As of February 9, 248,284 doses of COVID-19 vaccine have been administered in Ireland:
158,904 people have received their first dose
89,380 people have received their second dose
Dr Ronan Glynn, Deputy Chief Medical Officer, Department of Health, said: "We have made progress in Ireland over recent weeks, but the rate of transmission of the disease is still extremely high and the risks COVID-19 poses to our vulnerable loved ones have not changed."
"Everyone is working hard to drive down COVID-19 infection in the community, and we must all continue to limit the number of daily contacts we have. The only way to limit the spread of COVID-19 is to limit our social contacts and follow the public health advice, wash our hands, maintain a social distance, wear a face covering where appropriate, work from home and stay at home."
The COVID-19 Dashboard provides up-to-date information on the key indicators of COVID-19 in the community including daily data on Ireland's COVID-19 Vaccination Programme.
Validation of data at the HPSC has resulted in the denotification of 4 deaths. The figure of 3,865 deaths reflects this.
Validation of data at the HPSC has resulted in the denotification of 2 confirmed cases. The figure of 207,720 cases reflects this.
County data should be considered provisional as the national Computerised Infectious Disease Reporting System (CIDR) is a dynamic system and case details are continually being validated and updated.
Down Syndrome jobs:
All but two people with Down Syndrome in a key jobs programme have been furloughed since the start of the pandemic.
Down Syndrome Ireland says the Covid-19 crisis has left many of those it works with feeling isolated and with limited employment opportunities.
Nearly all of a group of around 50 people who took up jobs after graduating from the charity's Ability Programme are now out of work.
Down Syndrome Ireland chief executive Barry Sheridan says having a job is as important for someone with Down Syndrome as it is for anyone else:
It's launching a fundraising campaign to provide a ten-week online learning package to keep their skills up-to-date.
Barry Sheridan, chief executive of Down Syndrome Ireland, believes their employers will need them back before too long:
Restaurants vs. Insurers:
One of a dozen insurers facing legal action from Irish restaurateurs has begun making payments under business interruption cover.
The Restaurants Association says it's a vital lifeline for up to 40 of its customers - and has called on its competitors to follow suit for over 600 others.
Yesterday the governor of the Central Bank told an industry conference "any continuing failure" by insurers to "do the right thing" would be met by enforcement action.
But Restaurants Association boss Adrian Cummins says the regulator's left them to fend for themselves - and legal action could begin early next week:
Our wonderful vaccination teams have been busy - thank you all for working so hard to make sure people get vaccinated as soon as possible. 🙏 pic.twitter.com/z2Bb8Za1Iy

— Stephen Donnelly (@DonnellyStephen) February 11, 2021
Local figures:
Six local electoral areas have recorded 14-day incidence rates of Covid-19 that are at least twice the national average.
The country's highest is Blanchardstown-Mulhuddart in Dublin, which had a rate of 756 per 100,000 people, as of Monday.
Four other LEAs had rates of over 700 - Enniscorthy in Wexford, Monaghan, Ballymun-Finglas in Dublin and Castlebar in Mayo.
The national average on Monday was 319, and GP advisor to the HSE, Dr Ray Walley, says even the worst hit areas are improving:
AstraZeneca confusion:
The National Immunisation Advisory Committee says its advice regarding the AstraZeneca vaccine has not changed despite the view of the WHO.
The World Health Organisation has recommended the AstraZeneca vaccine be given to all adults over 18 with no upper age limit.
Ireland has opted to prioritise giving the Pfizer or Moderna vaccine to people over the age of 70 rather than the one manufactured by AstraZeneca.
The vaccination of people in that age group is due to begin from Monday.
Chair of NIAC, Professor Karina Butler, says the WHO findings were similar to that of the European Medicines Agency:
The decision is making the roll out of the vaccine more challenging.
But Professor Butler says the WHO recommendation hasn't changed its position:
Figures improving:
The number of people catching Covid-19 in hospital has plunged by nearly two thirds since the peak of the third wave.
866 more people have tested positive for the virus, and 52 more patients have died.
The number of people being treated in hospital is down again to 943 - with 167 in intensive care.
Professor Phillip Nolan, chair of NPHET's modelling group, says infection rates in hospital and care settings are down:
NPHET says the number of Covid-19 deaths being reported could start to fall in the coming days.
Professor Nolan says a number of indicators are heading in the right direction: