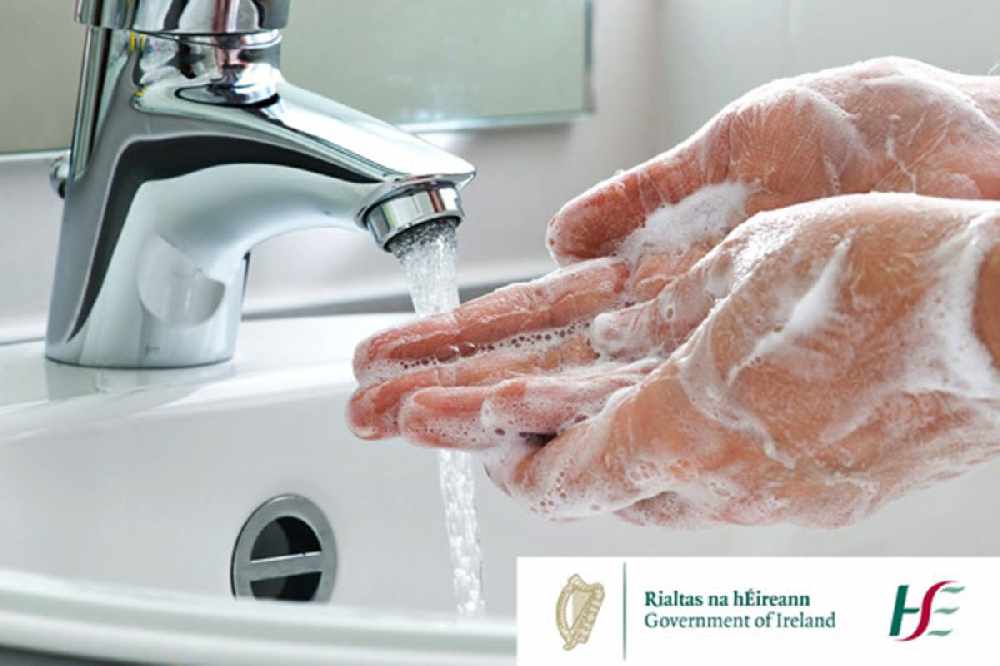 National news updates on Friday 23rd October.
Latest Figures:
The Health Protection Surveillance Centre has today been notified of 7 additional deaths related to COVID-19. Of the deaths reported today, all occurred in October.
There has been a total of 1,878 COVID-19 related deaths in Ireland.
As of midnight Thursday 22nd October the HPSC has been notified of 777 confirmed cases of COVID-19. There is now a total of 55,261* confirmed cases of COVID-19 in Ireland.
Of the cases notified today;
434 are men / 340 are women
66% are under 45 years of age
The median age is 33 years old
182 in Dublin, 81 in Galway, 44 in Wexford, 42 in Meath, 41 in Cork and the
remaining 387 cases are spread across 21 remaining counties.
As of 2pm today 319 COVID-19 patients are hospitalised, of which 37 are in ICU. 24 additional hospitalisations in the past 24 hours.
Dr. Tony Holohan, Chief Medical Officer, Department of Health said; "15,000 people have been diagnosed with COVID-19 over the last 14 days. It is vital for everyone with a recent diagnosis to self-isolate for the full 10 days to protect the people they live with, the people they love and people in their communities from this highly infectious disease. Self-isolate means stay at home, stay in your room as much as possible, stay away from other people, including those in your household.
"If you live with someone who has COVID-19 or you have been told that you are a close contact, you must restrict your movements for a full 14 days. Stay at home - don't go to work, don't go to school.
"I appeal to everyone to behave as though you are a close contact. Stay at home, other than for essential reasons. Now is the time to use our reserves of energy and dig deep in our efforts to follow the public health advice – keep your distance, wash your hands and wear a face covering. Play your part to break the chains of transmission across families, neighbours and communities."
The COVID-19 Dashboard provides up-to-date information on the key indicators of COVID-19 in the community.
Validation of data at the HPSC has resulted in the denotification of 8 confirmed cases. The figure of 55,261 confirmed cases reflects this.
Today's cases, 14-day incidence rate per 100,000 population and new cases in last 14 days (as of midnight 22 October 2020) (incidence rate based on Census 2016 county population).
County

Today's cases

(to midnight 22OCT2020)

14-Day incidence rate per 100,000 population

09OCT2020 to 22OCT2020)

New Cases during last 14 days

(09OCT2020 to 22OCT2020)

IRELAND

777

306.1

14,578

Cavan

31

1,058.1

806

Meath

42

661.9

1,291

Westmeath

37

451.7

401

Monaghan

14

408.9

251

Sligo

27

407.4

267

Galway

81

373.2

963

Cork

41

327.7

1,779

Wexford

44

321.9

482

Donegal

20

312.2

497

Clare

30

311.4

370

Longford

15

310.7

127

Kildare

28

304.7

678

Limerick

37

302.2

589

Louth

<5

283.2

365

Leitrim

8

277.7

89

Roscommon

11

269.6

174

Dublin

182

257.7

3,472

Kerry

15

255.2

377

Carlow

<5

242.4

138

Mayo

24

242.1

316

Offaly

13

225.8

176

Laois

13

219.6

186

Waterford

14

176.5

205

Kilkenny

5

174.3

173

Wicklow

25

143.2

204

Tipperary

16

126.6

202
Incidence:
Ballyjamesduff in Cavan remains the local electoral area with the highest incidence rate of Covid-19.
Two areas in the country now have a rate of more than 1,000.
For the second week in a row, Ballyjamesduff has the highest 14-day incidence rate per 100,000 people.
It has more than doubled over the past week to 1,488, while Ratoath in Meath has also grown to 1,212.
Other areas with increasingly high rates include Gorey in Wexford has a rate of 979 - as well as Ashbourne in Meaht on 753 and Cavan-Belturbet at 774.
In terms of cities, Galway City Central has a 14-day rate of 981 - while the highest in Cork is the South Central area of the city with a rate of 804.
The area with the highest rate in Dublin now is Palmerstown-Fonthill on 386.
A number of local electoral areas still have a rate of less than five - including Nenagh in county Tipperary and Lismore in Waterford.
Scotland:
Scotland's First Minister will announce a five-tier plan of Covid-19 measures today after a three-tiered system was introduced in England.
If approved next week, the new rules will come into force on November 2nd.
Nicola Sturgeon has already said the three middle tiers will be similar to the English system, where areas are classed as either "medium", "high" or "very high" risk.
England:
Several areas in England could soon be facing tougher Covid-19 restrictions.
Talks will continue this morning to move Nottinghamshire into the highest level of measures, while Warrington and West Yorkshire are also considering it.
Those measures have now come in across Greater Manchester, meaning a ban on households mixing indoors, and pubs which don't serve food closing.
The city was given 60 million pounds by the UK Government to support businesses - even though the Mayor said a minimum of 65 million was needed.
The region's head of police Ian Hopkins says his force will do whatever it can to enforce the rules:
Vaccine:
Social restrictions may still be necessary even when a vaccine for Covid-19 is found according to an immunisation expert.
Former Director of Immunisation at the UK's Department of Health David Salisbury says we have to be realistic.
Zero-covid strategy:
People Before Profit will launch a zero-covid strategy today, which they say will eliminate Covid-19 from the country.
The group doesn't believe in constantly going in and out of lockdowns.
Chief Medical Officer Dr Tony Holohan has said the policy is not a viable option for the country.
Deputy Richard Boyd Barrett says they're putting forward an alternative strategy to the Government's:
Body image:
Stress around the Covid-19 pandemic has been found to be causing issues with body image in both men and women.
Research shows males have a greater desire for muscularity - and women for thinness.
The study author's warned it could lead to more serious eating disorders - but said more research would need to be done.
Schools have been contacted about the Withdrawal of Hand Sanitiser Virapro from the market. Advice from @agriculture_ie is to stop using this sanitiser with immediate effect.
See Department of Education advisory here.https://t.co/H582XpO048 https://t.co/Fi3Km7gywS

— education.ie (@Education_Ire) October 22, 2020
Sanitiser:
Some schools may not be able to open today after a brand of hand sanitiser has been recalled.
Virapro hand sanitiser has been found to cause respiratory and eye irritation, as well as headaches and dermatitis.
Tests were carried out by the Department of Agriculture which shows Viropro Hand Sanitiser doesn't comply with regulations around the products products.
In a statement, it says prolonged use of Viropro can cause dermatitis, eye irritation, upper respiratory system irritation as well as headaches.
The company which makes the product has been told to recall all of its bottles immediately.
The Department of Education meanwhile say it is one of 11 hand sanitisers used in schools.
It is advising schools to make local arrangements to buy other products and says they should maximise hand washing.
And if a Prinicipal decides it is not safe to open without stocks of hand sanitiser they can close early for the mid-term break.
The Department of Agriculture says an investigation is ongoing.
Sinn Féin spokesperson on Education Donnchadh Ó Laoghaire says it's such short notice for principals and parents:
Nursing home:
Nursing Homes Ireland say an outbreak among the majority of residents at a Galway facility is very disturbing.
25 out of the 27 residents at Nightingale Nursing home in Ahascragh were confirmed to have the virus, while one person has died.
The HSE says it's providing support to the care home.
Nursing Homes Ireland Chief Executive, Tadhg Daly says nursing homes are more vulnerable due to a rise in community transmission:
Contact tracing:
The Chief Medical Officer says he's not concerned about the breakdown in the contact tracing system.
The HSE asked 2,500 thousand people who tested positive to do their own contact tracing after the system became overwhelmed.
A further 1,066 cases were confirmed last night, alongside three additional deaths.
The national 14 day incidence rate is now 302 per 100 thousand people.
Dr. Tony Holohan says we all need to act as though we are close contacts: