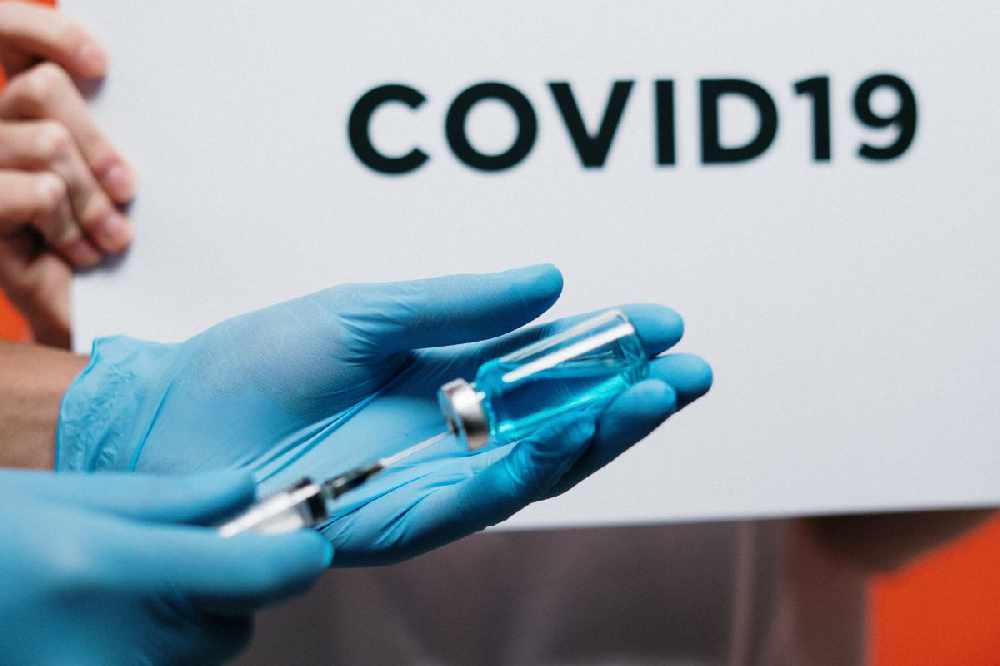 National news update on Friday 28th August.
Latest figures:
There have been no new deaths reported to the Health Protection Surveillance Centre today.
There has been a total of 1,777 COVID-19 related deaths in Ireland.
As of midnight Thursday 27th August, the HPSC has been notified of 127 confirmed cases of COVID-19. There is now a total of 28,578* confirmed cases of COVID-19 in Ireland.
Of the cases notified today;
70 are men / 57 are women

80% are under 45 years of age

66 are confirmed to be associated with outbreaks or are close contacts of a confirmed case

8 cases have been identified as community transmission

52 in Dublin, 13 in Monaghan, 9 in Tipperary, 8 in Meath, 8 in Wexford, 8 in Roscommon and the remaining 29 are located in Carlow, Cavan, Clare, Cork, Galway, Kerry, Kildare, Kilkenny, Limerick, Longford, Louth, Offaly, Waterford, Westmeath and Wicklow.
688 cases have been confirmed in Westmeath, Offaly has 621 and 382 people in Laois have been diagnosed with the illness. These statistics were rmeasured at midnight on Wednesday 26 August.
Winning Streak:
The National Lottery and RTÉ have announced that Winning Streak will not return this Autumn
The cancellation is due to ongoing restrictions related to Covid-19 and social distancing difficulties.
Winning Streak scratch cards, which were due to go on sale in August, will not go on sale until further notice.
Wage subsidy:
The government's promising its new wage subsidy scheme will save more jobs for longer.
The subsidy, which has so far cost the state over 2.7 billion euro, will now be available until March 2021.
Employers must re-register for the revamped supports, which replace the Temporary Wage Subsidy Scheme, introduced due to Covid-19 in March.
Income tax, USC and PRSI will be taken from source, compared to the current scheme, which sees taxes collected at a later point.
Finance Minister Paschal Donohoe says he had to act before the impact of Brexit:
House prices:
House prices in Ireland continue to rise despite the COVID-19 pandemic.
The latest report from MyHome.ie and Davy found prices went up by over 4 percent from the second quarter to the end of August.
The average asking price nationally now stands at 280 thousand euro, rising to 383 thousand in Dublin.
Outside of the capital, the average house price stands at 234 thousand - a rise of 4.7 percent in the last quarter.
Chief Economist at Davy, Conall McCoille, says it shows people are still buying homes despite the pandemic:
However a housing expert believes the market is on 'life support' as a result of government stimulus packages.
Financial analyst Karl Deeter believes a recession coming down the line could see them drop again..
The figures also reflect a slight increase in prices from this time last year.
It looks that the market will hold in 2020, but the impact when the government stimulus runs out remains to be seen.
Mental health:
The World Health Organisation says the Covid-19 pandemic has affected the mental health of millions of people.
It says even before the pandemic, nearly 1 billion people were living with a mental health disorder.
The WHO says 3 million people die every year from the harmful use of alcohol, and one person dies every 40 seconds by suicide.
Director-general Tedros Ghebreyesus says the recent crisis has worsened the situation:
Pubs:
Organising or attending a house party may be made an offence.
The Government will discuss the proposal at a cabinet meeting later, where the decision to further delay the reopening of pubs will be rubber-stamped.
Publicans, no longer surprised by reopening delays, feel the focus needs to be moved to house parties.
Padraig Cribben, CEO of the Vintners Federation of Ireland thinks the Government should introduce a temporary prohibition:
The Government is looking at ways to tackle house parties, with a proposal on the table to make it an offence to organise or attend a gathering of more than six people.
Cork Publican Michael O'Donovan says Government should close off-licences and ban supermarkets from selling alcohol:
Cabinet will also consider giving Gardaí the power to close a pub on the spot if theyre found to be in breach of covid-19 rules.
Ryanair:
Ryanair claim the Government doesn't have justification for keeping six EU countries and the UK off the 'green list'.
The airline wanst Ministers to update the list of countries where people can return from without self-isolating for two weeks to include Portugal, Poland, Bulgaria, Denmark, Cyprus and Germany.
They say the "claimed risk" from family holidays is now gone, and that Ireland's case numbers continue to rise because there isn't an effective contact tracing system.
Currently there are 10 countries on Ireland's 'green list'.
Health passport:
A Health Passport has been developed as a way for businesses to monitor staffs' Covid-19 status.
A trial is now underway of the technology around the country in nursing homes, hospitals, food processing plants and creches.
The engineers behind it say it can deliver a rapid test result within 15 minutes for the disease, which helps businesses to be a controlled environment.
Robert Quirke worked on its development - he outlines some of the scenarios it would be useful:
Garda powers:
Cabinet is meeting today to consider increased enforcement powers for Gardai to shutdown house parties and pubs that aren't complying with public health guidelines.
The proposed new legislation is part of further measures to tackle the spread of Covid-19 announced last week and is expected to be approved by Ministers today.
As part of the proposals, it would be an offence to organise or attend a gathering of more than 6 people in a private house.
UK:
In the UK, tougher measures targeting people who organise illegal raves come into force today.
Those who facilitate an unlicensed music event could be fined almost 11,000 euro.
Anyone who simply goes to an unlawful gathering can be hit with a 110 euro penalty.
Health passport:
A Health Passport has been developed to allow businesses have a rapid testing platform for coronavirus.
The technology gives users a portal to check their Covid-19 status and allows for it to be updated after testing.
R-O-Q-U, the company behind it believes it may help people to travel abroad in future.
Robert Quirke helped develop it, he says there are various scenarios when it could be used in everyday life:
France:
Face masks are now compulsory in Paris after a surge in coronavirus cases.
Coverings will have to be worn everywhere in the French capital.
It comes as the country's R rate - the number of people one person with Covid-19 can infect - has risen to around 1-point-4
Festivals:
The World Health Organisation says there are ways for festivals and events to be held during the pandemic.
But it says they must be held safely, or they could trigger a large number of cases of Covid-19.
The WHO says some countries are holding sporting events with limited numbers of spectators.
Director-general Tedros Ghebreyesus says it is possible for these events to go ahead:
Outbreaks:
Public health officials are currently managing 392 coronavirus outbreaks across the country.
252 are linked to social gatherings in private homes, but there have also outbreaks in workplaces, sports clubs and retail stores.
Dr John Cuddihy - director of the Health Protection Surveillance Centre, says some restaurants have had significant outbreaks:
Pubs:
Publicans want the Government to announce a financial package later today - which the Tanaiste pledged.
The National Public Health Emergency Team is recommending pubs don't reopen on Monday.
Two weeks ago Tanaiste Leo Varadkar said he would bring forward additional supports at today's Cabinet meeting if the closure orders continue.
Paul Moynihan, from the Vintners Federation of Ireland, says many pubs will close for good if they don't get help urgently:
National lockdown:
A second national lockdown is not being considered "as things stand".
That's according to the National Public Health Emergency Team, despite warnings from the Taoiseach and the Health Minister of the risk of further nationwide Covid-19 restrictions.
A further 93 cases have been confirmed, with 34 in Dublin, 7 in Kildare, and the rest spread across 15 other counties.
Kildare's lockdown looks set to remain in place, as health officials warn the county's case numbers haven't yet stabilised enough.
But Acting Chief Medical Officer, Dr. Ronan Glynn, says a nationwide lockdown isn't on the cards currently:
Dr. Glynn is hopeful a repeat of last March's national lockdown can be avoided:
Local figures:
There are another 93 cases of Covid-19 in the Republic and no deaths.
34 of the new cases are Dublin, seven are in Kildare and six were in Laois.
Offaly and Westmeath were among 15 counties that accounted for 46 cases.