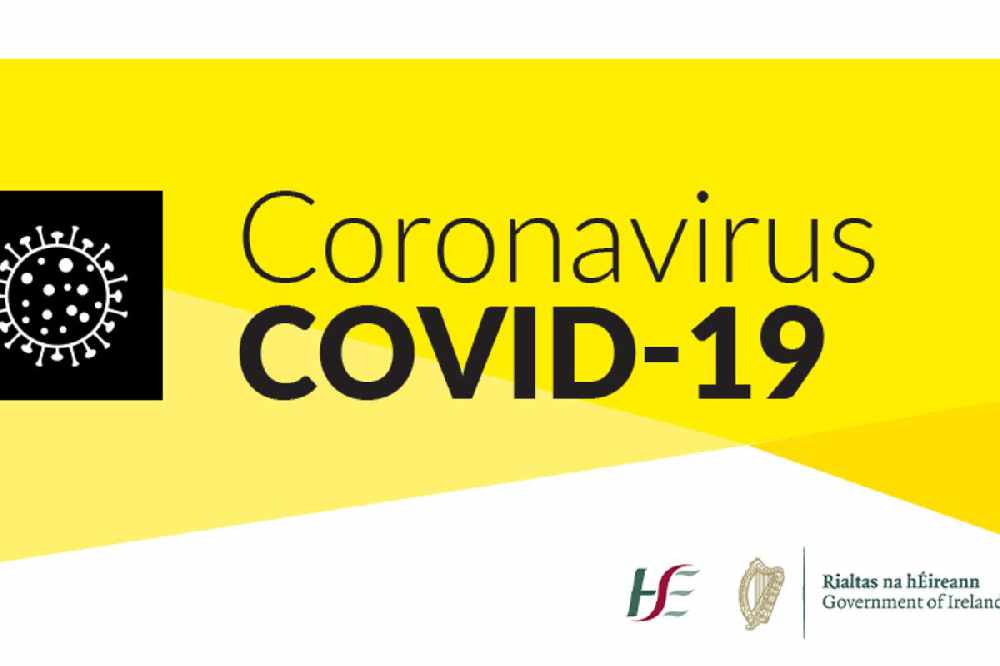 National news updates on Thursday 3rd September.
Latest figures:
There have been no new deaths reported to the Health Protection Surveillance Centre today.
There has been a total of 1,777 COVID-19 related deaths in Ireland.
As of midnight Wednesday 2 September, the HPSC has been notified of 95 confirmed cases of COVID-19. There is now a total of 29,206* confirmed cases of COVID-19 in Ireland.
Of the cases notified today;
52 are men / 43 are women

67% are under 45 years of age

47% are confirmed to be associated with outbreaks or are close contacts of a confirmed case

16 cases have been identified as community transmission

51 in Dublin, 6 in Kildare, 6 in Meath, the remaining 32 cases are Carlow, Clare, Cork, Kerry, Kilkenny, Laois, Limerick, Longford, Louth, Mayo, Offaly, Tipperary, Waterford, Westmeath, Wexford and Wicklow.
The HSE is working to identify any contacts the patients may have had to provide them with information and advice to prevent further spread.
The COVID-19 Dashboard provides up-to-date information on the key indicators of COVID-19 in the community.
Dr Ronan Glynn, Acting Chief Medical Officer, Department of Health, said; "This virus relies on human contact. The virus has not changed and neither have the basic measures that keep us all protected. It is these basic measures that are most important to keep COVID-19 under control. Remember to wash your hands regularly for 20 seconds, to know the safe way to wear a face covering, avoid touching your face, cough into your elbow, reduce your social contacts and keep a physical distance of 2 metres at the top of your mind when you do meet others."
*Validation of data at the HPSC led to the denotification of 3 cases. The figure of 29,206 reflects this.
No shows for tests:
Up to 1,000 people a day don't turn up for their scheduled covid-19 test.
The HSE is warning that this is becoming an issue at a number of its sites and is urging people who have been given an appointment to attend.
Labs processed 61,950 tests last week, with an average positivity rate of 1.3 per cent.
HSE Chief Operations Officer Anne O'Connor says it is worrying that a quarter of those offered an appointment are not showing up:
Schools:
A primary school which has closed in County Clare isn't expected to reopen until next week.
Parents were notified yesterday it shut because some staff members were deemed close contacts of a case of Covid 19.
It comes as the Education Minister's under fire for failing to say if every child who needs a place on a school bus will have one for the coming year.
Labour TD Duncan Smith says that's not good enough from Minister Norma Forley who should clarify when transport will be fully operational:
PPE:
There's a call on governments worldwide to cooperate to ensure all health workers are provided with enough PPE.
Amnesty International's making the call, as it reveals over 7,000 of them have died across the globe from Covid 19.
1,077 health workers have passed away from the virus in the US and 634 have died in Brazil.
Executive Director of Amnesty International Ireland, Colm O'Gorman, says the number of health worker deaths has spiralled:
Trial:
Steroids can reduce the number of deaths among Covid-19 patients admitted to intensive care by 20 per cent, a new study has found.
A REMAP CAP trial has discovered that patients who were given steroids when they were admitted to ICU spent less time on a ventilator.
The research shows that many types of relatively inexpensive steroids will have the same effect.
Professor Alistair Nichol, Chair of Critical Care Medicine in UCD, is behind the Irish arm of the research:
Irish public health advice is to avoid non-essential overseas travel to/from Ireland. If you must travel to Ireland, you need to fill out a COVID-19 Passenger Locator Form online before you travel.

To fill out form and for further info and advice go to https://t.co/iMjuEf8W1Q pic.twitter.com/ry4M4OUSlQ

— Irish Foreign Ministry (@dfatirl) September 3, 2020
NPHET:
The National Public Health Emergency Team will meet today, as concerns grow over the number of Covid 19 cases among older people.
Health officials say 70 people over the age of 75 have contracted the disease in the last two weeks.
That's compared to almost no new cases among elderly people at the start of August.
89 new cases of the virus were confirmed last night, along with one further death which occurred in June.
Professor Philip Nolan, who chairs NPHET's modelling group, says there are concerns over the trend among older people:
Hospital:
The Children's Hospital in Tallaght is reopening this morning.
Acute services for children were temporarily relocated to Crumlin and Temple Street in March due to Covid-19.
This morning the hospital will reopen services including the 24/7 Emergency Care Unit, medical inpatients, x-ray and outpatients.
However, critically ill and critically injured children will be redirected to Crumlin and Temple Street.
Testing:
It's being suggested that Covid-19 patients should be tested again four weeks after they display initial symptoms.
Researchers say it's because the coronavirus responsible for the illness takes an average of 36 days to leave the body after first showing signs.
Scientists in Italy admit they don't know how infectious a person is while they're recovering.
Fake News:
It's emerged social networks failed to take down 95-percent of reported posts about anti-vaccine misinformation.
A group of volunteers found more than 900 instances over a four week period in July and August.
Some wrongly suggested jabs can change a person's DNA, or linked the coronavirus to 5G.
Dublin:
People in Dublin are being urged to take care and limit their contacts, due to a recent increase in Covid-19 cases.
In the past two weeks, the majority of cases in Dublin were associated with private households and family outbreaks, and a significant number of isolated cases which can't be traced back to outbreaks.
The biggest increases have been recorded in Dublin West, Dublin North West and Dublin Central.
Nationwide, 89 new cases of the virus have been confirmed, with one further death recorded, which occurred in June.
Acting Chief Medical Officer, Dr. Ronan Glynn, says family clusters in Dublin are causing concern:
Healthcare Deaths:
Over 7,000 health workers across the world have died from Covid 19.
Amnesty International says they're still dying at horrific rates in countries like Mexico, Brazil and the USA,
Executive Director, Colm O'Gorman says the rise in health worker deaths is alarming: