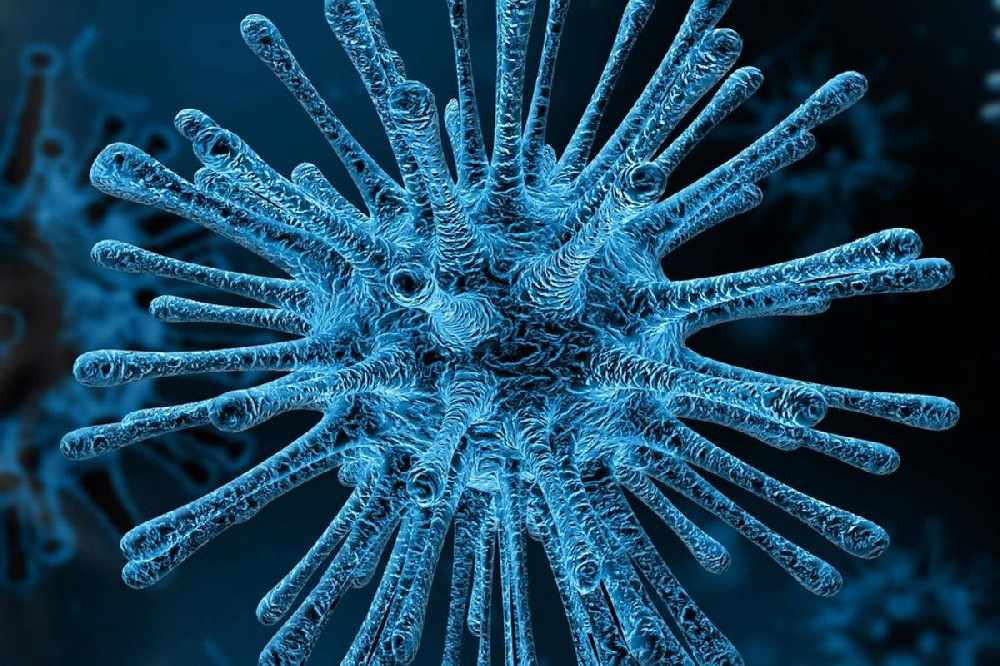 National News September 9th 2020.
Figures:
The Health Protection Surveillance Centre has today been informed that 3 people with COVID-19 have died.
There has now been a total of 1,781 COVID-19 related deaths in Ireland. As of midnight Tuesday 8th September, the HPSC has been notified of 84 confirmed cases of COVID-19.
There is now a total of 30,164 confirmed cases of COVID-19 in Ireland. Of the cases notified today;
32 are men / 52 are women 66% are under 45 years of age 30% are confirmed to be associated with outbreaks or are close contacts of a confirmed case 8 cases have been identified as community transmission 51 in Dublin, 6 in Offaly, 5 in Kildare and the remaining 22 cases are located in Cork, Donegal, Galway, Mayo, Meath, Roscommon, Tipperary, Westmeath and Wicklow.
The HSE is working to identify any contacts the patients may have had to provide them with information and advice to prevent further spread.
Westmeath has had 698 cases detected in the county, Offaly's total is 650 and 396 people have tested positive for the illness in Laois. These figures were measured at midnight on Monday 7 September.
Northern Ireland:
Another 49 people have tested positive for coronavirus in the North within the past 24 hours.
No new deaths have been recorded in Northern Ireland.
It means the death toll remains at 567 and the total number of cases is 7,957.
College:
A further 800 extra places at third level have been confirmed by the government.
It means more than 2,000 extra places in total will be available for students seeking college places.
The record Leaving Cert results released this week are expected to result in CAO points rising for many courses.
Minister Simon Harris told the Dáil not every student will be happy when Friday's offers come out:
Court:
Remote court hearings could be the way forward for the justice system in Ireland, according to the President of the Law Society.
In response to the covid-19 pandemic, live video hearings were introduced to allow the courts service to remain operational.
The covid-19 committee has heard that more investment would be required in the correct infrastructure to make this a more permanent feature.
President of the Law Society, Michele O'Boyle, believes there are many benefits to having hearings take place online:
Restrictions:
The government needs to provide greater clarity around any future restrictions that may be imposed due to covid-19, according to the Law Society.
It has told the covid-19 response committee that people were sometimes confused as to whether measures were guidance or laws.
Its Director General Ken Murphy says a lack of clarity could lead to resentment from the public:
Vaccine:
Trials of one of the big hopes for a coronavirus vaccine have been put on hold.
The pause is in place while Oxford University scientists investigate possible side-effects being experienced by one volunteer.
Experts say the process is routine - and it's not the first time it's been paused.
British Health Minister, Matt Hancock, says it shows the challenges researchers face:
Photograph:
A Galway pub owner says they have been inundated with calls from people looking to buy a pint for a man photographed watching the clock while having a drink.
John Joe Quinn brought his alarm clock to McGinn's Hophouse and says he hoped he would have time for a second pint of Guinness, during Covid-19 restrictions.
Fergus McGinn says people have been contacting the pub to offer to buy John Joe a drink:
Cases:
There's been 128 new outbreaks of Covid-19 in private households in the last week.
Dublin and Limerick may be facing restrictions on house visitors as the two counties see a rise in cases.
The latest figures from the Health Protection Surveillance Centre show there has now been over 2000 outbreaks in privates homes, while for the first time a child under the age of 4 has been admitted to intensive care.
Dublin and Limerick have seen an increase in cases over the last number of days - leading to the prospect of restricting visitors to households.
Tanaiste Leo Varadkar says a similar measure has been implemented in Glasgow and that pubs in Dublin may not be able to reopen on September 21st alongside pubs in Rural Ireland if the number of cases continues to grow.
NPHET has specifically urged people living in limerick and Dublin to make an extra effort to follow guidelines, Limerick TD Richard O'Donoghue wants them to start giving a break down of where confirmed cases are located.
307 cases were confirmed yesterday, 182 in Dublin and 19 in Limerick.
Alcohol:
Over 40 percent of people are drinking more alcohol since the pandemic began.
More than 4,500 people in Ireland took part in the latest Global Drugs Survey report.
It also found more respondents are drinking alone at home particularly on video calls.
While 42 percent of those asked want to drink less in the next 30 days.
BT Young Scientist:
The deadline for entry into next year's BT Young Scientist has been extended due to Covid-19.
Students can now apply up to midday on Thursday October 1st.
The exhibition, which will run from January 6th to 8th, is taking place virtually for the first time.
Fáilte Ireland resignation:
Sinn Féin says Fáilte Ireland has shown a 'lack of leadership' after another board member resigned over a foreign trip.
Breege O'Donoghue visited Spain, which is not on the 'green list', over the summer.
Former chairman Michael Cawley stepped down last month after a holiday in Italy, despite the organisation encouraging people to holiday in Ireland.
Sinn Féin's tourism spokesperson, Imelda Munster, says it raises questions about Fáilte Ireland itself:
Green list:
Ireland's green list for foreign travel will be extended next Monday, according to a Minister of State.
It's after Ryanair said it would close its bases in Cork and Shannon airports for the winter if more countries aren't added.
About 130 staff would be put on unpaid leave for six months.
There are currently only ten countries on the green list, but Minister of State Niall Collins says he expects more to be added next week.
The Limerick TD also says Ryanair needs to consider the country's best interests:
Dublin and Limerick:
A ban on visiting other people's homes could be introduced in Dublin and Limerick as Covid-19 cases rise.
The Irish Times reports the government is considering movement restrictions similar to those introduced in Glasgow.
307 new cases were recorded yesterday, with 182 of them in Dublin.
The majority of cases in the capital in recent weeks have been linked with outbreaks in the home rather than social or work settings:
Legal advice:
Legal advice queries about employment law have surged by almost 59 per cent compared to figures from 2019.
That's according to a submission the Free Legal Advice Centre will make before the Covid Committee later.
FLAC is one of a number of groups that will speak at three sessions this morning into the late afternoon.
Sinn Féin's justice spokesman, Martin Kenny, is a member of the committee - he's not surprised the public are confused about their rights at work:
Vaccine trial:
Trials of a vaccine for Covid-19 have been put on hold after a patient became ill in the UK.
AstraZeneca, which is developing it with Oxford University, says late-stage studies of the jab have been stopped while an investigation's carried out.
It wants to find out if the patient's reported side effect is connected with the vaccine.
England:
Social gatherings of more than six people will be illegal in England from Monday - following a rise in coronavirus cases.
Police will be able to issue 100 pound fines - which could rise to more than 3,000 pounds for repeat offenders.
There'll be exemptions though, including for weddings, funerals, school and work.
UK Health Secretary Matt Hancock says England has seen a big spike in infections:
Doctor Gabriel Scally - who's part of an independent group of scientists - says tightening lockdown rules alone won't work: