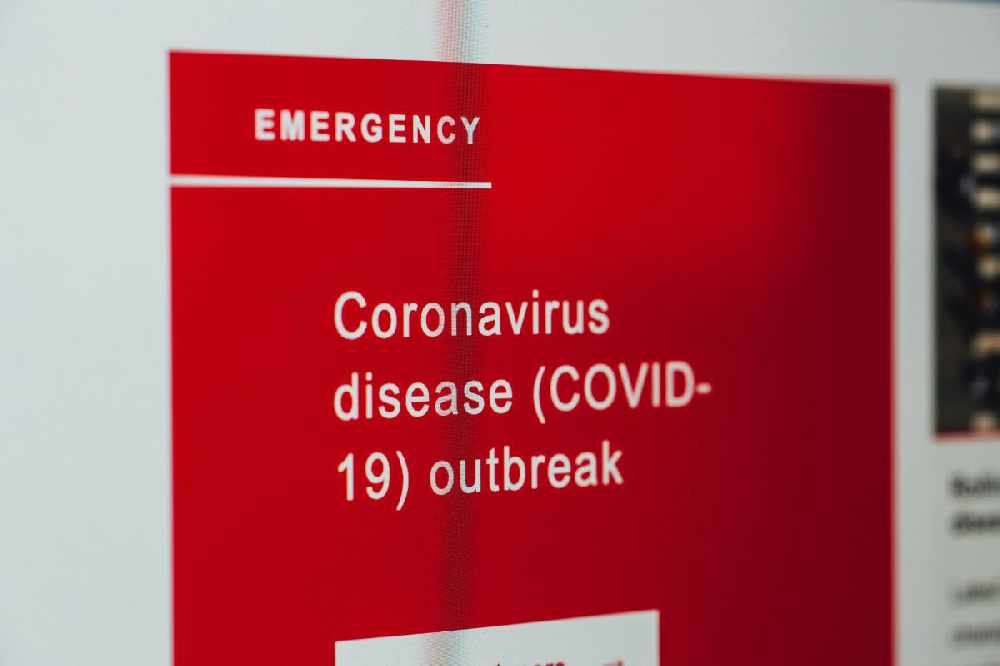 National news updates on Wednesday 7th October.
Latest figures:
The Health Protection Surveillance Centre has today been notified of 5 additional deaths related to COVID-19.
There has been a total of 1,816 COVID-19 related deaths in Ireland.
As of midnight Tuesday 6th October the HPSC has been notified of 611 confirmed cases of COVID-19. There is now a total of 39,584 confirmed cases of COVID-19 in Ireland.
Of the cases notified today;
303 are men / 305 are women
59% are under 45 years of age
50% are confirmed to be associated with outbreaks or are close contacts of a confirmed case
83 cases have been identified as community transmission
218 in Dublin, 63 in Cork, 60 in Donegal, 35 in Galway, 31 in Kildare and the remaining 204 are located across 21 counties.
The Department has not release any daily figures for Laois, Offaly or Westmeath.
According to their latest figures, which were measured at midnight on Monday 5 October, 509 people in Laois have been diagnosed with the illness since March, while Offaly's total is 778 cases, and Westmeath has had 815 confirmed cases.
Dr. Tony Holohan, Chief Medical Officer, Department of Health, said; "All key indicators of the disease have deteriorated further in the three days since the last meeting of NPHET on Sunday 4th October. COVID-19 is spreading in our community in a very worrying manner. We have to break these chains of transmission."
"80 COVID-19 cases were hospitalised in August, 206 in September and 77 so far in October.
"In August, 4 COVID-19 related deaths in total were reported, 34 in September and today on the 7th of October we report 8 COVID-19 related deaths this month."
Dr. Ronan Glynn, Deputy Chief Medical Officer, Department of Health, said; "Trends in case numbers and incidence are now being reflected in indicators of disease severity. The number of people in hospital has increased from 122 last Thursday to 156 this afternoon. There are currently 25 people in critical care compared to 20 one week ago."
Professor Philip Nolan, Chair of the NPHET Irish Epidemiological Modelling Advisory Group, said "Case numbers and hospitalisations are growing exponentially. The Reproductive number is now estimated at 1.2. If we fail to reduce viral transmission nationwide immediately, we could see 1,100 – 1,500 cases per day and 300-450 people in hospital by November 7th."
Dr Siobhán Ni Bhriain, Consultant Psychiatrist and HSE Integrated Care Lead; "I urge everyone to remind themselves of what they can do on an individual level to suppress the virus and prevent a surge on hospital demands. Currently, the average length of stay of a COVID-19 patient is 20 days in hospital and 14 days in ICU.
"ICU is the last stop in the care pathway for any illness. Focus on prevention and follow public health advice to ensure care pathways are available to as many people and treatments as possible."
NPHET:
A TD is calling Leo Varadkar 'Trump-like' for his response to NPHET's request to move to level five restrictions.
It's after the Tánaiste told his Parliamentary Party that a move to level five couldn't be ruled out in future.
The government rejected NPHET's advice with Leo Varadkar highly critical of their decision making process.
Independent TD Thomas Pringle accused the Tánaiste of playing politics with the issue:
Travel:
The Department of Transport is still working to see if the EU's traffic light system for international travel can be applied here.
Ryanair has warned that it will close its bases at Cork and Shannon Airports later this month if the model is not adapted by Tuesday.
Transport Minister Eamon Ryan will tell the Covid-19 response committee this morning that his department is engaging with colleagues across-Government and public health authorities on the possible application of the model.
He is also set to warn that if the country's epidemiological situation deteriorates significantly enough the prospect of another full blown lockdown is not inconceivable.
Hospital:
156 people are being treated for Covid-19 in Irish hospitals.
Latest figures show there are 24 patients with the disease in intensive care.
The highest number of people in hospitals with the virus was in April when 881 patients were being treated.
Belfast:
Queen's University in Belfast is continuing to monitor an outbreak of Covid-19.
Over 160 staff and students have tested positive for the disease.
The college says it has put extra safety measures in place to stop the spread of the illness.
No fines:
A government spokesperson has said there are no plans for a new system of COVID fines for breaching public health guidelines.
It's after reporting that the issue was discussed at the Fine Gael parliamentary party meeting with a graduated system of fines proposed.
A spokesman for Tánaiste Leo Varadkar has said while all options are under review there's no plans for a new system of fines.
He said there are already fines in place for things like organising a public gathering or not wearing masks on public transport.
UK:
Nicola Sturgeon is set to announce tougher Covid-19 restrictions for Scotland today.
But the First Minister has already said it won't be another full lockdown.
She hasn't ruled out the possible closure of pubs and restaurants, though.
Dr Devi Sridhar, who's an adviser to the Scottish Government, says it's likely to be targeted measures:
Three universities in the UK have moved their classes online because of coronavirus outbreaks.
Both colleges in Manchester and the University of Sheffield have temporarily suspended face-to-face teaching.
While, Queen's University in Belfast is monitoring an outbreak there after more than 100 students and staff tested positive for the disease.
Surgery:
Experts claim surgery's not as risky as first thought for spreading Covid-19.
A new study's found placing and removing a tube in the patient's airway doesn't produce more aerosols than a single, regular cough.
Anaesthetists say the "important work" could help speed up the number of operations carried out.
Ireland is now at Level 3. I know that this is a tough day for many people and businesses nationwide.

The only way we can return to Level 2, or get to Level 1, is if everyone follows the public health guidance.

Please keep that in mind when making decisions in the coming days pic.twitter.com/6p47eolVOQ

— Stephen Donnelly (@DonnellyStephen) October 7, 2020
US:
The White House has more Covid-19 cases than Taiwan, Vietnam and New Zealand put together.
The latest in a number of cases is one of Donald Trump's closest advisers Stephen Miller who has tested positive.
Meanwhile Democratic candidate Joe Biden says there shouldn't be a presidential debate next week - if Donald Trump still has the virus.
PUP:
The Dáil will today hear renewed calls for the Pandemic Unemployment Payment to be restored to its previous rate.
People now get between 203 and 300 euro a week if they lose their job due to the Covid crisis.
But People Before Profit will call for it to be restored to 350 euro during a Dáil motion today.
One of the party's TDs, Richard Boyd Barrett, says the new level 3 restrictions have strengthened their case:
Off-licences:
Off-licence opening hours could be cut as part of government plans aimed at clamping down on house parties.
Social gatherings in households are being linked to the spread of Covid-19.
According to the Irish Independent, the proposals were discussed at Cabinet earlier this week.
Garda checkpoints:
Traffic jams are to be used by Gardaí from this morning to discourage people making unnecessary journeys.
Operation Fanacht came into force at midnight across the country with 132 checkpoints a day on main roads, while there will be thousands more in towns and villages.
Gardaí will not have enforcement powers but if compliance becomes a problem, they will be requested.
Liam Herrick from the Irish Council for Civil Liberties says the lockdown in spring showed how people react to those measures:
Former Garda detective Richie Cullihan thinks fines should be introduced if non-compliance becomes an issue:
AA Director of Consumer Affairs Conor Faughnan says some drivers are confused about what the travel regulations are: