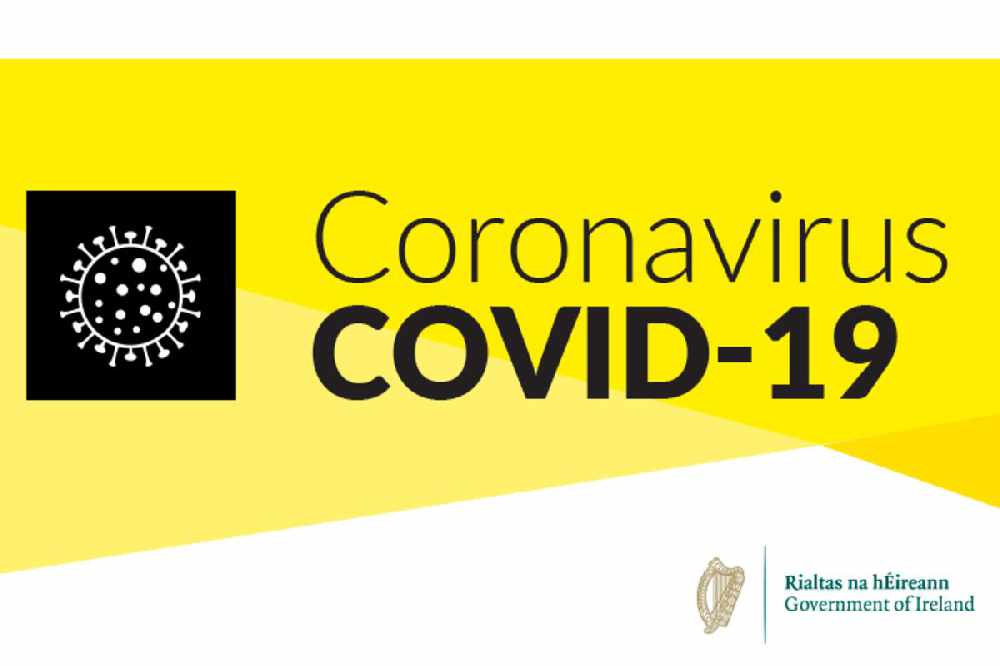 Live blog with the latest news updates.
Breaking News:
The Taoiseach has given a televised address warning the Coronavirus crisis could last well into the summer months.
Leo Varadkar said businesses may have to make changes to the way they do business and asked employees to work from home if possible:
He said at some point older and vulnerable people will be asked to restrict their movements.

No new announcement of any further restrictions from the Taoiseach tonight, but an address that stressed the dangers of this virus.

He said he hopes that future generations will say that when things were at their worst, we were at our best.

He praised health care workers - quoting Winston Churchill from the Battle of Britain in World War 2 when he said never will so much be owed to so few.

The Taoiseach said everyone will need to pitch in and maintain social distancing in order to limit the spread of this virus.

From a financial point of view he said the bill is going to be enormous and take years to pay but that supports will be there for people who lose their jobs

Leo Varadkar also warned this could last well into the summer months and that this is just the calm before the storm and the surge, with as many as 15,000 cases expected by the end of the month.

A very different St Patrick's Day message from the Taoiseach.

No shirking the challenge ahead - and he said the Irish people now need to come together, by staying apart:

Broadcast:
Taoiseach to make an address to the nation at 9pm.
He says that this is a Patrick's Day like no other and that we cannot stop the virus but we can push it back.
Tonight at 9 I'll speak to you on @RTE and @VirginMedia_One. This is a Patrick's Day like no other. We cannot stop the virus but we can push it back. We will always put your life and your health first. In future let them say: when things were at their worst, we were at our best

— Leo Varadkar (@LeoVaradkar) March 17, 2020
EU:
EU leaders have agreed to close Europe's borders for 30 days in their drive to stop the spread of the coronavirus

Fast-track lanes at frontiers will be established to keep goods moving.

The decision was made at a conference summit earlier today.
Testing Centres:
The HSE has identified over 30 sites which will be used as testing centres to deal with the coronavirus outbreak.

It comes as the number of people who have tested positive for the virus in the Republic increased to 292, a rise of 69.

People will be referred to one of these centres by their GP if they are showing symptoms of COVID-19.

HSE CEO Paul Reid says people who don't have an appointment shouldn't just arrive without a referral:
New Cases:
69 new cases confirmed in Ireland.
According to the latest figures from the Department of Health 29 men and 40 women have now been diagnosed with COVID-19.
48 are associated with the East of the country, 13 with the South, 5 in the North / West, and 3 in the West.
There have been 2 deaths associated with COVID-19 in Ireland.
There are now 292 confirmed cases in Ireland.
The HSE is now working rapidly to identify any contacts the patients may have had, to provide them with information and advice to prevent further spread.
Today, Minister for Health, Simon Harris TD, Chief Medical Officer Dr Tony Holohan, Deputy Chief Medical Officer Dr Ronan Glynn, Chief Clinical Officer of the HSE Dr Colm Henry and Chair of the COVID-19 Expert Advisory Group, Dr Cillian De Gascun, met with medical colleagues from across the health service to outline Ireland's approach to date and to discuss how best to meet the challenges ahead.
Dr. Tony Holohan, Chief Medical Officer, Department of Health, said; "Cooperation across the health service has never been more important and I would like to thank our colleagues in their ongoing efforts to help us to prepare for and limit the spread of COVID-19."
Dr. Ronan Glynn, Deputy Chief Medical Officer, Department of Health, said; "Todays' meeting emphasised the importance of us all coming together, sharing our perspectives and ensuring that our health workforces are supported and enabled to to respond dynamically at this crucial time."
Health:
The HSE is to meet with private hospital operators this week in the hope of using private beds to deal with the coronavirus outbreak.

It's expected an agreement will be reached allowing the health service to use the facilities.

A recruitment drive for professional healthcare staff as well as support and admin staff was also announced by the HSE this afternoon.

Health Minister Simon Harris says they'll need as much facilities as they can manage:
Farming:
The Irish Farmers Association has stressed how important it is to follow health guidelines while keeping supply going.

Farmers across the country produce food for the Republic, but also for millions of people elsewhere.

The association is also asking the general public not to intrude on farmland during this crisis.

President Tim Cullinane is urging everyone to adhere to the advice:


What does it take to get people to understand what #SocialDistancing means
I say this as someone who is on a high risk category. Your carelessness could kill me or someone you love .
Just passing Croghan Hill packed with people on it
Get real people @TullamoreTrib @Midlands103

— William H L Edgill (@Edgillwhl) March 17, 2020
Scotland:
Scotland's Chief Medical Officer says a second person has died in the country from Covid-19 after being treated in Glasgow.

The First Minister says she's surprised by the speed at which coronavirus is spreading and warned the country is "on the cusp of a rapid acceleration".

Nicola Sturgeon told MSPs she'd had never been less interested in party politics than right now:
Midlands Hotels To Close Until End Of The Month
Social Distancing:
A young woman who has cystic fibrosis is appealing to all of us to follow social distancing guidelines.

Ashe Spillane who lives near Tralee in County Kerry is making the appeal after it emerged that some people were disregarding social distancing measures to prevent the spread of Covid-19.

Ashe and her brother have CF, while their father has multiple sclerosis; they are currently self-isolating.

The 27-year-old has this message for people who've been ignoring guidelines because they aren't in a high-risk group:
Sport:
UEFA has confirmed Euro 2020 has been postponed due to the global coronavirus pandemic.

The tournament will now take place across June and July next year.

President Aleksander Ceferin ((pron: cheff-er-in)) says he hopes the decision allows people to focus on more important things.
UK:
Boris Johnson's father says he'll still be going down the pub - despite his son, the British prime minister, telling people not to because of Covid-19.

79-year-old Stanley Johnson has told ITV's This Morning that if he "needs" to go for a drink then "of course" he'll drop in.
Health:
The HSE has launched a major recruitment drive to help deal with the coronavirus pandemic.

It's urging all healthcare professionals who are not registered with the HSE to be 'on call for Ireland'.

Anyone who has retired within the last 5 years will be able to return to work in the health service as it deals with the outbreak.

Health Minister Simon Harris said it needs all hands on deck:
CEO of the HSE Paul Reid says it's not just open to healthcare professionals.

He says they will need people with a variety of skills:
Fight:
The Minister for Finance says the people of Ireland are the most important part of the fight against coronavirus.

Pascal Donohoe also says we must prepare for a battle that may last months, not just a few weeks.

A recruitment drive is being launched today to bolster staff numbers in the HSE after it confirmed it expects up to 355 daily new cases from Sunday onwards.

Currently there are 223 cases - 54 of them were confirmed last night.

Minister Donohoe says this is now a national fight to beat the virus:
Concert:
John Legend is going to stream a concert live from his home this evening.

The musician's tweeted to say he'll be performing from 8pm - and that his wife Chrissy Teigen will be with him.

It comes after Coldplay's Chris Martin called for the idea to catch on, after playing a gig from HIS home last night:
Italy:
The economic impact of coronavirus continues to be felt across Europe including Italy, the worst affected country on the continent.

The Italian economy was already in a non-growth situation.

Journalist Paddy Agnew, who is based in Rome, says family businesses that were the backbone of the Italian economy are now closing for good:
Nurses:
Student nurses on work placements across the country should be paid for helping to fight the coronavirus outbreak, according to a Fianna Fáil TD in Kerry.

Norma Foley says she's been in contact with nurses on placement who say they are working the same hours as qualified staff but without pay.

Most colleges have deferred student placements but that is not the case for many trainee nurses.

Norma Foley says they should receive pay given the unique and dangerous nature of the current situation:
#OurHealthService is preparing to care for people affected by #COVID19. We are asking healthcare workers not currently working in the public health service to register to be on call to help. #ItsInOurHands #COVID19Ireland https://t.co/P3wERCea25 pic.twitter.com/oryqlKRbZG

— HSE Ireland (@HSELive) March 17, 2020
Reaction:
Kingston Mills is a Professor of Experimental Immunology at Trinity College Dublin.

He's happy with Ireland's approach so far but thinks we should have acted sooner:
Banks:
Banks are being asked to consider offering breaks for mortgage holders who've been laid off.

Thousands have lost their jobs as pubs, leisure facilities and other businesses close their doors.

Leo Varadkar says the cabinet will provide an update later this week.

RISE TD Paul Murphy says if action isn't taken immediately, there could be terrible consequences:
WHO:
The World Health Organisation says governments are heading in the right direction.

Special envoy for the COVID-19 global response, Dr David Nabarro says it takes time to comprehend the scale of the outbreak:
Government:
The Minister for Finance says the battle to fight the spread of coronavirus will continue for not just weeks but months.

Currently there are 223 cases of Covid-19 here with 54 new cases confirmed last night.

The Chief Medical Officer predicts an increase of up to 355 daily cases by Sunday.

Pascal Donohoe says Ireland will bounce back though from the current crisis:
This St Patrick's Day is so different. A time we usually come together, we are now all staying a little more physically a part. But it's a day to remember our best qualities -resilience, kindness, community focused. All qualities we need now more than ever. Mind each other ☘️

— Simon Harris TD (@SimonHarrisTD) March 17, 2020
OZ:
In Australia, leaders are meeting to discuss tighter restrictions on movement.

Colombia is closing its borders from today until the 30th of May - while Venezuela is being put into quarantine.

However in South Korea, the rate of infection has dropped again with the number of new diagnoses below 100 for the third day in a row.
UK:
London's mayor Sadiq Khan says the capital is the UK's Coronavirus hotspot: