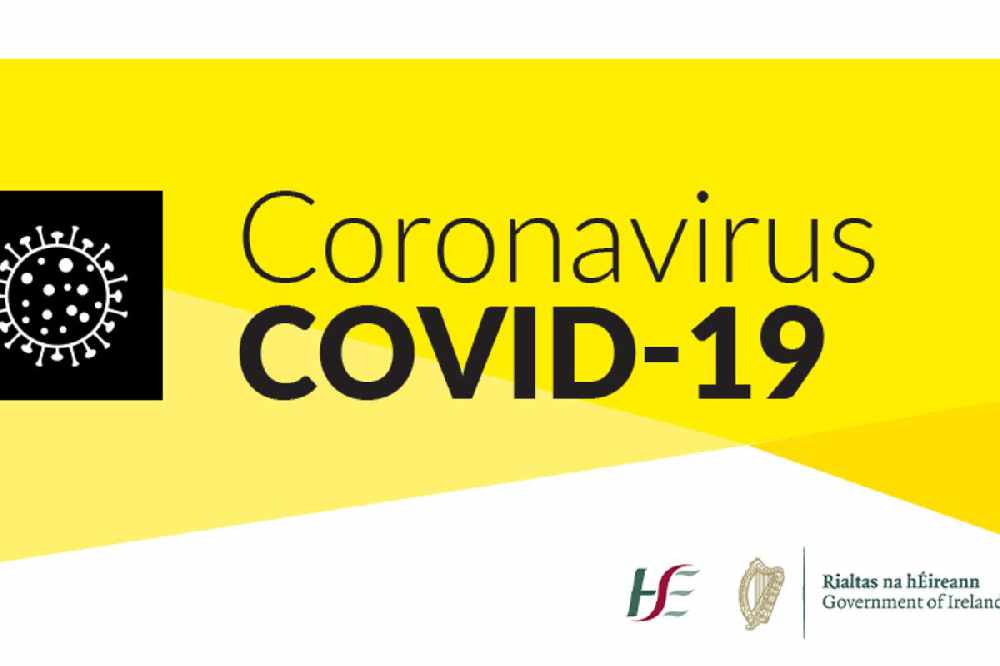 National Updates 31st March 2020.
19.36 - Latest figures:
17 patients diagnosed with COVID-19 in Ireland have died.
· 8 deaths located in the east, 3 in the south, 3 in the north-west and 3 in the west of the country
· Patients included 4 females and 13 males
· Median age of today's reported deaths is 84
· 8 patients were reported as having underlying health conditions
There have now been 71 COVID-19 related deaths in Ireland.
The Health Protection Surveillance Centre has been informed of 325 new confirmed cases of COVID-19 in Ireland, as at 1pm, Tuesday 31 March.
There are now 3,235 confirmed cases of COVID-19 in Ireland.
There are 126 confirmed cases in the midlands.
Westmeath has 77 people with the illness, while there are 34 in Offaly.
Laois has the lowest number with just 15 confirmed cases.
The HSE is now working to identify any contacts the patients may have had to provide them with information and advice to prevent further spread.
To date, 30,213 tests have been carried out in laboratories across the country, as of midnight, Monday 30 March.
Over the past week, the positivity rate for tests carried out increased from 6% to 15%, as per the objective of our new case definition.
Today's data from the HPSC, as of midnight, Sunday 29th March (2,677 cases), reveals:
49% are male and 49% are female, with 118 clusters involving 494 cases
22% of clusters located in private houses, 20% located in nursing homes and 18% located in hospitals
Median age of confirmed cases is 47 years
703 cases (26%) have been hospitalised
Of those hospitalised, 113 cases have been admitted to ICU
647 cases are associated with healthcare workers
Dublin has the highest number of cases at 1,487 (55% of all cases) followed by Cork with 238 cases (9%)
Of those for whom transmission status is known: community transmission accounts for 51%, close contact accounts for 26%, travel abroad accounts for 23%
The National Public Health Emergency Team met today (Tuesday 31 March 2020) and made the following recommendations;
To focus contact tracing on suspect cases within prioritised groups. The HPSC to update guidance to GPs and contact tracing teams.
Contact tracing to encompass the period from 48 hours prior to the onset of symptoms given the risk of asymptomatic transmission.
In response to infections in long term residential care (nursing homes, disability and mental health) and homecare settings NPHET will work with the HSE to identify a number of measures which can be taken to strengthen support to staff and providers of nursing home care.
Dr. Tony Holohan, Chief Medical Officer, Department of Health, said; "The measures that we have recommended today should significantly enhance the preparedness and response to cases and outbreaks in nursing homes and other residential settings.
"As we have said from the beginning our efforts must be focused on protecting the most vulnerable to COVID-19 and these recommendations announced today seek to achieve this."
Dr. Ronan Glynn, Deputy Chief Medical Officer, Department of Health, said; "As the number of cases increase we are getting a better picture of our experience of this virus in our community.
"Today we are providing more information on cases in healthcare workers and deaths. We will continue to provide more details as reliable data emerges."
18.40 - Cocooning
Many over 70s are ignoring cocooning measures to collect their pensions from the Post Office.
The Government has asked over 70s to stay at home and avoid face-to-face contact to protect them from COVID-19.
However it says many of the 460 thousand state pensioners that are over 70 are continuing to personally collect their pensions.
Senior Government Official Elizabeth Canavan says over 70s should nominate someone to collect their pension for them.
18.35 - Northern Ireland
The PSNI's Chief Constable has temporarily suspended all investigations into legacy issues in Northern Ireland.
Simon Byrne says it's so officers can be re-deployed to help deal with issues surrounding Coronavirus
18.30 - Northern Ireland
A memorandum of understanding is to be signed by the Chief Medical Officers on both sides of the border to take a more similar approach in tackling Covid-19.
There are over 3,400 cases on the island - and 82 people have passed away after contractiong coronavirus.
A meeting took place earlier between the Health Minister, Tanaiste and representatives from the Northern Ireland executive to discuss how there can be more co-operation to slow the spread of the disease.
First Minister Arlene Foster says it is obvious health officials from both sides of the border need to work together
17.40 - ICU Units
Intensive Care Units are coming under increased pressure as the number of patients admitted to ICUs has increased today to 103.
2,910 people have now tested positive for coronavirus here.
Dr Catherine Motherway, President of the Intensive Care Society Of Ireland, says the mortality rate could be high:
17.20 - Forsa
Forsa 's urging members to stay away from workplaces unless told otherwise by their employer.
Up to now, the country's largest public service union has advised it's 80,000 members to go to work unless advised not to.
It says the updated advice is necessary on public health grounds.
The union has also warned that instructions from managers may change, and staff should go to work if it's deemed essential.
16.50 - Social Welfare
Thousands of people received their first Covid 19 unemployment payment today.
15,000 applications for the benefit had their applications rejected for different reasons.
In some cases they did not meet the eligibility criteria, while others may have given incorrect details that need to be corrected.
Thousands of duplicate applications were also received, as some people made an online and physical application.
Social Protection Minister Regina Doherty says her department is working flat out to process the applications:
16.48 Northern Ireland
An agreement for greater cooperation to tackle the spread of Covid 19 across the island of Ireland has been reached.
The Chief Medical Officers in the Republic and North are to sign a memo of understanding for a more joined up approach.
It follows a conference call between the Tanaiste, Northern Secretary and First and Deputy First Ministers in the North - which was described as constructive.
Deputy First Minister Michelle O'Neill says the disease doesn't stop at the border, so co-operation is needed:
16.40 - Marts
The Irish Cooperative Organisation Society says there would have been "serious animal welfare issues" if marts were not reopened.
The Department of Agriculture announced today that marts can now provide essential services.
However, normal auction activity will not resume until further notice.
Ray Doyle from ICOS says the facilities need to be in operation:
16.30 - Sports Stars
16 of Ireland's top sports stars are backing a national call for people to stay at home.
The video includes Bernard Brogan, Joe Canning, Robbie Keane, Shane Lowry, Annalise Murphy, Brian O'Driscoll, Paul O'Connell and Derval O'Rourke.
The personalities plead with the Irish people to unite by staying apart;
16.05 - Worldwide Cases
There are now more than 791,000 confirmed Covid-19 cases worldwide, while fatalities have risen above 38,000.
A further 367 people in England have died, with 13 more deaths reported in Scotland, 7 in Wales and 6 in Northern Ireland, bringing the UK death toll to over 18-hundred.
Spain, which has over 8,000 fatalities, saw its deaths rise by 849 in just one day.
In Italy, the numbers dead grew by 812, however the rate of infection is slowing down.
The US has the highest number of confirmed Covid-19 cases, with 164,000 diagnosed cases and over 3,000 deaths.
15.55 - Hospitals
Irish patients in ICUs will take part in a clinical trial as part of global efforts to tackle the Covid-19 pandemic.
The trial will begin in St Vincent's University Hospital Dublin and University Hospital Galway in the next week.
It will test interventions for COVID-19 in critically ill patients, capture the outcomes and analyse data across an international network.
Beaumont Hospital, Cork University Hospital, University Hospital Limerick and the Royal Victoria Hospital in Belfast are also expected to take part.

15.40 - Covid 19 Vaccine
The world's biggest drug company Johnson and Johnson thinks it's found a Covid-19 vaccine.
It wants to start human trials in September - which means it could be mass-produced early next year.
The US firm eventually wants to produce a billion of them, and sell them on a non-profit basis during the crisis.
Its chief scientific officer Dr Paul Stoffels says there have been successful tests on animals already.
15.25 - Banks
Banks expect to see a significant increase in the number of coronavirus related scams over the coming weeks.
Fraudsters are already targeting the new Covid-19 Unemployment Payment, posing as government officials and asking people for financial details to process it.
Around 283 thousand people are receiving the payment for the first time today.
CEO of the Banking and Payments Federation Brian Hayes says they're being targeted at a very vulnerable time:
14.57 - UK:
A further 367 people who've tested positive for the Coronavirus in England have died.
It's more than double the number of deaths announced by the NHS this time yesterday.
13 more people with Covid-19 have died in Scotland, and another 7 in Wales.
14.52 - Nurses:
Nurses are calling on the Government to outline plans for childcare provision for frontline health workers.
The Irish Nurses and Midwives Organisation says some staff can't work as they have to look after children.
The union is also concerned that informal networks are now not suitable, as many grandparents are advised to cocoon.
INMO General Secretary, Phil Ní Sheaghdha says healthcare staff need to have childcare options that will allow them work:
14.48 - Northern Ireland:
6 more people have died from Coronavirus in the North, bringing the total there to 28 deaths.
53 new positive cases have also been recorded - the total number of cases in Northern Ireland is now 586.
The figures come as the Tanaiste Simon Coveney, Northern Secretary Brandon Lewis and the North's First and Deputy First Minister's discuss the pandemic in a conference call.
14.45 - Intensive Care:
The number of Covid 19 cases being treated in Intensive Care Units has increased to 103.
It comes as health officials warn the next week is crucial in the fight against the spread of the coronavirus.
2,910 people now have Covid 19 here and 54 people have lost their lives.
Professor Phillip Nolan from the Modelling Advisory Group says we need to keep flattening the curve as much as possible
14.35 - Homeless:
The number of homeless people could rise again because of the Coronavirus, according to Focus Ireland.
Despite the government banning evictions and rent increases many people will struggle to pay the rent in the coming months.
Ray Halpin became homeless last month after being asked to leave the house he rented for 19 years.
He says in times of the Coronavirus, it's very hard to look after your health in a hostel.
14.30 - Marts:
A group which represents marts across the country says farmers need to abide strictly to the new measures announced today.
The Department of Agriculture has confirmed that limited services can resume at marts.
However, normal auction activity will not be allowed, instead animals will be delivered on an appointment basis.
Ray Doyle from the Irish Co-operative organisation society, says the guidelines will be adhered to:
14.25 - UK:
A coronavirus test centre for NHS workers has opened at an Ikea store in the UK to try to increase checks for frontline staff.
The drive-through centre's based in the car park of the firm's shop in Wembley in London.
The Swedish furniture maker says it will look at whether it can set up any more sites.
14.20 - Funerals:
Funerals, burials and cremations are now limited to ten people.
Mourners will be asked to observe social distancing guidelines.
The measures apply to all funerals, not just those as a result of COVID-19.
Senior Government Official Elizabeth Canavan says they want to ensure that families can bury their loved ones with respect.

13.51 - Nurses:
Nurses are calling for the government to provide childcare for frontline workers.
The INMO says many healthcare workers are unable to attend work because they have to look after their children.
The nursing union is also concerned informal childcare networks, of friends and family, are becoming less viable.
That's because many grandparents are advised to cocoon, and travel is restricted.
The Irish Nurses and Midwives Organisation says they've raised the issue repeatedly with the government for several weeks.
13.50 - Vaccine:
A Covid 19 vaccine could be available early next year.
Johnson and Johnson says it expects to begin clinical trials by September and could have it available for emergency use in early 2021.

The healthcare company and the Biomedical Research Authority in the US is investing 1 billion dollars in research and development.
Its goal is to provide 1 billion vaccines worldwide.
13.40 - Social Protection:
People who have applied for the new Covid-19 Unemployment Payment are being targeted by fraudsters posing as Department of Social Protection officials.
More than 300 thousand people have applied for the scheme since it was launched two weeks ago, with around 283 thousand people receiving their first payment today.
The Banking and Payments Federation believes there will be significant attempts to swindle people out of money in Covid-19 related scams over the coming weeks.
The group's chief executive Brian Hayes is warning the public to be vigilant:
13.20 - Northern Ireland:
The Tánaiste and the UK's Northern secretary are speaking to the North's leading politicians this afternoon about the coronavirus pandemic.
The meeting is taking place by tele-conference because of the Covid-19 crisis.
Tougher travel restrictions into and on the island of Ireland are being discussed.
There are also calls for an all-island approach to the crisis, including testing for the virus.
18.35 - Northern Ireland:

The PSNI's Chief Constable has temporarily suspended all investigations into legacy issues in Northern Ireland.

Simon Byrne says it's so officers can be re-deployed to help deal with issues surrounding Coronavirus

A memorandum of understanding is to be signed by the Chief Medical Officers on both sides of the border to take a more similar approach in tackling Covid-19.

There are over 3,400 cases on the island - and 82 people have passed away after contractiong coronavirus.

A meeting took place earlier between the Health Minister, Tanaiste and representatives from the Northern Ireland executive to discuss how there can be more co-operation to slow the spread of the disease.

First Minister Arlene Foster says it is obvious health officials from both sides of the border need to work together

17.40 - ICU:

Intensive Care Units are coming under increased pressure as the number of patients admitted to ICUs has increased today to 103.

2,910 people have now tested positive for coronavirus here.

Dr Catherine Motherway, President of the Intensive Care Society Of Ireland, says the mortality rate could be high:

17.20 - Stay at home:

Forsa's urging members to stay away from workplaces unless told otherwise by their employer.

Up to now, the country's largest public service union has advised it's 80,000 members to go to work unless advised not to.

It says the updated advice is necessary on public health grounds.

The union has also warned that instructions from managers may change, and staff should go to work if it's deemed essential.

16.50 - Social Welfare:

Thousands of people received their first Covid 19 unemployment payment today.

15,000 applications for the benefit had their applications rejected for different reasons.

In some cases they did not meet the eligibility criteria, while others may have given incorrect details that need to be corrected.

Thousands of duplicate applications were also received, as some people made an online and physical application.

Social Protection Minister Regina Doherty says her department is working flat out to process the applications:

16.48 Northern Ireland:

An agreement for greater cooperation to tackle the spread of Covid 19 across the island of Ireland has been reached.

The Chief Medical Officers in the Republic and North are to sign a memo of understanding for a more joined up approach.

It follows a conference call between the Tanaiste, Northern Secretary and First and Deputy First Ministers in the North - which was described as constructive.

Deputy First Minister Michelle O'Neill says the disease doesn't stop at the border, so co-operation is needed:

16.40 - Marts:

The Irish Cooperative Organisation Society says there would have been "serious animal welfare issues" if marts were not reopened.

The Department of Agriculture announced today that marts can now provide essential services.

However, normal auction activity will not resume until further notice.

Ray Doyle from ICOS says the facilities need to be in operation:

16.30 - Sports Stars:

16 of Ireland's top sports stars are backing a national call for people to stay at home.

The video includes Bernard Brogan, Joe Canning, Robbie Keane, Shane Lowry, Annalise Murphy, Brian O'Driscoll, Paul O'Connell and Derval O'Rourke.

The personalities plead with the Irish people to unite by staying apart;

16.05 - Worldwide Cases:

There are now more than 791,000 confirmed Covid-19 cases worldwide, while fatalities have risen above 38,000.

A further 367 people in England have died, with 13 more deaths reported in Scotland, 7 in Wales and 6 in Northern Ireland, bringing the UK death toll to over 18-hundred.

Spain, which has over 8,000 fatalities, saw its deaths rise by 849 in just one day.

In Italy, the numbers dead grew by 812, however the rate of infection is slowing down.

The US has the highest number of confirmed Covid-19 cases, with 164,000 diagnosed cases and over 3,000 deaths.

15.55 - Hospitals:

Irish patients in ICUs will take part in a clinical trial as part of global efforts to tackle the Covid-19 pandemic.

The trial will begin in St Vincent's University Hospital Dublin and University Hospital Galway in the next week.

It will test interventions for COVID-19 in critically ill patients, capture the outcomes and analyse data across an international network.

Beaumont Hospital, Cork University Hospital, University Hospital Limerick and the Royal Victoria Hospital in Belfast are also expected to take part.

15.40 - Vaccine:

The world's biggest drug company Johnson and Johnson thinks it's found a Covid-19 vaccine.

It wants to start human trials in September - which means it could be mass-produced early next year.

The US firm eventually wants to produce a billion of them, and sell them on a non-profit basis during the crisis.

Its chief scientific officer Dr Paul Stoffels says there have been successful tests on animals already.

15.25 - Banks:

Banks expect to see a significant increase in the number of coronavirus related scams over the coming weeks.

Fraudsters are already targeting the new Covid-19 Unemployment Payment, posing as government officials and asking people for financial details to process it.

Around 283 thousand people are receiving the payment for the first time today.

CEO of the Banking and Payments Federation Brian Hayes says they're being targeted at a very vulnerable time:

14.57 - UK:

A further 367 people who've tested positive for the Coronavirus in England have died.

It's more than double the number of deaths announced by the NHS this time yesterday.

13 more people with Covid-19 have died in Scotland, and another 7 in Wales.

14.52 - Nurses:

Nurses are calling on the Government to outline plans for childcare provision for frontline health workers.

The Irish Nurses and Midwives Organisation says some staff can't work as they have to look after children.

The union is also concerned that informal networks are now not suitable, as many grandparents are advised to cocoon.

INMO General Secretary, Phil Ní Sheaghdha says healthcare staff need to have childcare options that will allow them work:

14.48 - Northern Ireland:

6 more people have died from Coronavirus in the North, bringing the total there to 28 deaths.

53 new positive cases have also been recorded - the total number of cases in Northern Ireland is now 586.

The figures come as the Tanaiste Simon Coveney, Northern Secretary Brandon Lewis and the North's First and Deputy First Minister's discuss the pandemic in a conference call.

14.45 - Intensive Care:

The number of Covid 19 cases being treated in Intensive Care Units has increased to 103.

It comes as health officials warn the next week is crucial in the fight against the spread of the coronavirus.

2,910 people now have Covid 19 here and 54 people have lost their lives.

Professor Phillip Nolan from the Modelling Advisory Group says we need to keep flattening the curve as much as possible

14.35 - Homeless:

The number of homeless people could rise again because of the Coronavirus, according to Focus Ireland.

Despite the government banning evictions and rent increases many people will struggle to pay the rent in the coming months.

Ray Halpin became homeless last month after being asked to leave the house he rented for 19 years.

He says in times of the Coronavirus, it's very hard to look after your health in a hostel.

14.30 - Marts:

A group which represents marts across the country says farmers need to abide strictly to the new measures announced today.

The Department of Agriculture has confirmed that limited services can resume at marts.

However, normal auction activity will not be allowed, instead animals will be delivered on an appointment basis.

Ray Doyle from the Irish Co-operative organisation society, says the guidelines will be adhered to:

14.25 - UK:

A coronavirus test centre for NHS workers has opened at an Ikea store in the UK to try to increase checks for frontline staff.

The drive-through centre's based in the car park of the firm's shop in Wembley in London.

The Swedish furniture maker says it will look at whether it can set up any more sites.

14.20 - Funerals:

Funerals, burials and cremations are now limited to ten people.

Mourners will be asked to observe social distancing guidelines.

The measures apply to all funerals, not just those as a result of COVID-19.

Senior Government Official Elizabeth Canavan says they want to ensure that families can bury their loved ones with respect.


13.51 - Nurses:

Nurses are calling for the government to provide childcare for frontline workers.

The INMO says many healthcare workers are unable to attend work because they have to look after their children.

The nursing union is also concerned informal childcare networks, of friends and family, are becoming less viable.

That's because many grandparents are advised to cocoon, and travel is restricted.

The Irish Nurses and Midwives Organisation says they've raised the issue repeatedly with the government for several weeks.

13.50 - Vaccine:

A Covid 19 vaccine could be available early next year.

Johnson and Johnson says it expects to begin clinical trials by September and could have it available for emergency use in early 2021.

The healthcare company and the Biomedical Research Authority in the US is investing 1 billion dollars in research and development.

Its goal is to provide 1 billion vaccines worldwide.

13.40 - Social Protection:

People who have applied for the new Covid-19 Unemployment Payment are being targeted by fraudsters posing as Department of Social Protection officials.

More than 300 thousand people have applied for the scheme since it was launched two weeks ago, with around 283 thousand people receiving their first payment today.

The Banking and Payments Federation believes there will be significant attempts to swindle people out of money in Covid-19 related scams over the coming weeks.

The group's chief executive Brian Hayes is warning the public to be vigilant:

13.20 - Northern Ireland:

The Tánaiste and the UK's Northern secretary are speaking to the North's leading politicians this afternoon about the coronavirus pandemic.

The meeting is taking place by tele-conference because of the Covid-19 crisis.

Tougher travel restrictions into and on the island of Ireland are being discussed.

There are also calls for an all-island approach to the crisis, including testing for the virus.

13.10 - Bike Share:

Shared bikes schemes in the likes of Dublin, Limerick, Cork and Galway will remain operational.

Senior Government Official, Elizabeth Canavan, has given this update;

12.40 - Pennys:

Plans to expand Penneys at Dundrum Town Centre in Dublin, have been put on hold over the coronavirus.

The retail giant was due to take over two floors of House of Fraser.

But the company says all expenditure is being reviewed in light of the current situation and that the negotiations have been put on hold.

Penneys says it looks forward to resuming business as usual as soon as it's stores can re-open.

11.45 - Funerals:

Funeral services should be limited to no more than ten people.

The government wants to ensure mourners can bury their loved ones with respect, while ensuring they are protected from Covid-19.

The measures apply to all deaths, not just those as a result of the coronavirus.

Senior government official Elizabeth Canavan says the numbers may need to be reduced further

11.39 - Taoiseach:

The Taoiseach has spoken by phone with the Chinese Premier Li Keqiang this morning.

Leo Varadkar thanked him for the supply of essential medical equipment to tackle the Coronavirus that continues to come from China.

Premier Li assured the Taoiseach they would continue to allow access to enable transport of the supplies including personal protective equipment.

The Fine Gael commended the Chinese Premier in how his country has reduced the spread of the Coronavirus.

11.17 - Homeless:

Focus Ireland says it believes the homelessness crisis will get worse because of the Coronavirus.

Despite a ban on evictions and rent increases, tens of thousands of families are coming under financial pressure after losing work.

Rachel Morgan, from Focus Ireland, says they're expecting more people to become homeless:

10.58 - Mary McAleese:

Former President Mary McAleese has praised the response of Irish people to the coronavirus as "phenomenal".

She's said the country won't get through this crisis unless there's a sense of communities working together.

She says she's been hugely impressed by how people have reacted in very difficult circumstances:

10.46 - Retail:

Retail owners and consumers are being urged to be extra careful when shopping.

Niall Roche is an Environmental Health Specialist and Irish Global Health Network Spokesperson.

He has this advice for shoppers:

10.21 - Economy:

The Irish economy could shrink by between 7 to 13 per cent this year because of the coronavirus emergency.

Financial advisory firm EY says the contraction depends on how quickly our economy recovers after the crisis.

In one scenario, it's forecasting job losses of up 318 thousand.

Chief Economist with EY, Neil Gibson, says the impact will be felt for a while:

10.06 - Domestic Abuse:

Women's Aid claims the coronavirus crisis significantly increases the risk of domestic violence, as people are confined to their homes.

Chief executive Sarah Benson says the organisation's abuse helpline has been flooded with calls:

09.46 - Travel:

The National Public Health Emergency Team is meeting around now, to discuss if tougher travel restrictions are needed into and on the island during the Covid-19 outbreak.

Health officials are to bring recommendations to government on what more can be done to stop the spread among the elderly.

Dr Colm Henry, HSE chief clinical officer, says personal protective equipment is being sent to nursing homes:

09.29 - Airline:

The firm says it's made the decision because of the considerable travel restrictions and challenging market environment.

Roger Whitefield is a former BA pilot:

09.21 - Travel:

Tougher travel restrictions into and on the island of Ireland will be discussed when the National Public Health Emergency Team meets this morning.

New measures to stop the spread of Covid-19 in nursing homes will also be discussed.

The British and Irish governments and Stormont's first and deputy first ministers will also hold a teleconference today.

09.17 - Symptoms:

An Irish nurse working in London who tested positive for Covid-19 says the symptoms can be almost non-existent.

Claire Crofton says hand washing and social distancing is paramount because many people won't know they have it:

09.13 - Test results:

It could take up to 10 days for people to receive the result of their coronavirus test.

Many testing centres have faced problems because of a shortage of equipment.

Dr Cillian De Cascun from the Coronavirus Expert Advisory Group says it's disappointing but they're working on it.

09.02 - Spread of COVID-19:

We're being warned the next seven days are vital to see if we can contain the spread of the coronavirus.

2,910 people now have Covid 19 here and 54 people have lost their lives.

New figures show we are flattening the curve as the daily growth of cases has decreased from 33 to 15 per cent.

But Professor Phillip Nolan from the Modelling Advisory Group says we can't become complacent:

08.45 - Testing kits:

Many testing centres have faced problems because of a shortage of equipment.

Professor of Experimental Immunology at Trinity College Dublin Kingston Mills says they're getting on top of it:

I'm always an optimist and all of your sacrifices are helping. They really are. But it is far too early to be a trend. So a special plea to everyone to keep it going. In the HSE, we will continue to scale up to help us tackle the worst, as best we can. @HSELive #COVID19

— Paul Reid (@paulreiddublin) March 31, 2020

08.41 - Northern Ireland:

The Tánaiste will discuss the coronavirus crisis with ministers in Northern Ireland later today.

Simon Coveney will speak to Northern secretary Brandon Lewis and Stormont's first and deputy first ministers.

Today, Professor Gabriel Scally criticised the North's testing regime for Covid-19, saying it could lead to more deaths than in the Republic.

First Minister Arlene Foster insists the North has strong rules in place to prevent the spread of the virus:

08.37 - Marts:

The Agriculture Minister has allowed some trading to continue at marts - despite the Covid-19 crisis.

The Irish Farmers Association has welcomed this morning's announcement.

Normal mart activity was banned last weekend when the Taoiseach's announced new restrictions to stop the spread of coronavirus.

But this morning, Agriculture Minister Michael Creed says some services can continue at marts.

He says mart managers can facilitate the sale of animals in some circumstances.

A farmer can deliver calves to the mart, by appointment, and the mart can facilitate the sale.

For older livestock, the mart can also allow a deal between a buyer and seller, in specific circumstances.

Minister Creed says the measures will allow the food chain to be maintained - and protect animals' welfare.

But he says normal mart auction activity can't resume until further notice.

Delighted to donate Personal Protective Equipment from our science labs & technology room to the Midlands Hospital Portlaoise before the school closed this evening so that all can #StaySafeStayHome #AllInThisTogether @KANDLEi @ceist1 @PortlaoiseParis pic.twitter.com/LF8wf08Z90

— Scoil Chríost Rí (@ScoilChriostRi1) March 30, 2020

08.31 - Kissing:

People are being advised to only and kiss and be sexually active with someone they live with during the pandemic.

The HSE has issued guidelines for how those who are engaging in relationships can reduce the spread of Covid-19.

The advice on sexualwellbeing.ie says people should consider taking a break from face-to-face interactions.

08.27 - Economy:

The Irish economy could shrink by up to 13 per cent this year because of the coronavirus emergency.

That's according to the worst case scenario by financial advisory firm EY, which says it could contract by 7 per cent if things improve quickly.

Chief Economist with EY, Neil Gibson, says they've come up with two scenarios:

08.13 - Social distancing:

The country has avoided the potential 15,000 cases by the end of this month by implementing social distancing and other practices to slow the spread of Covid-19.

Professor Philip Nolan is chair of the National Public Health Emergency Team modelling group - he says without any restrictions, there would be 3,000 cases a day by now:

08.02 - Nursing Homes:

There are at least 22 clusters of coronavirus cases in nursing homes.

DCU Professor Anthony Staines is calling for the state to put resources in place to stop the spread of Covid-19 in these facilities:

Health Minister Simon Harris also says new measures will be introduced today to stop the spread of Covid-19 in nursing homes:

07.50 - Travel Restrictions:

Tougher travel restrictions into and on the island of Ireland will be discussed when the National Public Health Emergency Team meets this morning.

A further 295 cases of Covid-19 were diagnosed yesterday, bringing the total number of confirmed cases to 2,910, while eight more people have died.

Modelling data shows Ireland is beginning to flatten the so-called curve, and we aren't on track for an unmitigated epidemic.

Chief medical officer Tony Holohan says travel into Ireland will be discussed later this morning:

07.45 - University Rents:

There are calls for University of Limerick to refund pre-paid rents to students for on-campus accommodation.

College campuses have closed since March 12th, with lectures now being carried out online, to help slow the spread of Covid-19.

Other third level institutions have waived the fees for accommodation as students have been sent home.

07.40 - Personal Protective Equipment:

Schools are being encouraged to donate leftover personal protective equipment to healthcare staff.

A Dublin teacher yesterday got permission from her school's management to bring the PPE to Connolly Hospital in Blanchardstown.

Amy Doolan got 40 bottles of anti-bacterial soap, goggles and 6,000 pairs of gloves and brought them to the facility.

She is now encouraging others to follow her lead:

07.30 - Learning resources:

Microsoft's launching a free online learning resource to help teach young people about Stem subjects during the current pandemic.

The 'DreamSpace HomeSpace' series aims to engage students between the ages of six and 16 through remote learning.

It'll be live through Microsoft Teams at 1pm on Mondays, Wednesdays and Thursdays, and also available on playback.

Catriona Hallahan, managing director of Microsoft Ireland, outlines what students and parents can expect:

07.15 - President Higgins:

The President's urging people to "stay patient" with the restrictions aimed at slowing the spread of Covid-19.

In a statement last night, Michael D Higgins called on people to "stay the course" and show solidarity by keeping our distance.

He says what people are being asked to do now will bear fruit in the weeks ahead.

He also praised the efforts of health workers and those in essential services, and expressed his sympathies to people who've lost loved ones to the virus.

07.00 - The Curve

Ireland is flattening the so-called curve when it comes to stopping the spread of Covid-19.

Eight more people have died from the virus, bringing the death toll to 54, while 295 new cases were diagnosed yesterday.

The National Public Health Emergency Team will meet this morning to discuss if further travel measures and supports for nursing homes are needed.

Professor Philip Nolan, who chairs the Covid-19 modelling advisory group, says we are making progress, but can't predict when the surge of cases will come: