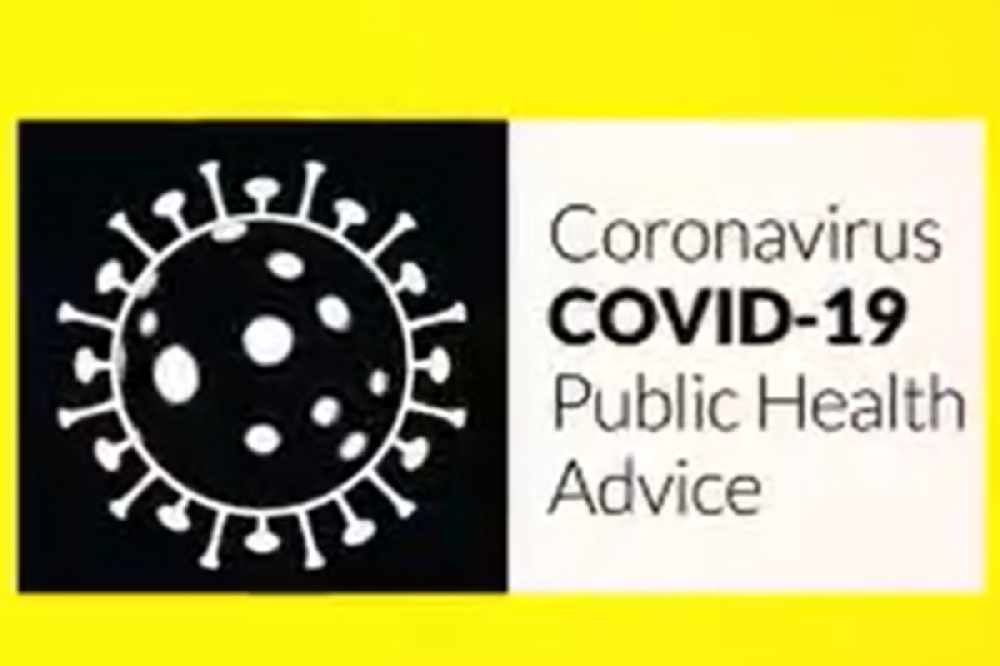 National News March 24th 2021.
Latest figures:
The Health Protection Surveillance Centre has today been notified of 18 additional deaths related to COVID-19.
Of the deaths reported today, 6 occurred in March, 7 in February and 5 in January.
There has been a total of 4,628 COVID-19 related deaths in Ireland.
As of midnight, Tuesday 23rd March, the HPSC has been notified of 683 confirmed cases of COVID-19. There is now a total of 232,164 confirmed cases of COVID-19 in Ireland.*
Of the cases notified today:
324 are men / 359 are women
75% are under 45 years of age
The median age is 32 years old
308 in Dublin, 68 in Donegal, 49 in Kildare, 35 in Meath, 30 in Offaly and the remaining 193 cases are spread across 21 other counties**.
As of 8am today, 329 COVID-19 patients are hospitalised, of which 76 are in ICU. 18 additional hospitalisations in the past 24 hours.
As of March 21st 2021, 680,015 doses of COVID-19 vaccine have been administered in Ireland:
495,824 people have received their first dose
184,191 people have received their second dose#
The COVID-19 Dashboard provides up-to-date information on the key indicators of COVID-19 in the community including daily data on Ireland's COVID-19 Vaccination Programme.
*Validation of data at the HPSC has resulted in the denotification of 4 confirmed cases. The figure of 232,164 confirmed cases reflects this.
**County data should be considered provisional as the national Computerised Infectious Disease Reporting System (CIDR) is a dynamic system and case details are continually being validated and updated.
Today's cases, 5-day moving average of new cases, 14-day incidence rate per 100,000 population and new cases in last 14 days (as of midnight 23 March 2021) (incidence rate based on Census 2016 county population)
County

Today's cases**

(to midnight 23Mar2021)

5-Day Moving Average of New Cases

14-day incidence rate per 100,000 population

(to 23Mar2021)

New Cases during last 14 days

(to 23Mar2021)

Ireland

683

573

159.3

7586

Offaly

30

32

443.8

346
| | | | | | | | | |
| --- | --- | --- | --- | --- | --- | --- | --- | --- |
| Westmeath | | 13 | | 10 | | 149.8 | | 133 |
Boris:
It's reported Boris Johnson said the success of the UK's vaccination programme's down to 'capitalism and greed'.
He is said to have made the comments to MPs - before admitting he regretted saying it.
The British Prime Minister's appearing before senior committee heads later, to face questions about the pandemic.
It's as the Daily Telegraph reports children in the UK could be in line for a Covid injection from August.
Europe:
There was a 13 per cent increase in new cases of Covid-19 in Europe last week.
The World Health Organisation says there were over 1.4 million cases in the continent.
France had the most, at nearly 205,000 - a 27 per cent increase on the previous week.
The next highest was Italy, at over 154,000, and while Poland had nearly 152,000.
Flights:
Nearly 4,700 non-Irish residents flew into Dublin Airport last week - an increase of 5 per cent on the previous week.
A total of 10,613 people arrived into the airport last week - a drop of 3 per cent.
Over 5,900 were Irish residents coming home from abroad.
Fianna Fáil senator Timmy Dooley, a member of the Oireachtas transport committee, says the figures are concerning.
The government's being urged to dramatically increase the number of countries on its quarantine list.
Yesterday the Health Minister said he "fully expects" the red list of 33 nations will be expanded, but failed to indicate by how much or when it'll happen.
Ireland's mandatory hotel quarantine system's now up and running, with the first arrivals due on Friday.
Who:
The World Health Organisation says Ireland has been hit by the 'serious surge' of Covid-19 around the world recently.
The country's five-day moving average has increased by 10 per cent over the past five days, and is now 538.
There was a slight drop yesterday, with 371 new cases and 24 deaths.
There were 357 people in hospital with the virus last night - with 76 in intensive care.
Dr David Nabarro, the WHO's special envoy on Covid, says Ireland's situation remains concerning.
Restrictions:
The Health Minister says they're examining easing restrictions on low-risk outdoor activities next month.
NPHET will advise the government tomorrow on whether there can be any lifting of parts of the level 5 measures from April 5th.
There's been renewed question-marks over things like construction opening amid rising cases over the past few days.
Health Minister Stephen Donnelly has said they're aware how much people are feeling the impact of the lockdown:
Retail:
At least 25,000 retail staff could permanently lose their jobs due to the Covid-19 pandemic, according to Retail Excellence.
Today marks exactly one year since non-essential retail was closed for the first time.
The sector has been shut continuously since the end of December, as part of level 5 restrictions.
Over 72,000 retail workers are on the pandemic unemployment payment - and Duncan Graham, from Retail Excellence, says many won't get their jobs back.
State Exams:
Leaving Cert students will face fewer questions this summer as part of changes to the exams due to Covid-19.
The timings of each exam will stay the same, but the hope is the extra choice will ease pressure, according to the State Examinations Commission.
Students have the choice of sitting the exams in person, getting predictive grades or get a mix of both.
Survey:
More than a half of the UK population says some aspects of Covid restrictions will be MISSED once they're lifted.
A survey's found some people have enjoyed staying at home, extra family time and quieter roads because of lockdown.
It's also suggested 19 per cent of people think the past year has been better than they'd expected it to be when the pandemic started.