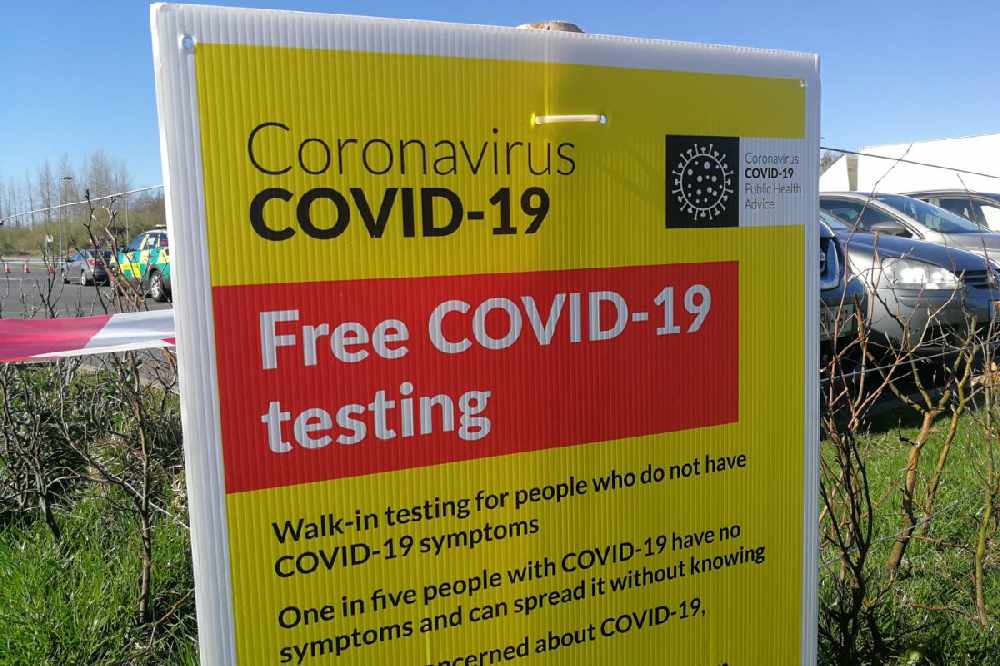 Three more deaths confirmed.
Latest Figures:
The Health Protection Surveillance Centre has today been notified of 3 additional deaths related to COVID-19.
There has been a total of 4,906 COVID-19 related deaths in Ireland.
As of midnight, Friday 30th April, the HPSC has been notified of 569 confirmed cases of COVID-19.
There has now been a total of 249,437* confirmed cases of COVID-19 in Ireland.
Of the cases notified today:
268 are men / 290 are women
78% are under 45 years of age
The median age is 26 years old
As of 8am today, 123 COVID-19 patients are hospitalised, of which 41 are in ICU. 5 additional hospitalisations in the past 24 hours.
As of April 29th, 2021, 1,527,844 doses of COVID-19 vaccine have been administered in Ireland:
1,097,742 people have received their first dose
430,102 people have received their second dose
The Health Department has not released a county by county breakdown.
Children:
The number of children diagnosed with Covid-19 has increased by 10 per cent in the space of two weeks.
But the number of cases among over-65s continues to fall.
In the two-week period that ended on Wednesday, 1,745 children tested positive for the virus.
According to new data from the Health Protection Surveillance Centre, that's 161 more than the previous fortnight.
On the other hand, there continues to be far fewer cases among the over-65s.
In the most recent two weeks, there were 312 cases in this age-group - down from 345 in the previous fortnight.
A significant number of this age-group has received at least one dose of a vaccine.
Separate data shows there were only 78 cases among healthcare workers last week - another largely vaccinated group.
That compares to 1,182 in the last week in January - a 93 per cent reduction in less than three months.
Radio:
The Taoiseach says independent radio stations have played a key role during the Covid-19 pandemic.
Micheál Martin says they've supported the public health campaign and helped to battle misinformation.
He says they've kept the public well-informed during the crisis.
The Fianna Fail leader also says they've provided a sense of connection to people, during a period of isolation.
Hospitals:
There were 122 Covid patients in public hospitals last night- after a fall of nearly a fifth in 48 hours.
The figure has more than halved this month and is now at its lowest in nearly seven months.
HSE Chief Executive Paul Reid's encouraging people to keep the progress going.
He says we've come a long way from an awful period - with over 2,000 Covid patients in hospital in January.
Rail:
A full weekday rail service will resume across the country from next Tuesday.
Iarnrod Eireann says it's taking the step as it wants to meet the needs of an increased number of passengers.
A reduced service has been in place since January 11th, with some extra services running since schools reopened.
Iarnrod Eireann spokesperson, Barry Kenny has this advice for the bank holiday weekend:
Local figures:
There have been an additional 4 Covid related deaths and 545 new cases.
Less than five new cases were confirmed in both Laois and Offaly while 12 were reported in Westmeath - which now has one of the highest infection rates in the country.
The 14-day incidence rate is now at 190 per 100,000 in the Lake County - just behind Donegal and Kildare.
The national average is 127.
Chief Medical Officer Dr .Tony Holohan says the easing of restrictions is a welcome and deserved turning point in our collective effort to get through the pandemic.