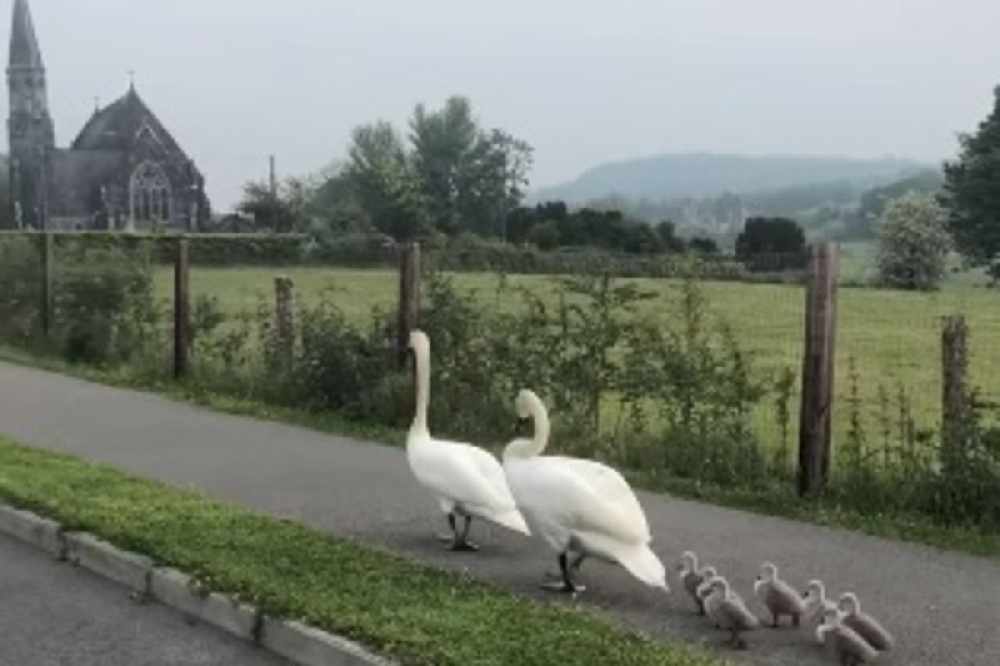 They were spotted on a waddle around St Fechin's Trail. 
A family of Swans have been taking in the sun during a waddle around Fore in County Westmeath.
The cob, pen and their seven cygnets were spotted on the St Fechin's Trail.
Ray Farrelly posted the video on Facebook earlier today. He says the walk known as the Nancy to Nelly Loop in the village is family friendly and is for all types of families.