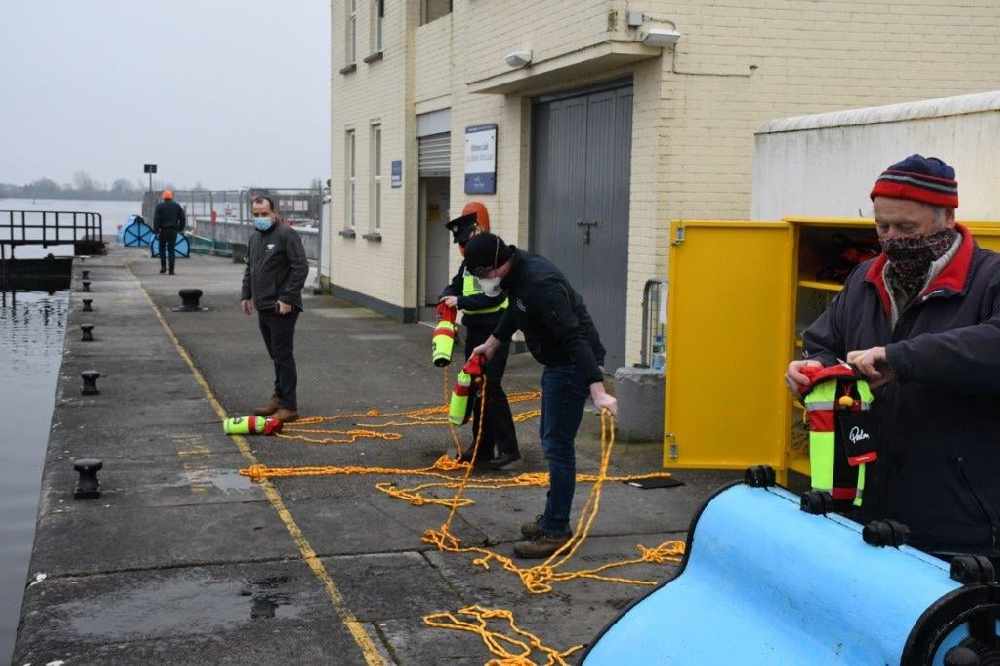 Photo credit: Facebook/Garda Síochána Westmeath
It's coming to fruition after two years of fundraising.
It's hoped a new water safety project will save lives along the River Shannon in Athlone.
Two large, yellow boxes containing life saving equipment have been installed at The Docks and The Strand by a community group, anxious to prevent any further tragedies in the town.
The group has also been training up gardaí and members of the Fire Service in water safety, along with those working in the night-time industry, like bouncers and bar staff.
Chairperson Aengus O'Rourke explains: