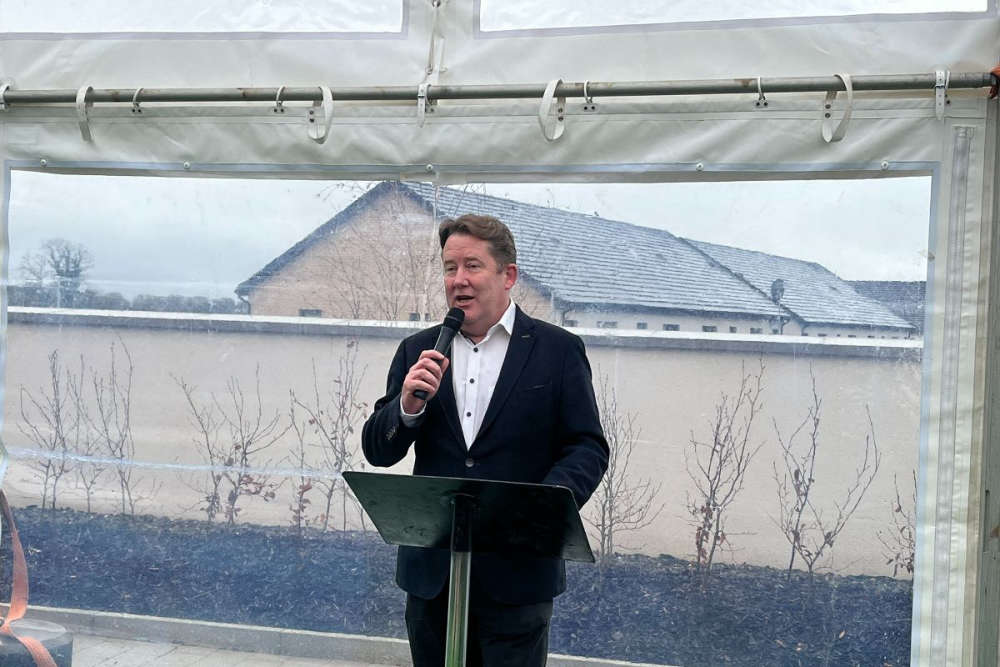 Photo Credit: Twitter @Darragh O'Brien
300 people attended a protest at a former midlands army barracks last night.
The Housing Minister's re-iterated his view people have a right to protest but not a right to intimidate.
His comments come after around 300 people turned out for an anti-immigration protest in Co Westmeath last night.
There has been over 70 similar protests across the country in the past month.
Minister Darragh O'Brien has called for them to stop.