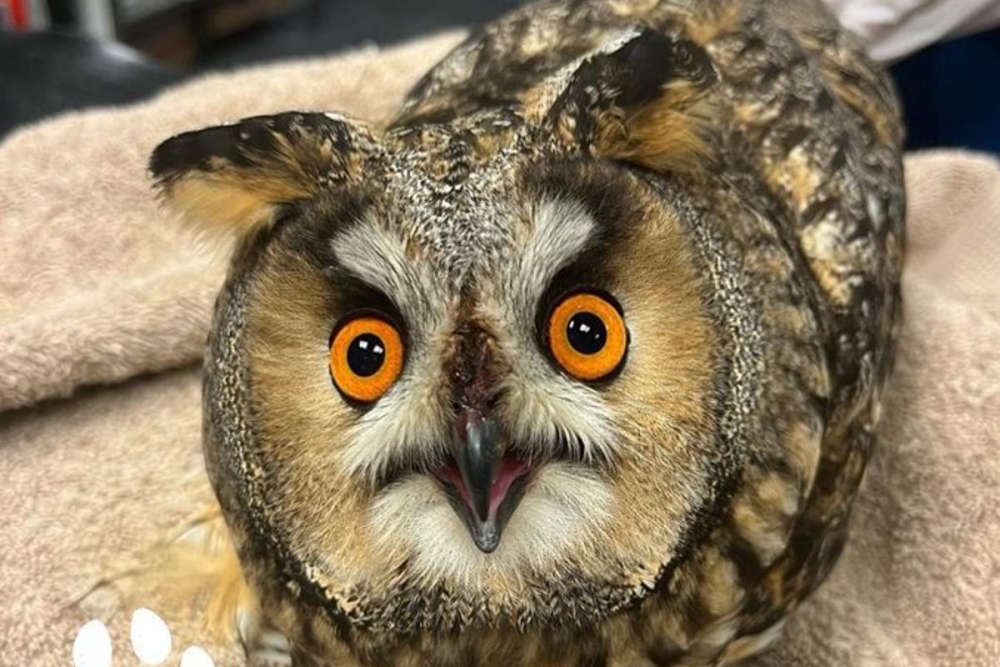 Photo Credit: Twitter @Kildare Wildlife Rescue
The injured bird was brought to a veterinary clinic by Gardaí last night.
An owl has been found with a head injury in Westmeath.
The Long-Eared Owl was picked up in Mullingar and brought to Kildare Garda Station.
Gardaí then transported the bird to a local veterinary clinic, where it was treated.
It is due to be brought to Kildare Wildlife Rescue today.
This stunning Long Eared Owl was found with a head injury in Mullingar last night and was handed into the local Garda station. They kindly drove the injured owl to Minight vets for treatment. The owl will be transferred to our centre this morning. @gardainfo @GardaTraffic pic.twitter.com/BvQ0bOMASq

— Kildare Wildlife Rescue (@WildlifeKildare) January 26, 2023