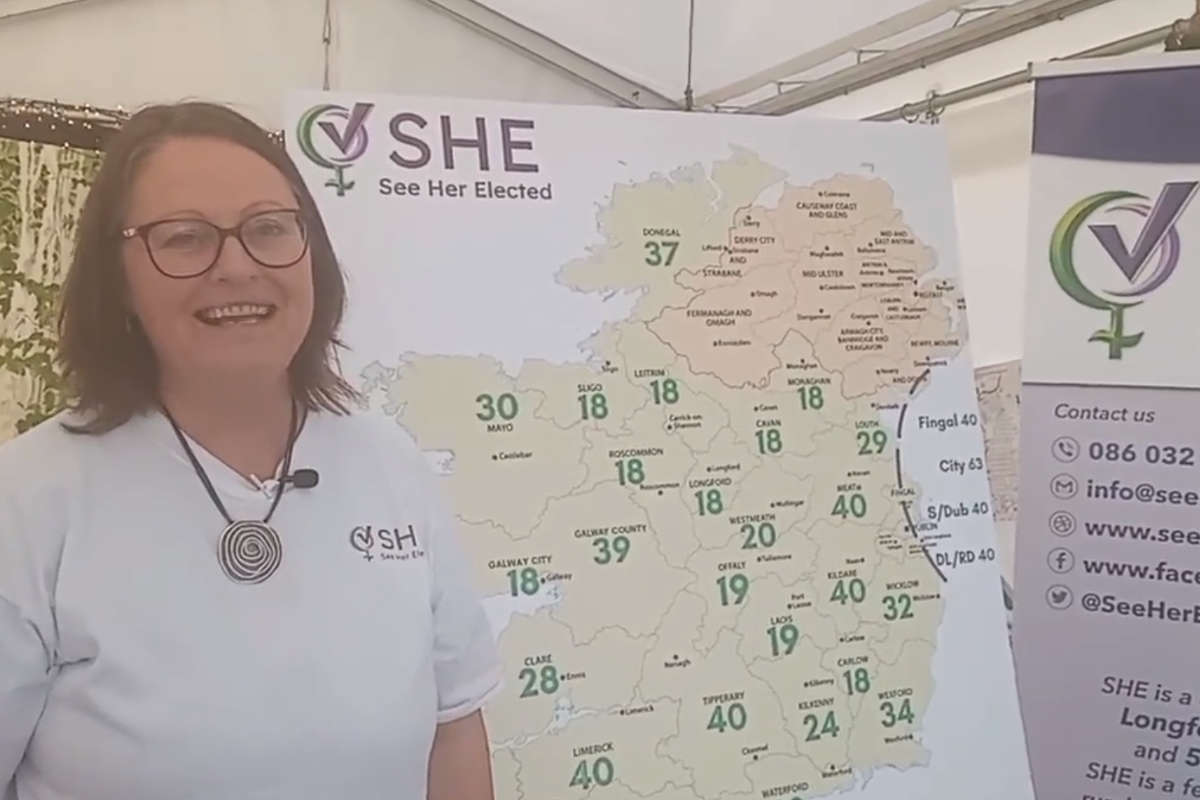 Nine of the 58 councillors in the region are women.
The lack of female representation on county councils in the midlands is the reason See Her Elected targeted the National Ploughing Championships in Laois this year.
That's according to the grassroots organisation's Programme Manager Dr. Michelle Maher.
"We really need to ensure gender balance right across our council chambers and ensure they reflect the communities they serve. See Her Elected are doing exceptional work in this space" Minister @peterburkefg at #SHE stand @NPAIE today #ploughing22 @DeptHousingIRL pic.twitter.com/HfyYTjhcbP

— SHE Programme (@SeeHerElected) September 21, 2022
There is only one woman out of 19 councillors on Offaly County Council, there's 5 out of 19 in Laois while only 14 women have been elected to Westmeath County Council in almost 100 years.
Dr. Maher says there are many women qualified for local politics in many parts of midlands communities already.
In recent months, See Her Elected published A Guide to Running in the 2024 Local Elections which is a user-friendly guide to running for election. The organisation was also crowned winners in the Democracy category of the Innovation in Politics Award by the EU in Brussels last December which was a first for Ireland.
More information is available from info@seeherelected.ie or by logging onto seeherelected.ie.
See Her Elected is a joint initiative between Longford Women's Link and 50/50 North West. The project is funded by the Department of Housing, Local Government and Heritage.