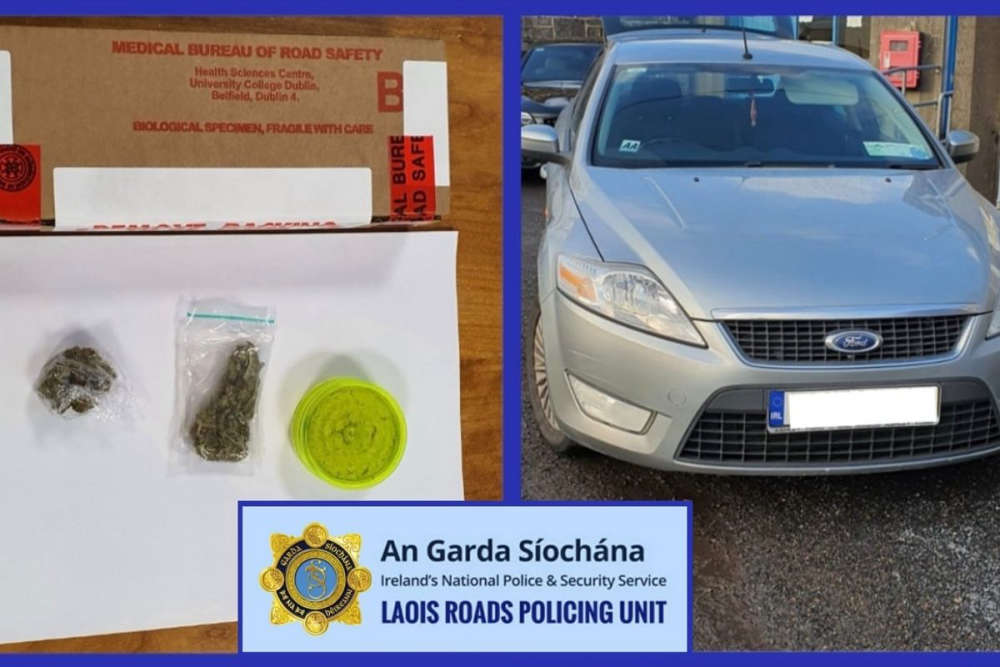 They were also under the influence when stopped.
Gardaí in Laois have arrested a motorist for a number of offences during a routine patrol.
The driver was found to be under the influence, had a disqualified licence, in possession of Cannabis and had no tax or NCT when stopped in Portlaoise.
They also gave false details when stopped.
Laois Roads Policing Unit seized the vehicle and court proceedings are underway.