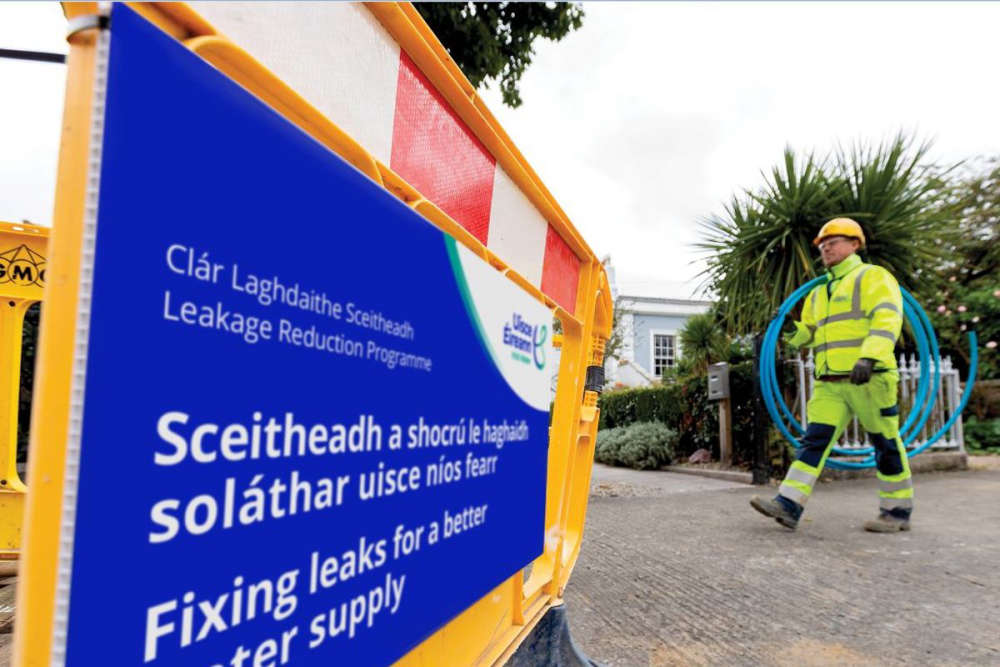 Works will commence Monday 12th June.
A Laois town is set to receive upgraded and improved water supplies.
Works will commence on Monday 12th June in Durrow, Co. Laois and are due to be completed by the end of August 2023.
Uisce Éireann, in partnership with Laois County Council, will replace approximately 1.5km of aged water mains with new modern pipes along the R434 Swan Road (Ballincolla Road) going north to the junction with New Line and will continue onto New Line road.
When completed, the upgrade will provide a more reliable water supply and reduce the amount of treated drinking water lost to leakage.
Where water mains are being installed, traffic management will be in place however local and emergency access will always be maintained.
The works may involve some short-term water interruptions and the project team will ensure that customers are given a minimum of 48 hours' notice prior to any planned water interruptions.
Programme Manager, for Uisce Éireann's National Leakage Reduction Programme, Joe Carroll is looking forward to getting crews on site.
"Old and damaged water mains remain a huge source of leakage and continue to impact communities right across Ireland, causing low pressure and supply disruption. Replacing these old water mains in poor condition will eliminate existing leaks and significantly reduce the amount of clean drinking water lost into the ground."
"The delivery of these essential works will help provide a safer, more secure water supply for Durrow, by minimising the frequency of bursts and improving the resilience of the network."
"We would like to thank the community in Durrow in advance for their patience and cooperation during the works, we know based on previous experiences that the short-term inconvenience will be overshadowed by the lasting benefits."