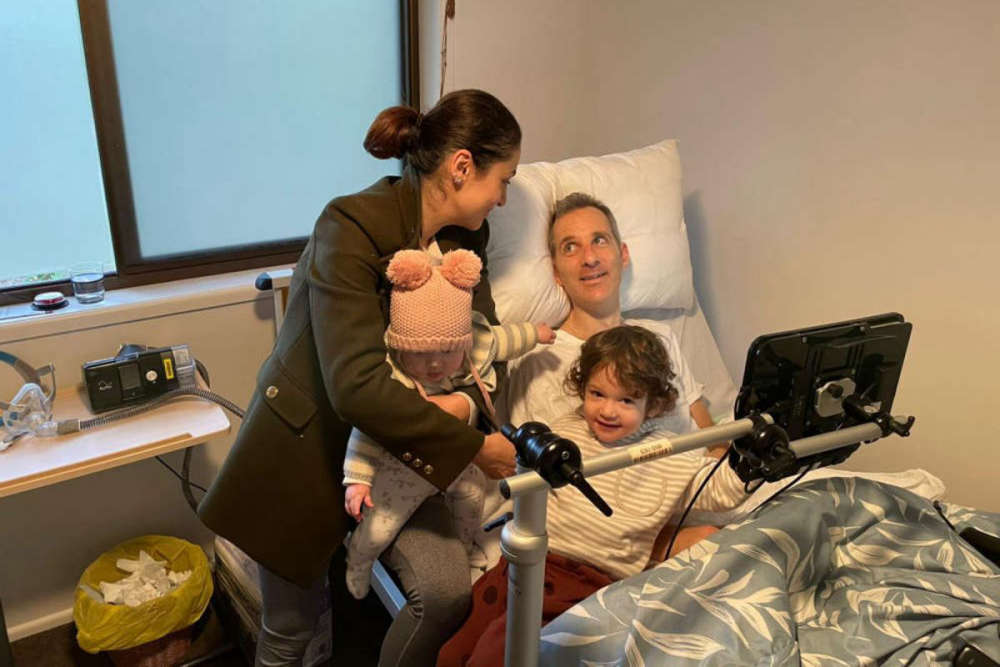 He's anxious that his wife and two young daughters are supported in his absence.
A massive fundraising campaign is being launched today to support a midlands man battling motor neurone disease.
Portarlington's Jonathan McCowen was diagnosed with ASL - an aggressive form of MND, for which there's no cure - last year, and has already lost his ability to speak or walk.
Friends and family in Ireland and Australia, where he lives, are coming together to organise a number of events in an effort to raise almost a million euro.
Jonathan's sister-in-law Maureen McCowen says he's anxious that his wife and two young daughters are supported in his absence: