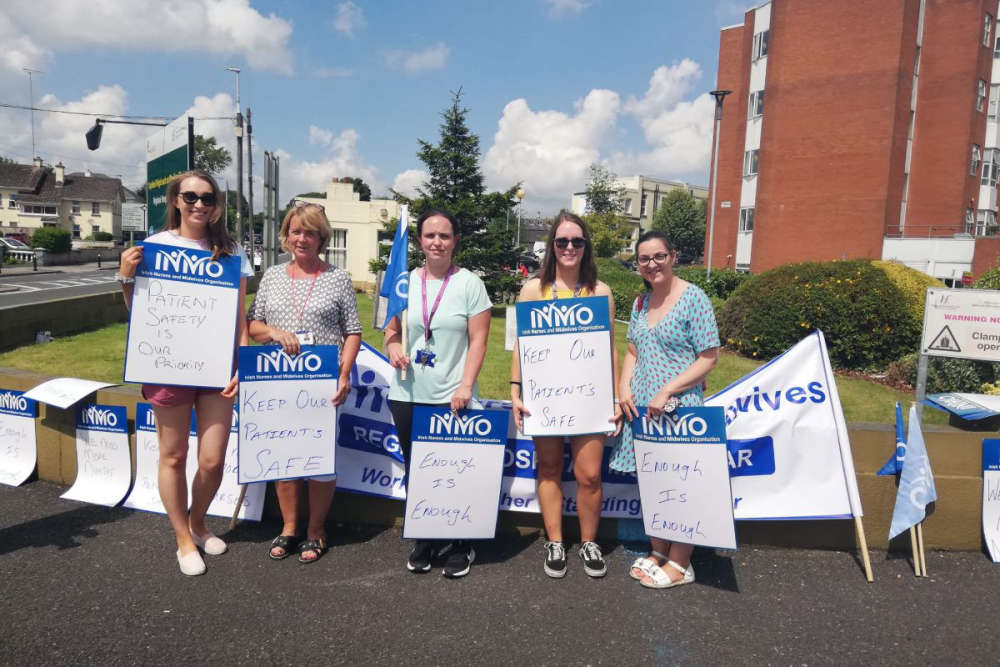 Members of the INMO are protesting outside the hospital this afternoon.
Nurses in Mullingar Regional Hospital say they're mentally and physically exhausted from a prolonged shortage of staff.
Members of the Irish Nurses' and Midwives' Organisation are protesting outside the hospital this afternoon, to raise awareness of the reduced standard of care being delivered as a result of the understaffing.
Christine McDonnell says the current conditions are posing a danger to patients:
Another nurse, Eileen Neary, says staffing numbers have become particularly problematic in the last number of weeks.
She says recruitment is ongoing, but proving difficult:
Members of the @INMO_IRL to protest outside #Mullingar Regional Hospital later today.

One nurse says many colleagues are thinking of leaving the hospital, or even the profession, due to the "excessive workload".@IEHospitalGroup @HSELive https://t.co/ZN9fNEjAf4

— Midlands103 (@Midlands103) July 19, 2021
Minister Peter Burke met with nurses on the picket;
"Coming from a family of nurses I know first-hand the stress and strain that all our nurses faced through Covid, together with all our healthcare workers.
"I met with Albert from the INMO this morning and many of the nurses in Mullingar and I will do all I can ensure the promised additional nursing staff are delivered.
"I am engaging with management and the HSE to find a solution to ensure there is a safe working environment for all in the Hospital."