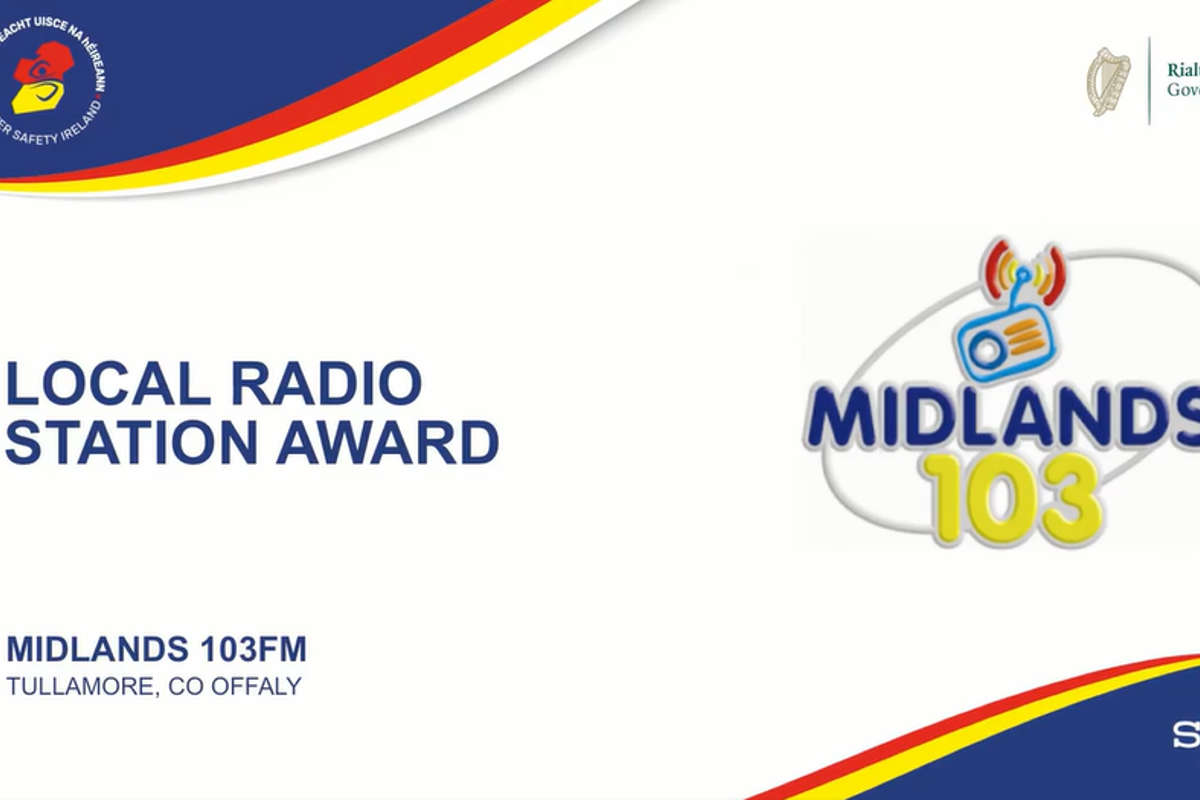 Water Safety Ireland says it's "grateful" to the station for making listeners more aware.
Midlands 103 has been recognised for our coverage of water safety issues.
We're one of six recipients of Water Safety Ireland's Media Appreciation Awards, which are presented to media organisations and those who work in the industry in appreciation for covering drowning prevention issues throughout the year.
WSI's annual awards ceremony took place via online stream last night.
Speaking on behalf of WSI as she presented the award, actor and influencer Aoibhín Garrihy said:
"Thanks to their [Midlands 103's] ongoing coverage of water safety issues, listeners are more aware of the dangers of aquatic environments.
And for this, we are very grateful."
A midlands man was also recognised for his quick thinking which saved a life earlier this year.
In July, while swimming at the River Nore in Laois, Ruairi Brennan noticed a woman who was unable to swim enter the water.
He tried to assist her and quickly realised that he needed to take her in tow.
Ruairi calmed the woman down and managed to take her in a carry to the bank.
The humble Portlaoise man says staying calm while carrying out a rescue is the key to success:
In total, 24 rescuers received the Seiko Just in Time Rescue Award, for helping to save someone at risk of drowning.
You can watch back the awards ceremony in full here: