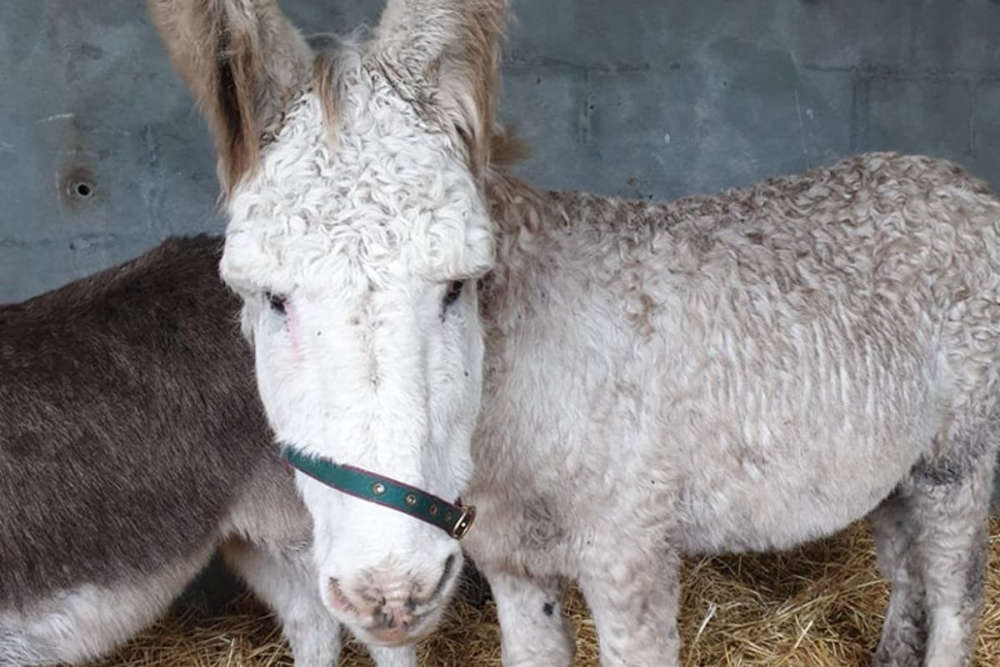 Photo Credit: Facebook @HungryHorse Outside
Freddie is recovering at an Equine Rescue centre, and has since had dental work carried out.
A donkey is 'doing very well' following an alleged incident of animal abuse in the midlands.
A social media video which appeared to show the animal being dragged behind a car through Edenderry last month.
The donkey, now known as Freddie, has since been rescued, and is recovering at Hungry Horse Outside in Longford.
The incident remains under investigation by Gardaí.
Laura Foster from the Donkey Sanctuary says Freddie is receiving treatment:
Read More: Offaly Gardaí Investigating Alleged Animal Cruelty Incident Following Viral Video