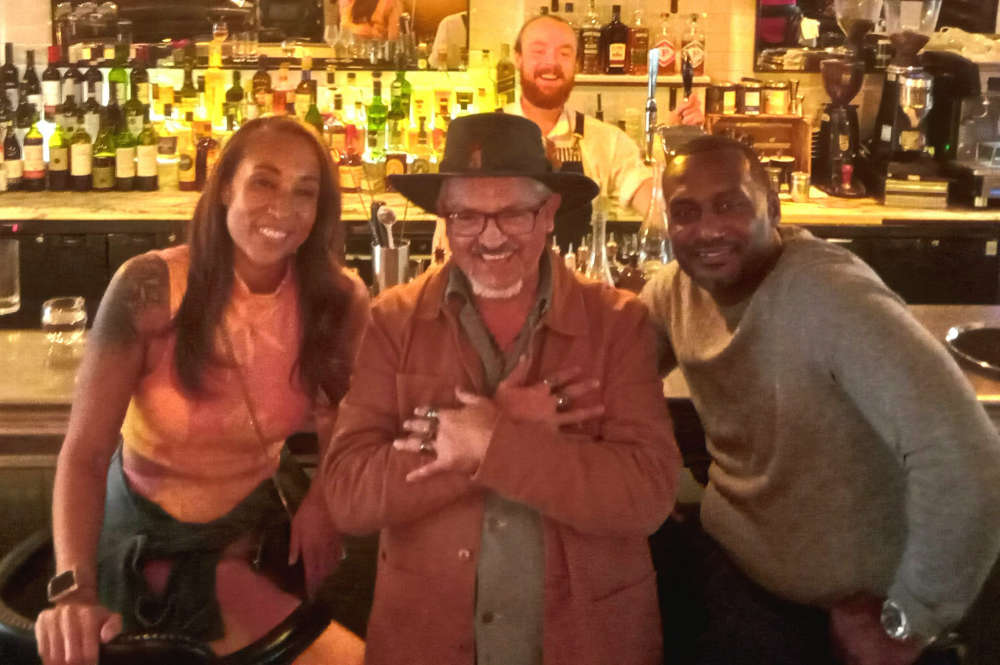 Bartle pictured with his guests Shinavia and David from Baltimore, USA
His guests paid €700 for a glass of the limited edition blend...and wanted more...
Two tourists are leaving Ireland very happy after getting their hands on the rarest bottle of whiskey in the country.
Bartle D'Arcy, a private guide from the midlands, took the couple on a whiskey tour in Dublin, where they tried a 33 year old Teelings worth €700 per glass.
And they were so impressed, they wanted to buy an entire bottle.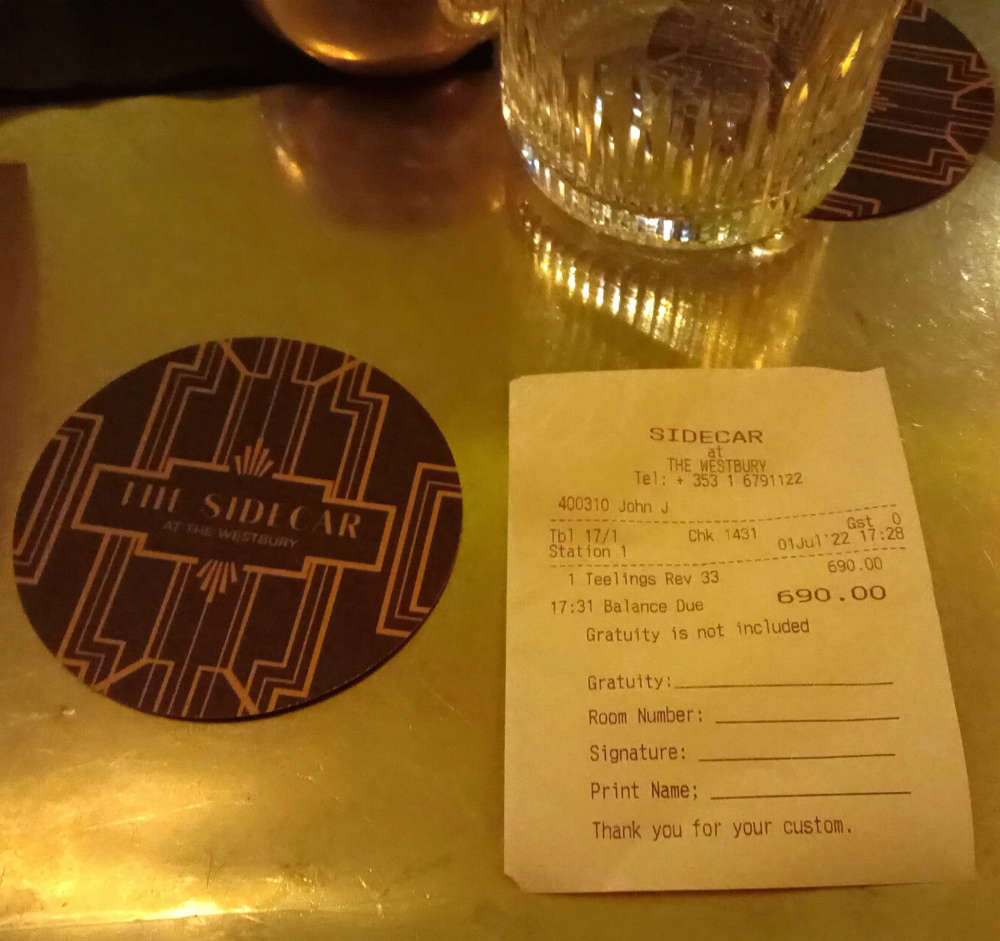 Would you pay €690 for a shot of whiskey?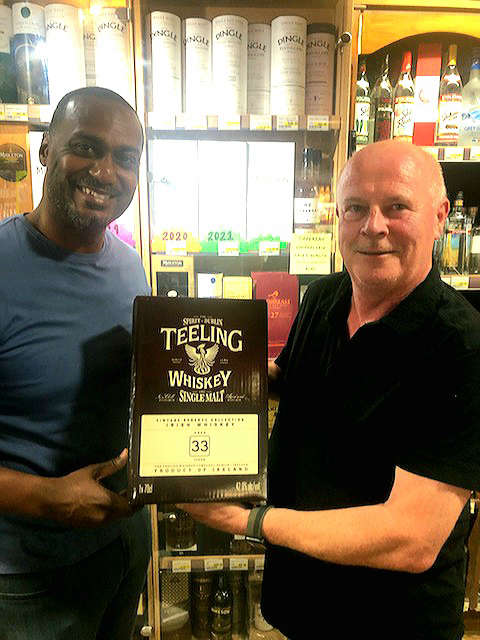 David pictured with the famous Teelings 22 and Ian Cooper from Cooper's Off Licence
Bartle put his detective skills to use to track down the last remaining bottle for sale in an off licence in Cahir, Co. Tipperary, with a price tag of 3,500 euro: