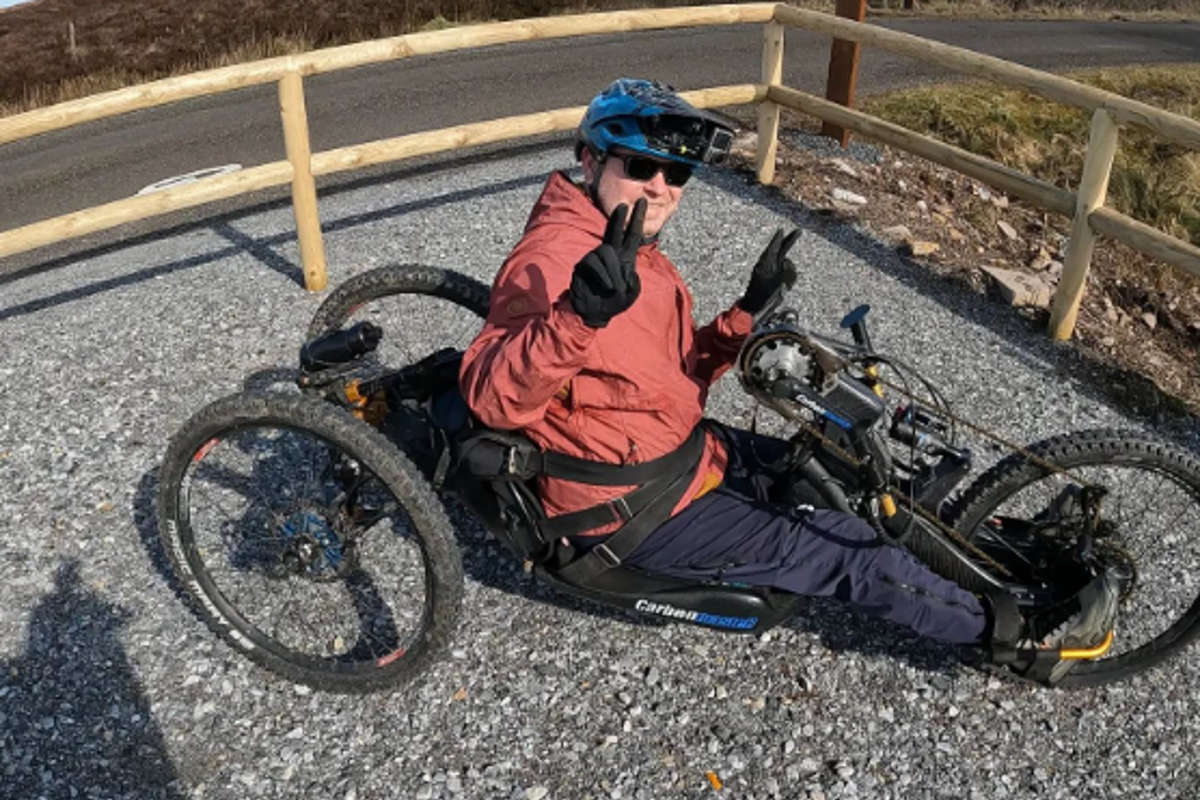 The Tullamore man will be showcasing latest invention this weekend.
A midlands man has designed a mountain bike for wheelchair users.
Tullamore's Noel Joyce, who's been in a wheelchair since an accident in 2006, is showcasing his 'Adaptive Mountain Bike' in the Slieve Blooms this weekend.
The carbon fiber, three-wheeled bicycle features a full suspension and electric motor, and he says it's the first of its kind.
He hopes to make the design files readily available to the public.
The New York University teacher says it's allowed him to recapture his love of cycling: