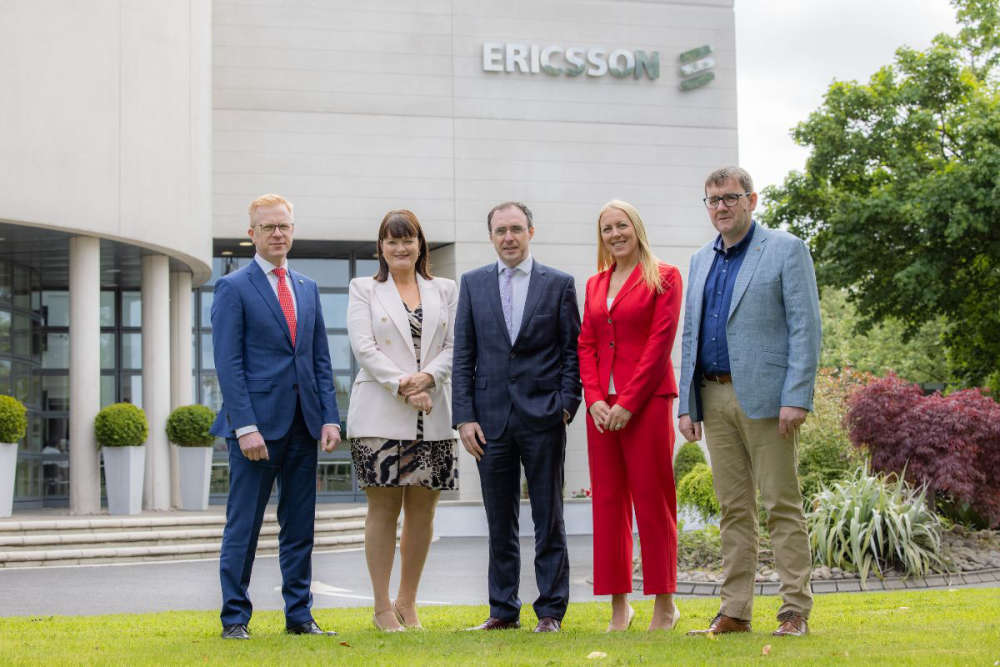 It's thanks to connectivity company, Ericcson.
250 new jobs are on the way to the midlands.
Ericsson will add the roles over the next three years, which will be allocated to the company's research and development campus in Athlone to focus on supporting 5G growth.
The connectivity company already employs 1,200 people at its campus in Westmeath.
The jobs will be divided between software developers, data scientists, architects, and, cloud and mobile communication engineers.
Head of Operations at Ericsson, Sinead Pillion, says applicants at any stage in their career are welcome:
Graduates can expect a salary of €40,000 upon starting at the company.
Ericsson has been in Athlone for more than 40 years and its software development campus is one of Ireland's largest.
Tánaiste and Minister for Enterprise, Trade & Employment, Leo Varadkar says;
"This is really great news. Ericsson is expanding further, adding 250 new jobs to the 1400 the company already employs here. These new jobs are in new areas in cloud-native technologies, providing some really exciting opportunities for the Midlands. It truly is a vote of confidence in Athlone and Ireland as a whole that such an internationally renowned company has chosen to make this investment. Thank you to Ericsson for their continuing commitment to our country and the Irish-based team who I know were crucial in the decision to bring this investment to Ireland."
Congratulations to the team at @Ericsson_IRL as they announce 250 new roles for its Athlone campus. The positions will include software developers, data scientists, architects, cloud and mobile communication engineers at all career stages. https://t.co/JIbRC4S2dG

— IDA Midlands Region (@IDAMidlandsReg) May 30, 2022
READ MORE: Vibrant Company Culture Behind Ericsson's Ongoing Success