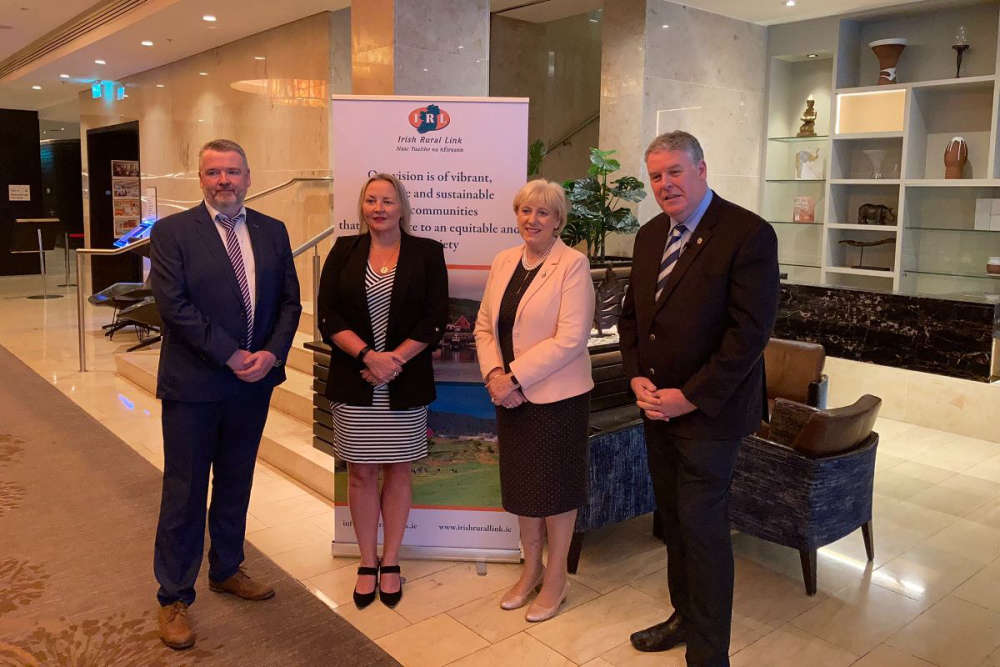 Heather Humphreys has been addressing the Irish Rural Link conference in Athlone.
There's always been plans for rural development, but now there's money to act on the plans.
They're the words of Minister for Rural and Community Development, Heather Humphreys, who says 1 billion euro in funding is available for rural development up to 2025.
The Fine Gael TD says repurposing old facilities for modern use plays a key role in their plans:
Delighted to open the @irishrurallink 30th anniversary conference in Athlone this morning. Great discussion & debate on the challenges & opportunities facing rural communities. #OurRuralFuture pic.twitter.com/ZEBARACrFY

— Heather Humphreys (@HHumphreysFG) May 6, 2022
READ MORE: Broadband Roll-Out Up For Discussion As Irish Rural Link Celebrates 30th Birthday