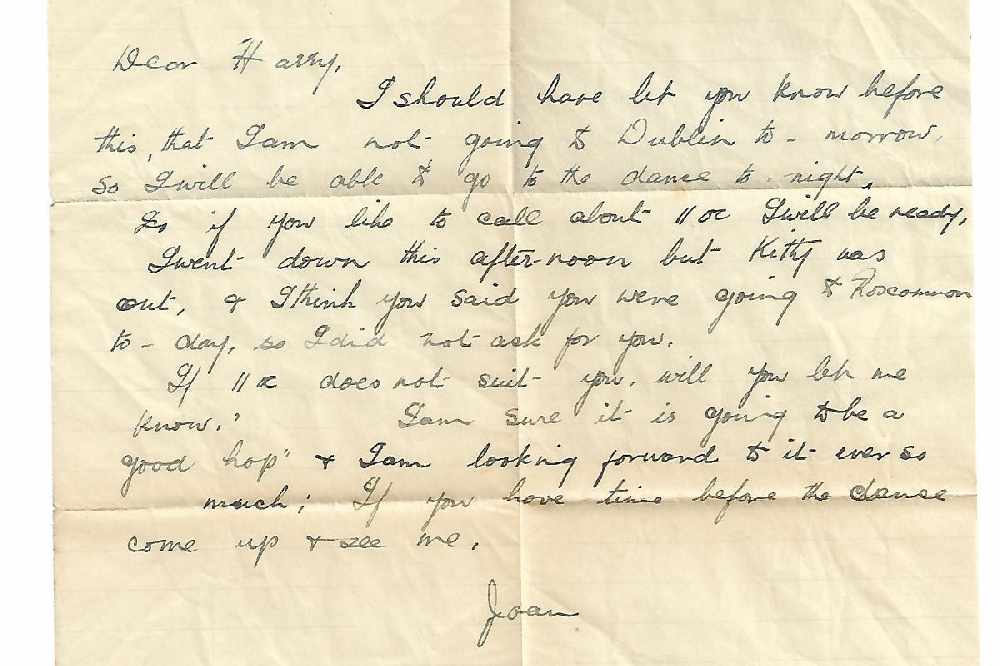 Efforts are being made to track down the pair.
A mysterious love letter of a midlands couple has been discovered in a second hand book.
Seanán Ó Coistín found the note from Joan to Harry inviting him to go dancing, after receiving an order from John's bookshop in Athlone.
It's believed it was written in the 1930s, but the hunt is now underway to discover if the couple did link up.
Mr. Ó Coistín says a lot of questions remain unanswered: