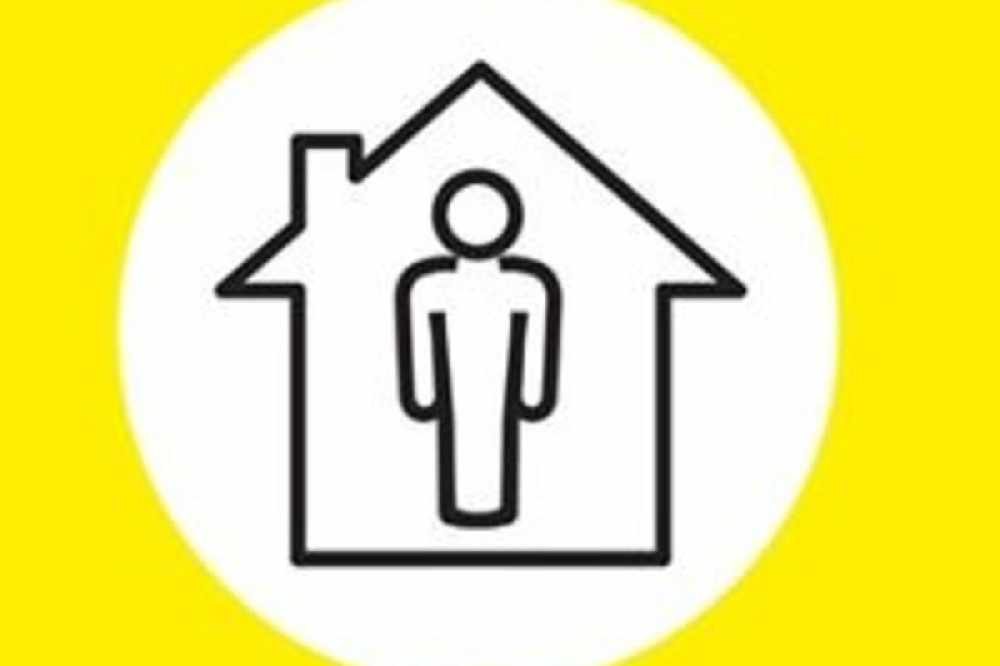 National News November 7th 2020.
Latest Figures:
The Health Protection Surveillance Centre has today been notified of 5 additional deaths related to COVID-19.
There has been a total of 1,945 COVID-19 related deaths in Ireland.
As of midnight Friday 6th November, the HPSC has been notified of 335 confirmed cases of COVID-19. There is now a total of 64,855* confirmed cases of COVID-19 in Ireland.
Of the cases notified today;
155 are men / 177 are women
64% are under 45 years of age
The median age is 37 years old
72 in Dublin, 41 in Donegal, 26 in Mayo, 25 in Cork, 23 in Kerry, and the remaining 148 cases are spread across 19 other counties.
As of 2pm today 284 COVID-19 patients are hospitalised, of which 40 are in ICU. 23 additional hospitalisations in the past 24 hours.
Dr. Tony Holohan, Chief Medical Officer, Department of Health, said; "The commitment to the spirit of the public health advice shown by people across Ireland since the onset of the COVID-19 pandemic is to be commended. This includes wearing a face mask where social distancing is difficult, in shops and on public transport."
"However, it is also vital that they are worn correctly and safely. Ensure you are fully covering both your mouth and nose with the face mask. Remember, visors do not offer the same benefits as face masks. I want to particularly highlight that it is very important that those who work in settings such as retail avoid the use of visors and instead use face masks. Face masks offer far better protection, and they should be worn by everyone who can wear them. Wearing one prevents someone who does not know they have COVID-19 from spreading it to another person.
"They are a key element of our defence against this virus, alongside staying at home and avoiding meeting people outside your household."
The COVID-19 Dashboard provides up-to-date information on the key indicators of COVID-19 in the community.
*Validation of data at the HPSC has resulted in the denotification of 18 confirmed cases. The figure of 64,855 confirmed cases reflects this.
County

Today's cases

(to midnight 06NOV2020)

14-Day incidence rate per 100,000 population

(24OCT2020 to 06NOV2020)

New Cases during last 14 days

(24OCT2020 to 06NOV2020)

Ireland

335

185.6

8,836

Donegal

41

291.5

464

Meath

10

260.5

508

Cavan

<5

231.0

176

Limerick

19

218.1

425

Cork

25

217.9

1,183

Westmeath

5

208.4

185

Sligo

5

207.5

136

Dublin

72

192.2

2,589

Louth

6

188.5

243

Carlow

<5

187.9

107

Mayo

26

183.1

239

Kerry

23

178.7

264

Roscommon

<5

176.6

114

Clare

9

172.5

205

Galway

12

171.7

443

Monaghan

<5

169.4

104

Laois

8

168.8

143

Longford

<5

168.8

69

Waterford

17

164.4

191

Kildare

6

156.4

348

Kilkenny

21

141.1

140

Tipperary

6

128.5

205

Offaly

<5

109.0

85

Wexford

6

89.5

134

Wicklow

<5

89.2

127

Leitrim

<5

28.1

9
Minks:
Nobody will be able to travel from Denmark to Ireland without being asked to quarantine for a fortnight.
The new guidance follows the outbreak of a mutated form of Covid-19 among farmed mink there -- leading to millions of the animals being culled.
Twelve people in Denmark are are known to have the new mutated strain that's jumped back to humans.
Authorities believe there may be hundreds more -- with the country's prime minister suggesting it may compromise a vaccine.
Up to now certain essential workers were exempted from the requirement to quarantine themselves after travel.
Now people like doctors, nurses, transport workers and diplomats will have to go into isolation on arrival.
It comes as the government takes further steps to bring Ireland into line with the EU's traffic light system for pandemic travel.
EU states are being broken down into regional areas and classified as red, yellow or green.
Passengers arriving from red zones must quarantine the full 14 days.
Those from orange areas don't have to if they test negative for the virus three days before travel -- and there's no restriction from green zones.
Finland and Norway are the only mainland EU states considered safe enough for the orange rating -- along with parts of southern Greece.
Colleges:
Some third level students may not set foot on campus for the remainder of the academic year.
The Irish Independent reports a number of universities have told students there will be no return to large group teaching, due to public health advice.
DCU's announced its current teaching activities will remain the same for spring, with end of year exams taking place online.
Maynooth University's advised it will not return to large group teaching on campus.
While the University of Limerick says it's also decided to continue with the current teaching model for the second half of the academic year.
Fanacht:
Gardaí carried out 132 checkpoints every day on major roads around the country since mid-October.
It's part of Operation Fanacht, which aims to help reduce the spread of COVID-19.
The Garda operation has seen a large of number of checkpoints, community patrols and visits to retail premises.
132 checkpoints were carried out on major roads and approximately 1,000 other checkpoints on secondary and minor roads per day.
There have been 13 suspected breaches of travel restrictions between 22 October and 31 October.
In the same time, there's been 1 incident where not wearing a face mask resulted in a file being sent to the DPP, that brings the total to 8 since the regulation was introduced.
Gardaí say the vast majority of retail premises have complied with restrictions, however up to the 31st of October, there's been 11 incidents where regulations have been breached.
5 people have also failed to provide the proper contact tracing details on landing forms, as part of the International Travel Regulations
Spray:
An Irish medical firm has developed a spray for reusable masks that gives nearly complete protection against Covid-19.
Tests show the technology, created by Aquila Bioscience and the Defence Forces, removes 99.99 percent of the virus, and is safe to use on sensitive areas like the eyes, nose and mouth.
Aquila, based out of NUI Galway, says it's the first time a natural, non-toxic solution has been proven to work so well
Screening:
Over 300,000 cancer screenings have been delayed by the Covid-19 crisis.
The Irish Examiner reports that BeastCheck and BowelScreen are more than 70 per cent behind 2020 targets, while CervicalCheck is 63 per cent behind.
The National Screening Service says the pause in screening back in March and reduction in capacity are both impacting on screening programmes.
It comes as the Irish Hospital Consultants Association raised concerns yesterday over capacity issues and the need to recruit more oncology consultants.
US:
Donald Trump's chief of staff Mark Meadows has tested positive for coronavirus.
The top White House aide was last seen on Wednesday morning - when Mr Trump falsely declared victory in the Presidential election.
He was not wearing a mask.
Lockdown:
A public health expert believes if we emerge from lockdown too early we could be in a third wave.
499 more people have tested positive for covid 19 in the Republic and 8 more patients with the virus have died.
There are 175 new cases in Dublin, 72 in Cork, 26 in Mayo and 21 in Meath, with the rest spread across 19 counties.
Professor Gerry Kileen from UCC says we have to keep up restrictions when level 5 ends after six weeks:
Naas:
The Irish Nurses and Midwives Organisation wants all non-essential services at Naas General Hospital stopped for at least 7 days.
It says 35 nursing staff and 10 health care assistants are unavailable to frontline rosters due to covid-19 infections in the hospital in County Kildare.
It's written to management, calling on it to advise the public of the challenges and to only attend the hospital if absolutely necessary.
Spokesperson for the INMO, Joe Hoolan says all frontline staff are to be tested for coronavirus: