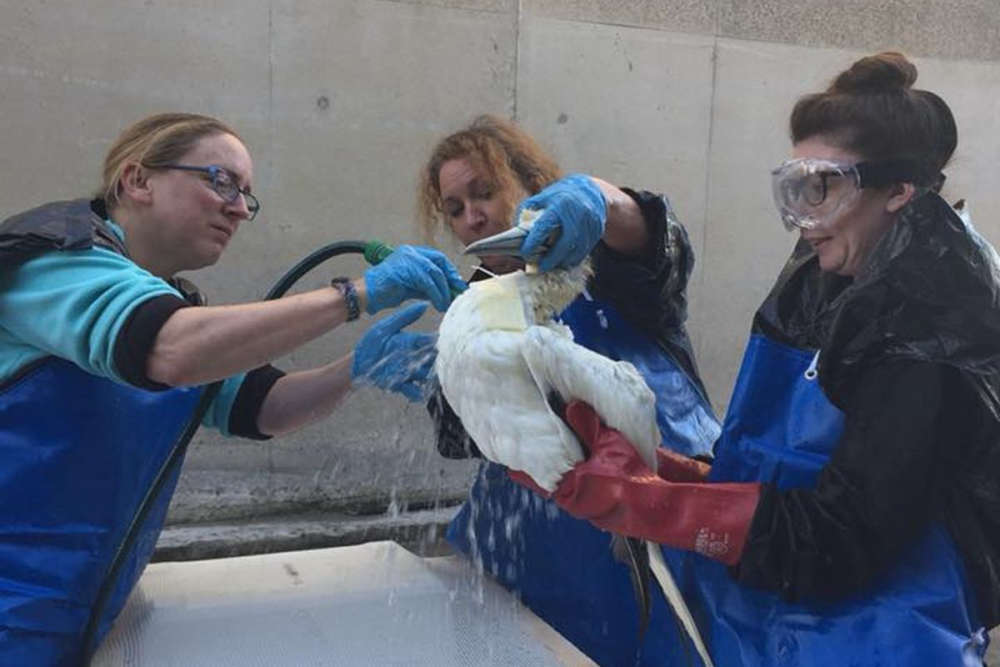 Photo credit: Facebook/Oiled Willdlife Response Network
It'll train participants in the correct procedure.
Wildlife enthusiasts in the midlands are being offered the chance to take part in a unique course aimed at helping birds impacted by oil spillages.
The one-day course is being provided by the Oiled Wildlife Response Network and will train participants in correct procedure when dealing animals caught in a spill.
The event is taking place in Athlone on May 21st and is open to anybody over the age of 18.
Pauline Beades from the Network says people often unknowingly make the situation worse: