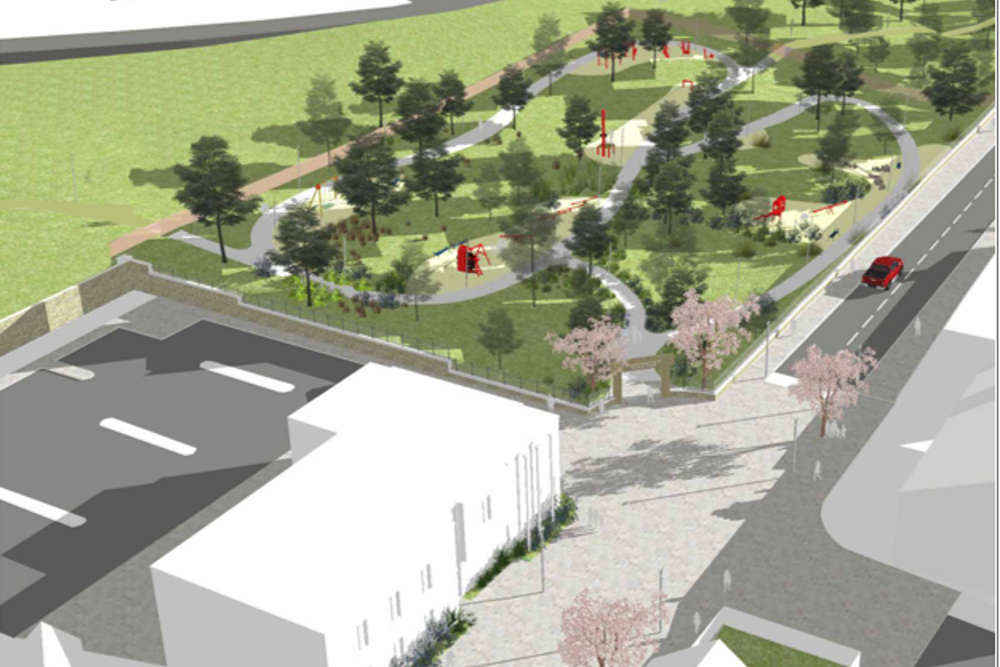 Artist sketch of proposed town park
The plans are part of the local regeneration project.
A Westmeath town is getting a new park.
The planning process of a park is underway and is set to be established next to the local library at Mullingar Road, Castlepollard.
The proposed development is part of the local regeneration project, which aims to positively enhance the area.
Also included in the project are plans to refurbish the former Market House building, located in the Town Square.
Westmeath County Council has announced the commencement of the Part 8 Statutory Public Consultation and Planning Process regarding the regeneration of the former Market House and the development of the town park.
Cooney Architects and Keys Monaghan Architects are responsible of the design of both sites.