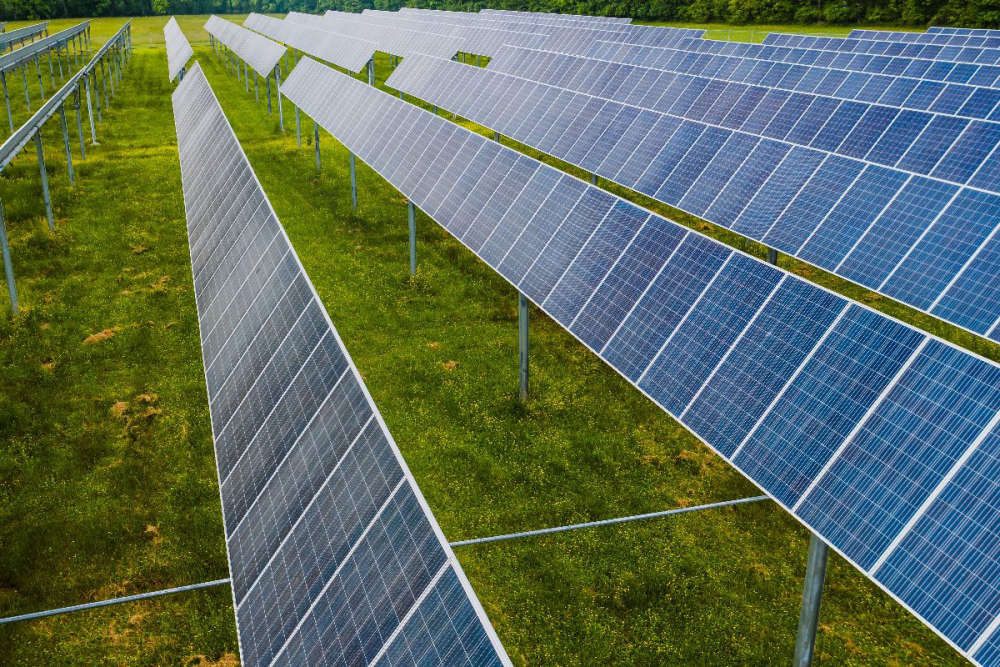 Stock image
10 year permission has been granted to build the development in the east of the county.
A new solar farm in Offaly has been given the green light.
Offaly County Council has given the go ahead for plans on a 117 hectare site just south of Edenderry.
10 year planning permission has been approved to develop 22 MV Power Stations, PV panels on metal frames and new access tracks.
The solar farm would be operational for 40 years.
13 objections were filed against the project, including from a local heritage group, with concerns around the development's proximity to homes and the impact of glare on wildlife, among others.