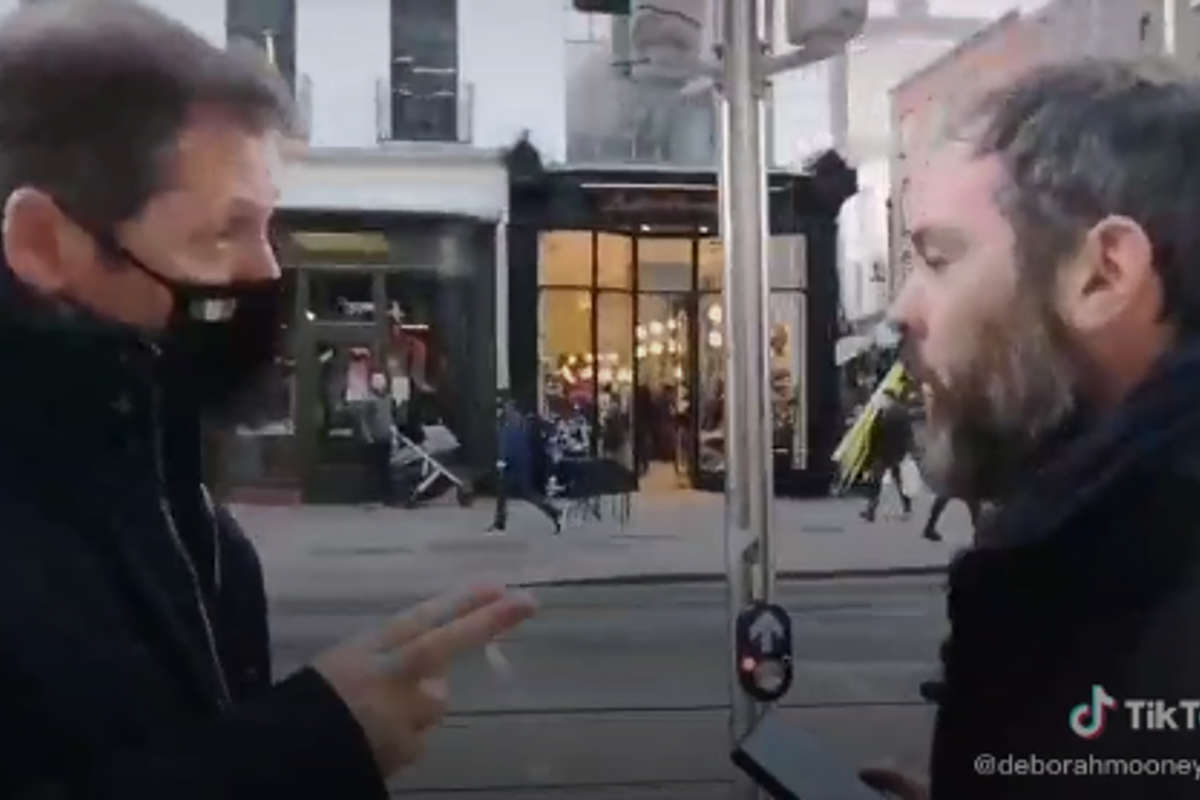 Photo credit: TikTok/@deborahmooney837
The Laois-Offaly TD was approached by a man asking questions about COVID-19.
No unmasked, unvaccinated person has a right to invade a public rep's personal space, according to Laois-Offaly TD Barry Cowen.
A video has emerged online of a member of the public questioning the Fianna Fáil deputy on the streets of Dublin about COVID-19.
It's sparked mixed reaction on public accessibility to politicians.
Deputy Cowen says he's more than happy to engage with people, but boundaries must be respected too:
He's been speaking with Will Faulkner on the Midlands Today Show: