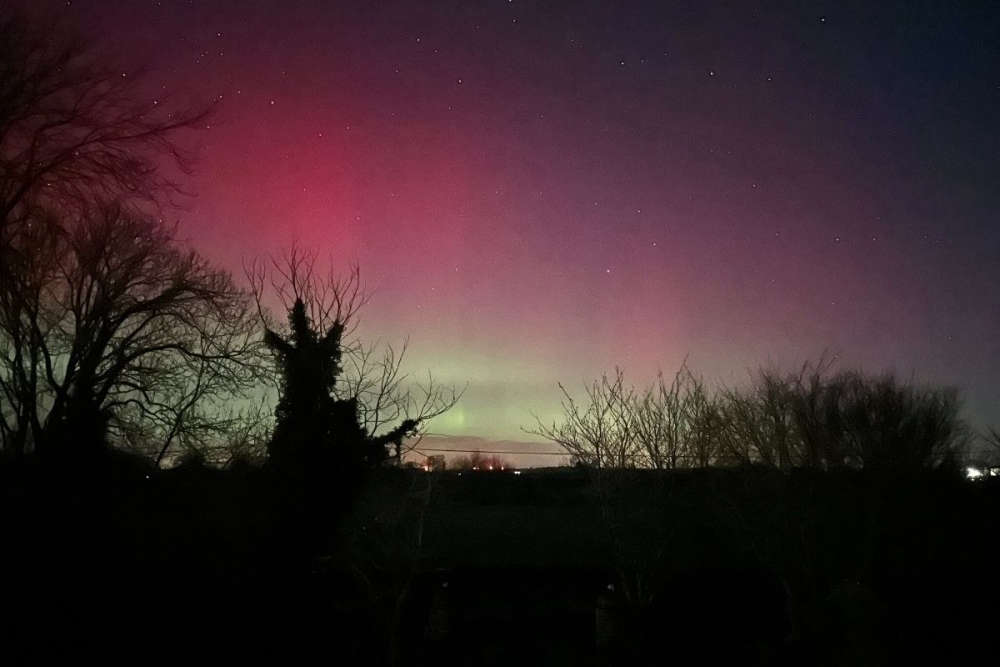 Photo Credit: Twitter @Portarlington Weather
Aurora Borealis, normally best viewed in regions close to the Arctic, was seen from across Ireland last night.
There is a chance to see the Northern Lights over Ireland again tonight.
People from across the island shared pictures of the phenomenon after it appeared last night.
Also known as Aurora Borealis, the Northern Lights are usually best viewed in regions closer to the Arctic.
Alan O'Reilly from Carlow Weather says there is another opportunity to see it over Ireland tonight, but cloud cover could spoil it for many people: