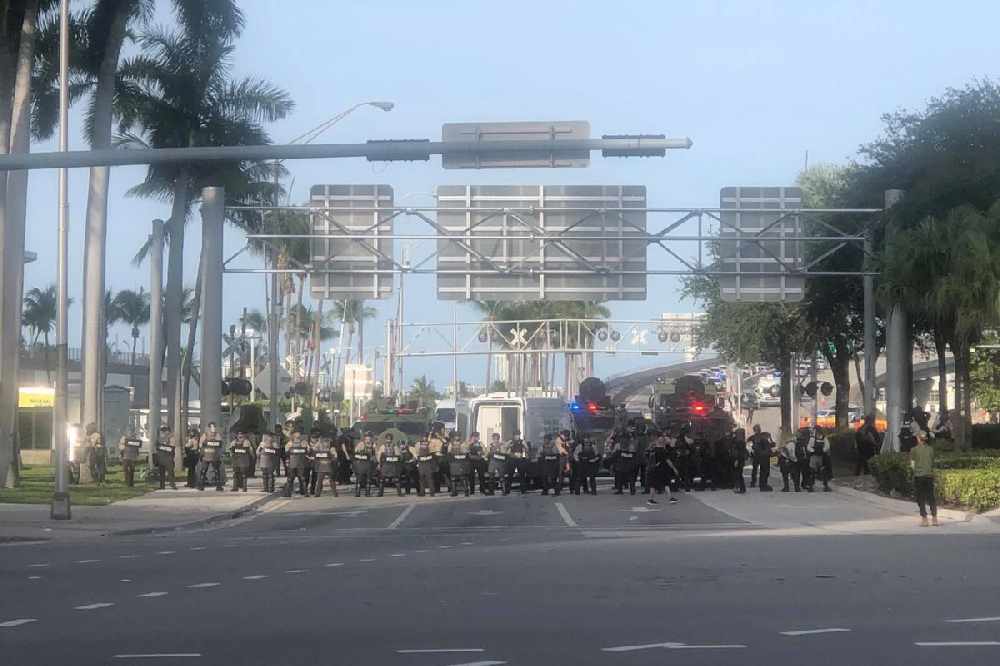 There's been unrest across the US since George Floyd's death last week.
An Offaly woman living in the US has taken to the streets as part of the Black Lives Matter protests.
Amy Shelly has been watching the demonstrations unfold, in the aftermath of the death of George Floyd in police custody, from her apartment in Miami, Florida.
The Tullamore woman and her friends felt obligated to participate over the weekend and support the cause.
She says protests have been largely peaceful, and finds the heavy police presence in the city and the nightly curfew unsettling: