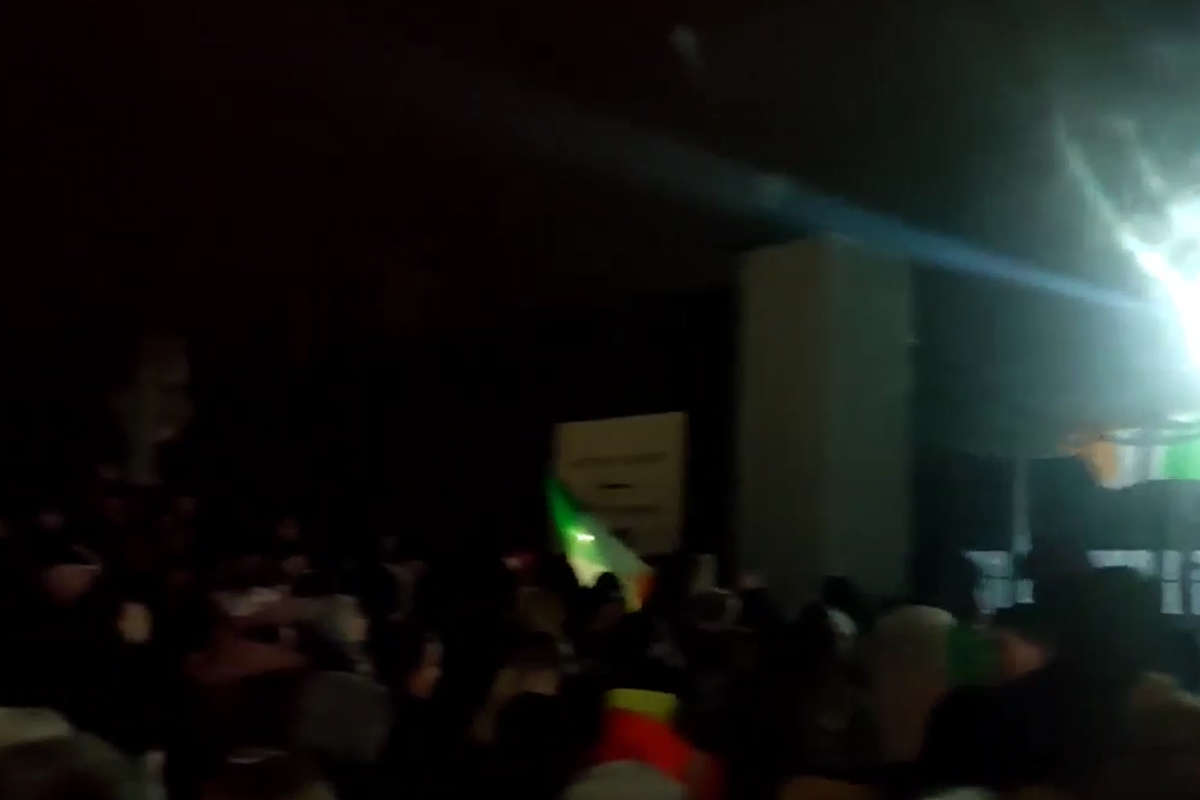 Photo Credit: Facebook @Sheila O'Byrne
The barracks will be used to house refugees for around a year, according to the Department of Integration.
Around 300 people attended a protest against housing refugees at a former midlands army barracks.
The protesters marched from Columb Barracks and through Mullingar town shortly before 7pm.
Gardaí were also present at the protest, and say it passed off without incident, and no arrests were made.
Columb Barracks Restoration and Regeneration Committee says the protest highlights the need for more consultation with the community of Mullingar.
The Department of Integration say 15 tents, which would hold up to 120 single men, are to be installed by the end of this month.
After eight weeks, they will then be replaced by Portakabins - which will cater for families only and can accommodate up to 200 people.
The site is expected to be used for around a year.
Read More: Community Engagement Over Plan For Former Midlands Barracks Must Improve