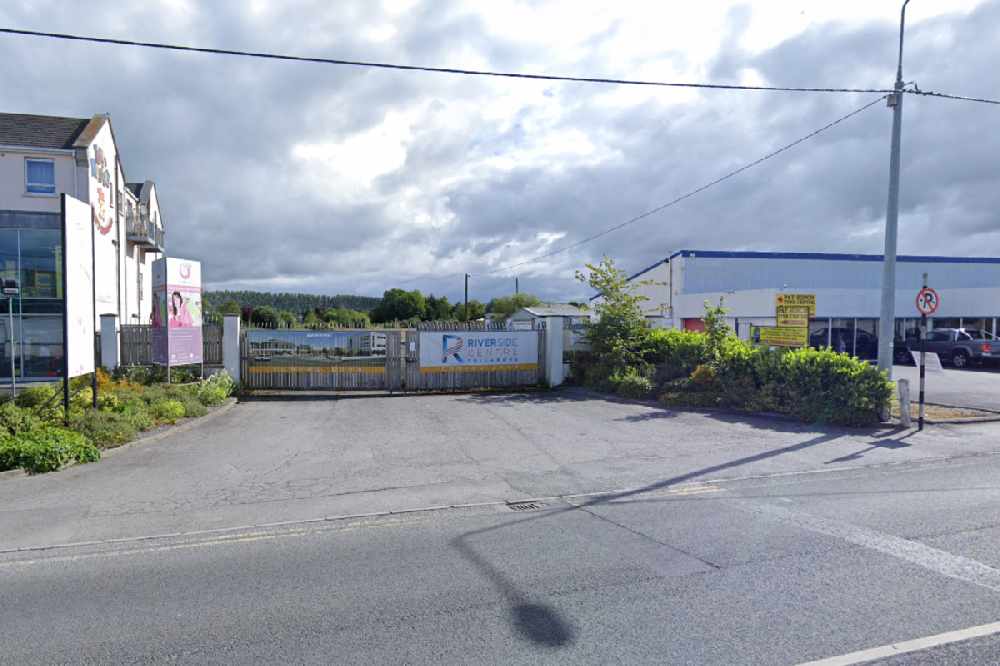 Photo credit: google.ie/maps
The development has been in the pipeline for a number of years.
Permission has been granted for a new shopping centre in Offaly.
An Bord Pleanála has given the green light for the development on Church Road in Tullamore.
It's part of an overall strategy to drive shoppers back into the town centre.
Local independent councillor Ken Smollen is looking forward inviting more retailers into Tullamore:
Statement from Grapemont Ltd who are behind the development:
"Grapemont Ltd. welcomes An Bord Pleanala's decision to grant planning permission, in its entirety, for the development of the Riverside Centre (formally Coen site) in Tullamore.

This is a great day for the town of Tullamore and will provide Tullamore with the opportunity to re-establish itself as a retail centre in the Midlands. Coming as it does as the country emerges from lockdown, it gives great hope that big name retailers will soon have a suitable location to trade from in Tullamore.
It will contribute to retaining and improving the footfall and spend in the town and contribute to an improved spend in the town for all retailers. It puts Tullamore back on the map as a centre for investment.

Obtaining this planning permission has been a long hard and at times very difficult road. I would like to thank all those who supported us along the way, and especially the people of Tullamore who through various social media platforms showed their support.

In particular we would like to thank Barry Cowen TD. who supported us in our development as well as the majority of local public representatives, and the County Council CEO Anna Marie Delaney, who approved our planning application to Offaly County Council.
They could see the economic merit of this development, its importance to the town of Tullamore, and its necessity if Tullamore is to remain attractive as a centre for investment.
The backing of the various business groups in Tullamore, including Tullamore Chamber added weight to the widespread on the ground support for this development.
It vindicates the stance taken this week by local councillors, in not limiting the retail core in Tullamore.

The retail environment has much changed since we submitted our planning application in March 2019. The pandemic has changed the face of retailing.
This will provide a big challenge to making the plans a reality. But with the continued support of the people of Tullamore we are confident in our future."