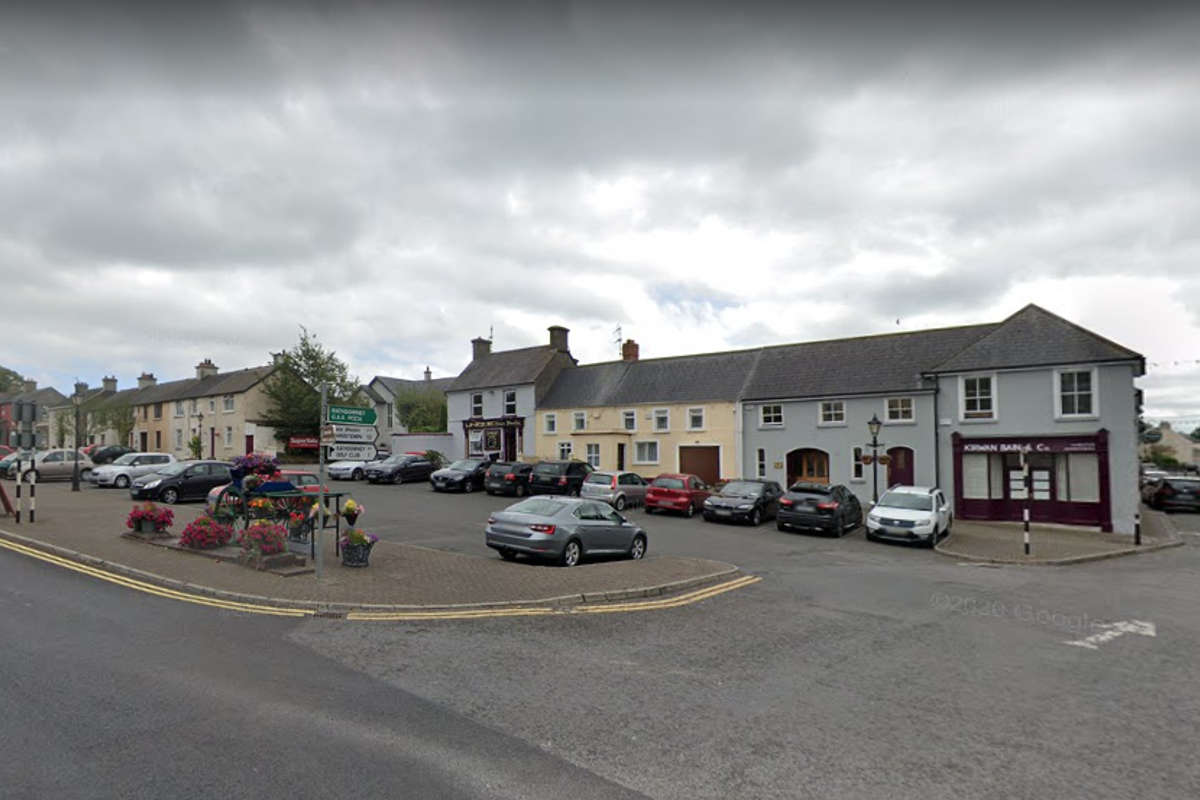 The Square, Rathdowney
They're each going to benefit to the tune of €100,000.
Three midlands towns have been selected for the government's first ever Town Centre First initiative.
Moate, Clara and Rathdowney are among the 26 towns in Ireland receiving 100,000 euro in funding to tackle dereliction and revitalise the town centres.
They were chosen based on submissions received from county councils.
Each local authority will now work closely with community groups and retailers to develop a unique masterplan for the town.
The scheme is part of the government's five-year Our Rural Future strategy, to revitalise rural Ireland.
Minister for Rural Development Heather Humphreys has been announcing the news this morning;
"Each town selected as part of this initiative will has its own strengths and each will face different challenges as it maps out its future path. No one size fits all policy will work.
"The Plans will be developed in tandem with Town Teams that are representative of the local towns and who can bring a wealth of knowledge and local expertise.
"Finally, I should stress that this is the first phase of funding for these Plans under the Town Centre First Policy and other towns will be afforded opportunities to develop such plans as we move forward."
Bernie Henry, chair of Clara Heritage Society, says they're eager to get to work:
🚨 Revitalising our Town Centres 🚨

✅ €2.6 million to develop masterplans for 26 towns

✅ Part of efforts to tackle dereliction and rejuvenate our public realms

✅ Important step towards Government's Town Centre First Policy#OurRuralFuture @DeptRCD

More details 👇 pic.twitter.com/KIOp1daGwk

— Heather Humphreys (@HHumphreysFG) December 9, 2021
A number of local TDs have also been welcoming the news.
Fianna Fáil TD for Laois-Offaly, Sean Fleming says;
"I look forward to Laois County Council working with all in Rathdowney to identify and develop their plan and the positive impact which will be of benefit to the local community, residents and businesses which will now be possible as a result of this funding...the main benefit of having this mater plan in place is that this new plan will be of great assistance in drawing down other funds from National Level to assist in the redevelopment of Rathdowney once the plan is in place."
Delighted my home county of #Offaly is included in the #TownCentresFirst funding, with €100,000 going to #Clara. It's one of only 26 towns in the first phase of planning to revitalise the town centre. @greenparty_ie pushed hard to include this policy in the #PfG. #OurRuralFuture pic.twitter.com/SuCYTeeXzh

— Pippa Hackett (@pippa_hackett) December 9, 2021
His party colleague, Longford-Westmeath TD Robert Troy says it's a clear sign of the government's commitment to Moate;
"Moate has always been a vibrant town with great traditions, we want to ensure this vibrancy can be grown and that every opportunity is given to allow Moate to develop in a sustainable way into the future.
"There is so much that the town already has to offer and with the right plan in place we can ensure that Moate is perfectly placed to develop as a destination town in the Midlands where families can work locally and enjoy all of the leisure and recreational activities which the town, and surrounding areas already has to offer."
Good news to assist in regenerating Main St Rathdowney through a Town Centre First Plan. pic.twitter.com/cRiaoLFNmI

— Charlie Flanagan (@CharlieFlanagan) December 9, 2021
Fine Gael rep for Longford-Westmeath, Peter Burke also added that's he's looking forward to working with local stakeholders in Moate to develop the plan;
"One of the criteria is that towns must have less than 10,000 population and due to its central location in the county and busy town centre, it's a great choice.
"I have been working with Councillor Tom Farrell in this area and he has supported the proposal of Moate as a pilot town with Westmeath County Council.
"We have seen Moate go from strength to strength in recent years, with the investment into Dún na Sí, Moate Action Group, there has been a town enhancement scheme.
"While the bank closing has been tough on the community, I am hopeful this announcement can breathe new life into the town and get more shops and businesses in situ on Main Street which will help both the community and the traders."