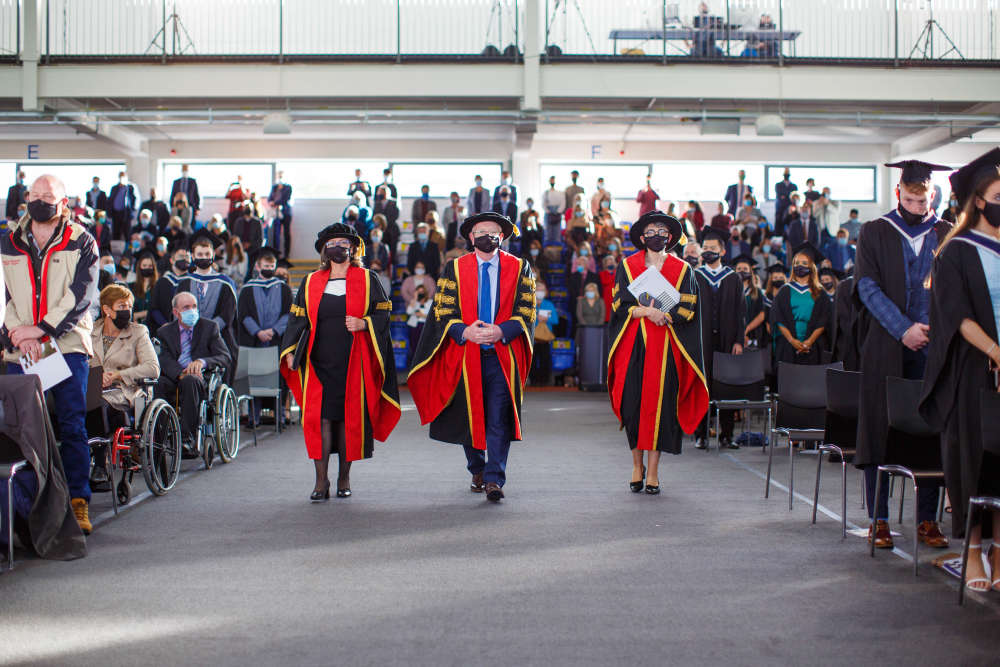 Minister Simon Harris says he wants colleges to be inclusive and welcoming.
The Technological University of the Shannon is set to benefit from a new €2.9 million government grant.
The money will be invested in upgrading old buildings to make them more energy efficient and to help students access laptops and other essential equipment.
It's from a pool of €40 million for colleges around the country.
The new South East Technological University, which incorporates the former IT Carlow, is receiving €3.5 million.
A total of €20 million is going to the new TU sector, with the remaining €20 million for the the existing universities and colleges.
Higher Education Minister Simon Harris says he wants colleges to be inclusive and welcoming: