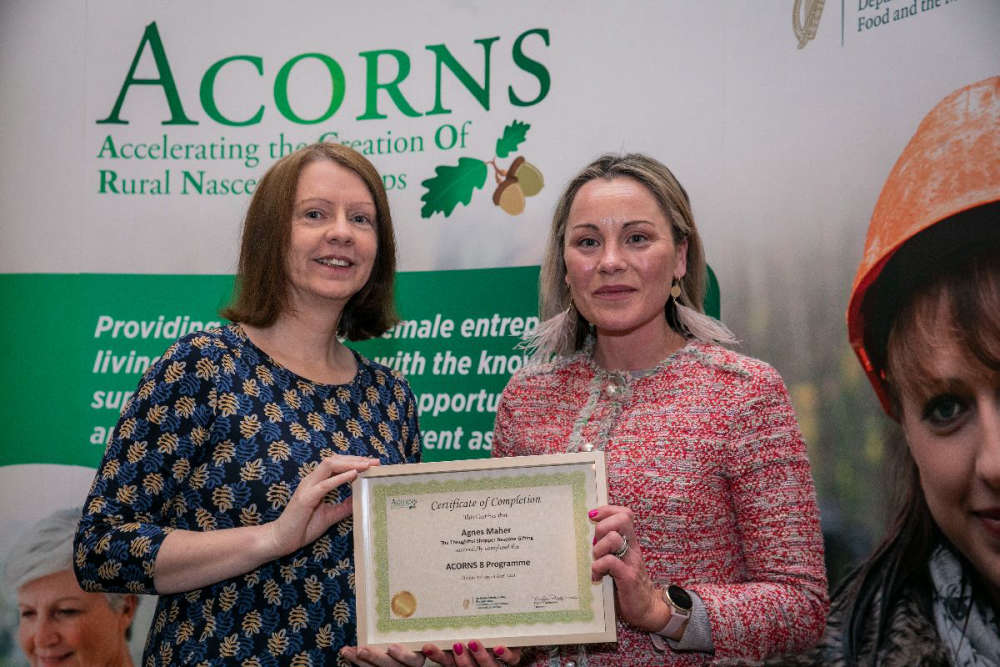 It's a development initiative for early-stage female entrepreneurs.
Female entrepreneurs across the midlands are encouraging others to apply for the ACORNS.
ACORNS is a free development initiative to support women in the early stages of entrepreneurship, living in rural Ireland.
100% of participants of the 8th cycle of ACORNS say that they would recommend the programme to others.
These participants also watcher as their combined turnover increased from €1.9m to €3.6m in the six months to April 2023.
There are 50 available spaces in ACORNS 9, which will run from October until April next year.
Registration is available on their website here.
Past participant from Offaly, Anne Marie Feighery of Feighery's Farm says: "ACORNS has been a truly rewarding experience for me on my entrepreneurial journey to date. To meet such a group of supportive, focused, and positive women was truly inspiring and incredibly motivating, alongside the wealth of knowledge and vast experience offered up by our Lead Entrepreneur. I am very proud to be a member of the ACORNS Community and very grateful for the continuing support."