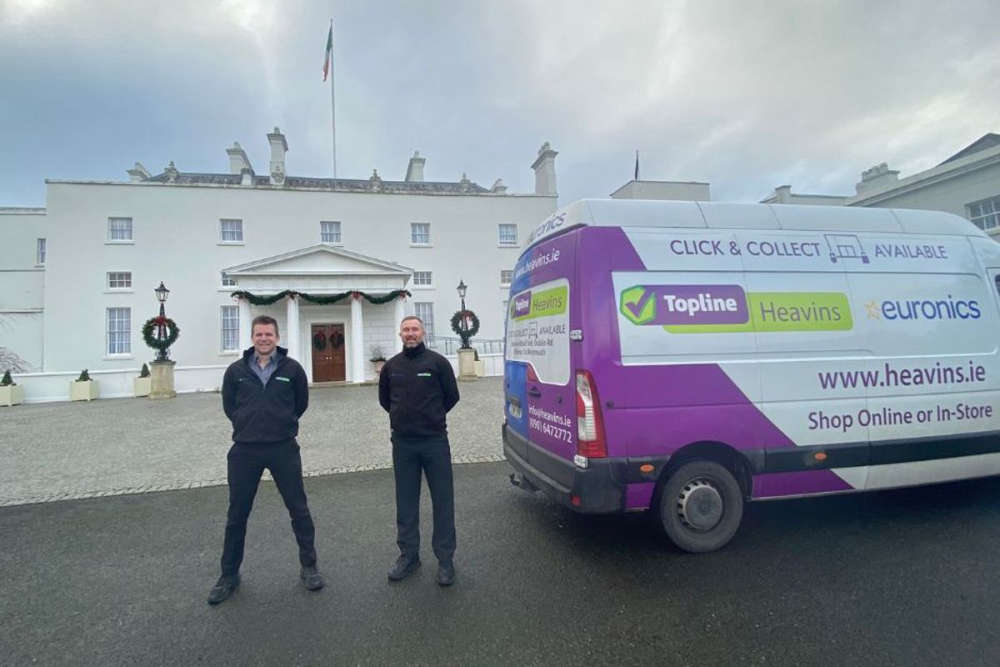 The Athlone business is thanking the President for his trust in them.
A midlands company says it was extremely proud to receive an order from the President of Ireland.
Paul & Derek Heavin, from Topline Heavins and Euronics in Athlone, made the trip to the Áras an Uachtaráin on Tuesday to deliver the item.
They say it's a day that will go down in history for them and are thanking Michael D. Higgins for trusting them.
Paul Heavin says unfortunately he can't disclose what item the President Higgins ordered: