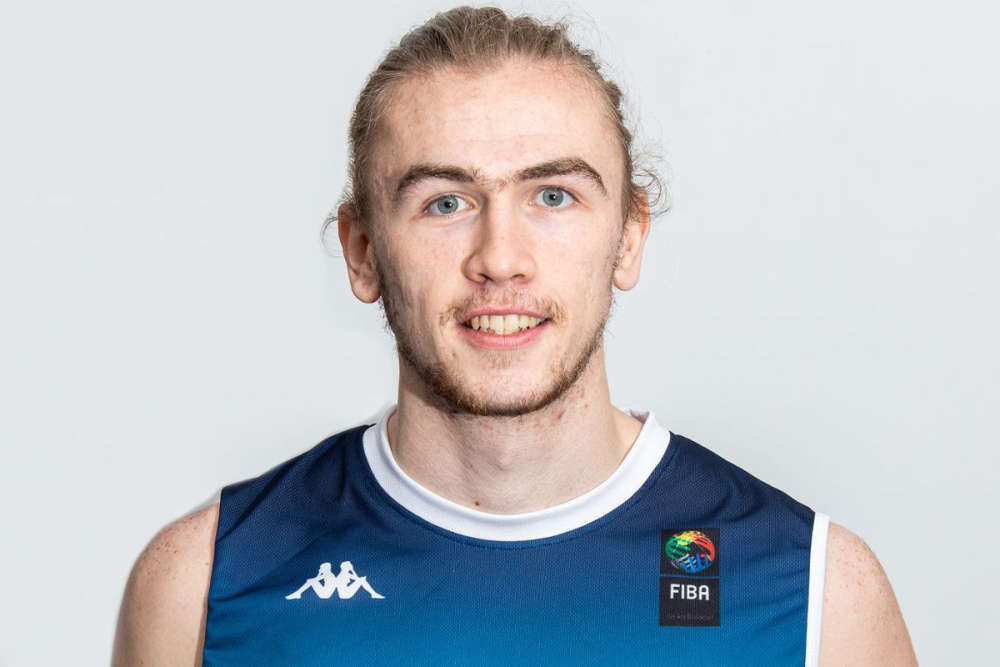 The Mountmellick man is set for extended time on court this evening.
Former Portlaoise Panther James Gormley is primed to see plenty of minutes this evening as Ireland take on Cyprus in the FIBA EuroBasket 2025 Pre-Qualifiers Round 1 game with Cyprus, which tips off at 5pm in Nicosia.
It's Mark Keenan's first chance to put the players through their paces since the European Championship for Small Countries and comes ahead of a meeting with Austria in the National Basketball Arena on Sunday.
The Mountmelick born centre is currently playing with Baloncestro Aguimes who are based in Las Palmas on the island of Gran Canaria.
The 22-year-old spent his formative years with the Panthers and can expect extended minutes this evening.
We're here to win" – that's the message from Ireland head coach Mark Keenan.
"Right now, it's all about the first game, it's all about Cyprus. It's one game at a time, we're all focused now on can we get a good positive start. And I don't mean positive in the sense of competing, we're here to win on Thursday night. We'll be disappointed if we don't put up a good performance and come away with a win", Keenan said.
"It has to be a really positive step going back up to this level you on the back of our success in the summer (in the European Championship for Small Countries). It is a big step up, but I think we warrant being here, from the performances and the results that we brought during the summer. It's great to be back at this high level, and Cyprus is a good place to start."
UCC Demons player Kyle Hosford says he's "very proud and honoured" to captain the side, having been chosen for the role following the international retirement of Jason Killeen.
"We're coming off a high, this is our first time being together since that tournament (European Championship for Small Countries). We came in, spirits are high, practice has been good, so we're looking forward to the game. Confidence just builds as you come on, but we know that this level of competition is a lot harder, so we're focused in on that, we're not coming in relaxed thinking we're going to win every game."
Hosford thinks that the team will need to be at their best to be competitive in FIBA EuroBasket.
"It's massive, it's the biggest opportunity. It's the best tournament in Europe. We've come in, we know exactly what we're up against, they'll be a team of 12 pros, well drilled, well coached, full fitness and full intensity. So we know what we have to bring, and it's one through twelve, it's not the starting five, it's not the best fellas coming in, it's the whole team."
You can watch him in action here.