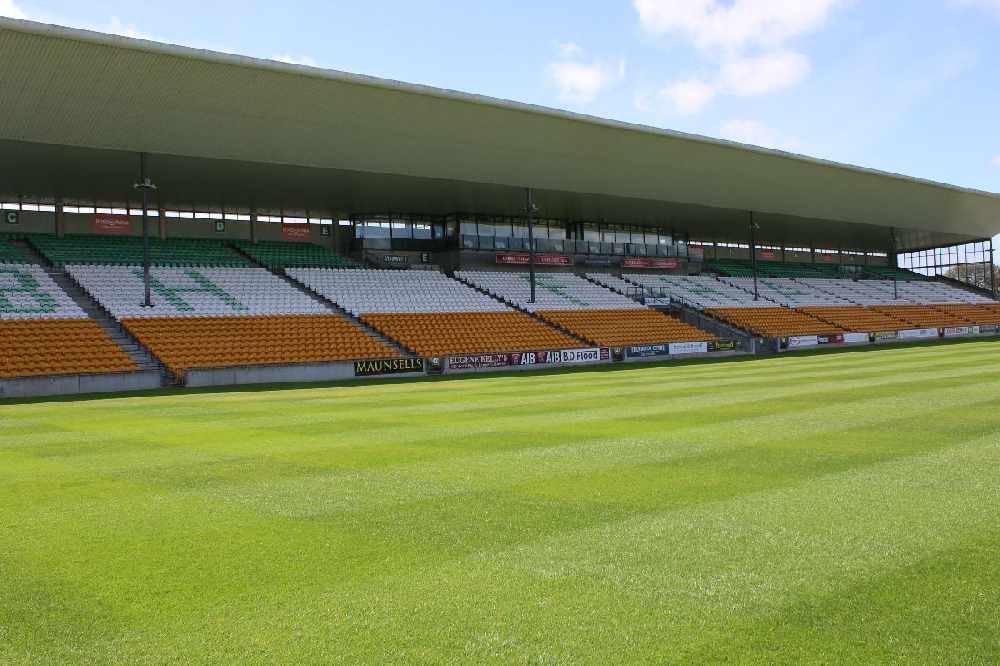 Tickets were like gold-dust when going on sale this week.
Offaly will take the field in Croke Park tomorrow knowing that a return to Division Two of the Allianz Football League for the first time since 2006 is secure.
The shackles are off John Maughan's men as they attempt to avenge a two point defeat to Derry in the league last season.
It's been a story resilience and bench scoring at crucial times for Offaly so far this season.
A blend of youth and experience has brought strong starts in each game but also the expert use of the bench by the Mayo maestro has given a timely boost of 1-9 combined against Wicklow, Fermanagh and Limerick.
There's been fifteen scorers in the league campaign so far, Cian Farrell being chief among them with 1-13 despite beginning the year on the bench and being black carded against Wicklow.
Bernard Allen has chipped in with 0-10 and the third highest scorer is Anton Sullivan in his thirteenth year with 0-9.
Here's the other twelve who have troubled the scoreboard:
Niall McNamee 0-6; Paddy Dunican/Ruiari McNamee 0-5; Joe Maher 0-4; Mark Abbott/Colm Doyle 1-0; Shane Horan 0-3; Bill Carroll 0-2; Niall Darby/David Dempsey/Eoin Carroll/Jordan Hayes 0-1.
Results:
Wicklow 1-10 Offaly 1-14
Offaly 0-16 Limerick 1-11
Offaly 1-17 Tipperary 1-12
Offaly 1-14 Fermanagh 0-12
There's been a palpable sense of excitement across the county as they GAA confirmed 2,400 spectators would be able to attend the Division Three final against Derry this weekend.
We managed to catch up with a few of those lucky enough to have a golden ticket.
First of all our Sports Editor Robbie Fahy spoke with Colm Kelly of Clara GAA Club:
Next up we got in touch with a few of the followers of Midlands103 Sport's Facebook page who will be travelling to the capital tomorrow in hope of seeing Offaly lift a trophy.
David Malone from Rhode had this to say:
How excited were you to get the tickets?
Was very excited to get the tickets, it reminded me of going to Croke Park back in 97 when the team were in a good place, hopefully this team can start to compete at a higher level going forward.
I got the tickets on ticketmaster website which everyone is giving out about wasn't handy.
What does it mean to have Offaly back in Croke Park and back playing so well?
Its great to have Offaly playing so well again in both codes and coming through that division rather easily.
We have been looking at them struggling through division 4 and now 3 for too long. It hasnt help to progress the team. They need to be playing the better teams to learn and move forward.
Any traditions you're bring back for the trip up to Croker?
No traditions really I used to always park in Clonliffe College when I had Hogan stand tickets and then Mountjoy Square when in the Cusack Stand. I'm not sure now its been a while since all that used to happen.
Offaly have played Derry on just six previous occasions in the NFL (only Kilkenny (five) have been Offaly's opposition fewer times).
Programmes from four of those six, one of which was played in Birr. pic.twitter.com/uBZr3GZbQh

— Plain of the Herbs (@Plainofherbs) June 17, 2021
Next up was PJ Molloy from Tullamore:
How excited were you to get the tickets?
I was so excited I had been trying on Tuesday evening to get some online. I didn't succeed and then a friend of mine sent me on two tickets and I am so thankful to her.
What does it mean to have Offaly back in Croke Park and back playing so well?
Having Offaly back in Croke Park for a final is amazing. The lads have put in Savage work to get promoted and they're playing so well.
Any traditions you're bring back for the trip up to Croker?
We'll I always like a few pre-match pints before and after the game so I'm hoping we can get a few pints beforehand and then please God if we win we will celebrate in right style.
A tradition of mine also would be too sing a bar or two of the offaly rover the night before the game and then win lose or draw i'll sing it again.
If you know of people heading to the game or are going yourself, we would love to hear from you and get your thoughts too.
Also get in touch with us via Midlands103 Sport on Facebook with your images of the big day.