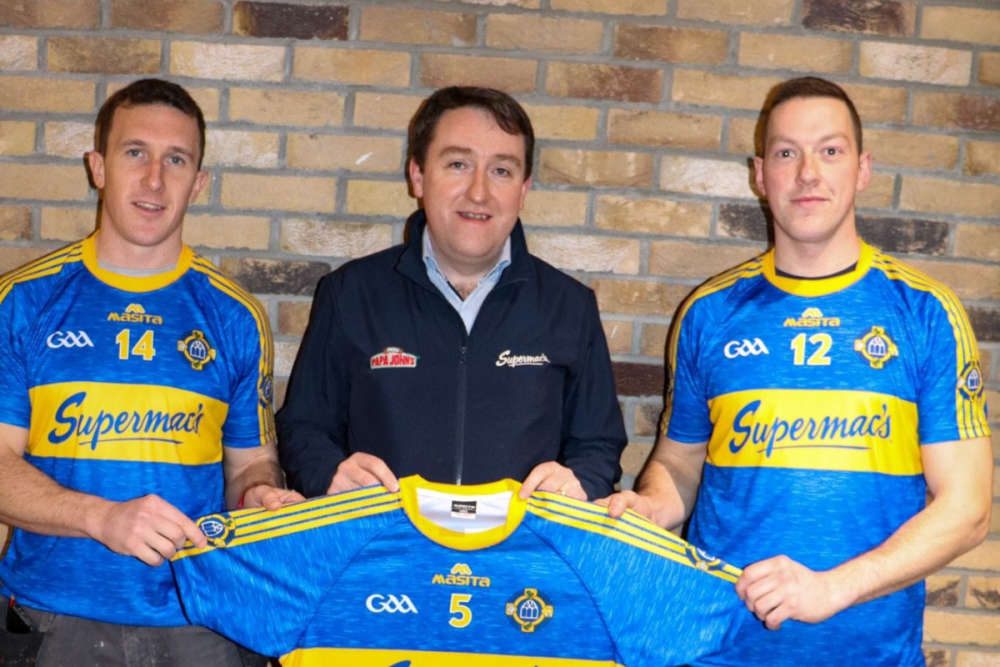 Clough/Ballacolla could double their win total in provincial hurling in as many weeks.
Life moves fast.
Fresh from their first ever win in the Leinster Club Hurling Championship, Clough-Ballacolla face their stiffest test to date against Kilmacud Crokes.
If we're being brutally honest, the Raperees team who turned up at O'Moore Park a couple of weeks ago are miles off the Dublin champions taking the field tomorrow evening, but this is the level which Clough-Ballacolla are aspiring to compete at on a regular basis and for Laois hurling in the general sense, it's important that they give a strong account of themselves.
They have plenty of talent and tactical nouse in that panel and shouldn't be put off by the drubbing their opponents dished out to Raharney in the previous round, as the Westmeath champions will freely admit they were well under par on the day.
That being said, the dual Dublin county champions will bring the backing and preparation of an inter-county set up to the table and will have no doubt left no stone unturned in learning about the Laois club.
One thing for certain is that that Declan Laffan's defensive plan will need to be up to scratch to deal with the threat of Ronan Hayes, who was a thorn in the side of Raharney throughout that contest.
On a positive front, there's no doubting the quality of the forward line of the Laois champions. Stephen Bergin, Robbie Phelan and in particular Stephen 'Picky' Maher have been in sensational form in front of goal in the last two months and will need to be in the same vein of form again tomorrow evening.
It's one of those games which you feel everything will need to drop right for Clough-Ballacolla if they're to slay Goliath as it were, but who is to say that won't happen?
Ahead of the contest, Picky Maher gave us his thoughts on that elusive first win in Leinster and how much it means to everyone on the panel:
It was brilliant celebrations in fairness and kind of more so released than anything else.
I suppose we had tried a few times now to get that win in Leinster and it hadn't really come, so then we put a big emphasis on the Rapperees game and thankfully, we got the win. I was kind of just more so relief than anything else.
It definitely does mean that it means that little bit more, I suppose because these are the lads you would have grown up with and the ones you would have looked up to over the years. The older fellas, the likes of Willie Hyland of Mick Mc that you would have looked up to.
It's great to be playing alongside them and I know how much it means for them to get a win in Leinster.
For the club alone it's huge to have the monkey off the back.
Kilmacud Crokes are very much a coming team of provincial hurling and Maher has been impressed from what he has managed to see of them in 2021:
I saw the majority of the Dublin County final and Kilmacud looked very good. We see then the last day the big score they put up against Raharney, they're obviously a serious team and they'll be very hard to beat.
It's not going to be an easy task but it's one we will definitely relish and give a fair rattle to try our best to beat them and try make it to a Leinster Final. It'd be a huge achievement for the club, but we know the task we have against us.
They'll be red hot favourites but that means all the pressure will be on them.
It's home advantage for the Laois champions and Maher says that could make all the difference for them:
To have the game in Portlaoise makes a huge difference. It'd be hard going up to Parnell Park or wherever in Dublin to try and beat them so it's brilliant having it in O' Moore Park and you have the crowd behind us and hopefully the Laois crowd will come out and support it as well.
Look, every little helps.
It could be worth and extra two or three points to us come Saturday. It's brilliant to be facing into a Leinster semi-final with Clough-Ballacolla.