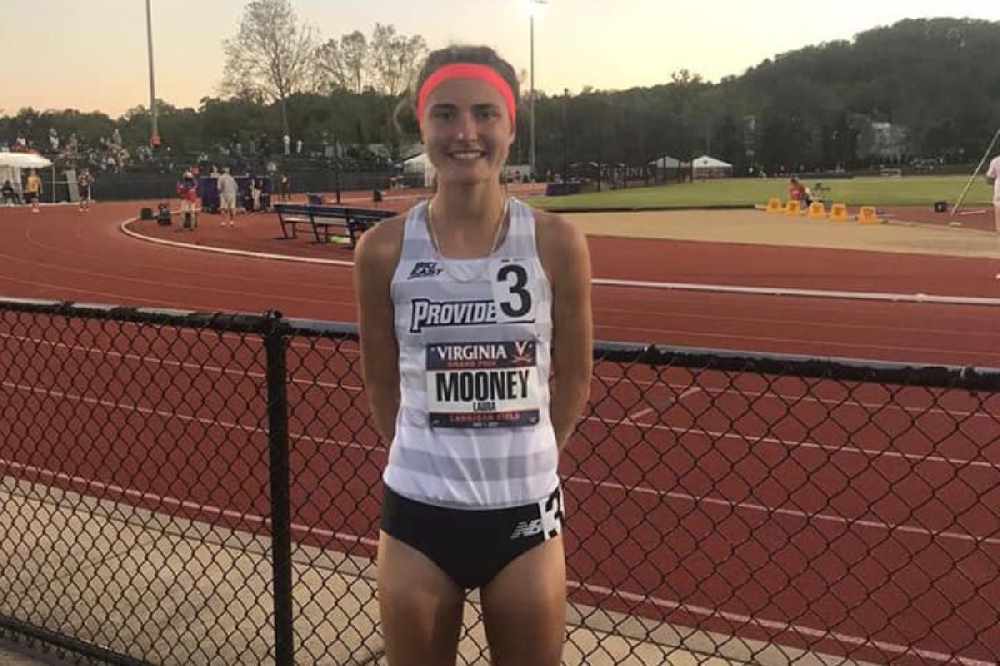 Photo Credit: TullamoreHarriers Facebook
Laura Mooney is now the 2nd fastest U-20 at 5,000m in Europe.
Former Tullamore Harrier Laura Mooney is shattering records in her fist season in the United States.
The 18 year-old left Ireland to pursue her career with Providence College in Rhode Island, under the tutelage of Irishman Ray Treacy this year.
In her first race of 2021 she finished fifth in an Irish record of 16.19:43, improving on the previous U20 5,000m record by 0.37 of a second.
That mark was set Sarah Collins in 2013.
More remarkably it shows an improvement of almost 47 seconds from Mooney's previous PB, which the Cappincur native ran last August.
In doing so Mooney has achieved the qualification standard at the distance for both the European and World U-20 Championships due to be held in the next 12 months.
Only one Spanish runner has achieved a faster time so far in 2021.
Speaking afterwards Laura said:
"Training has been going really well since I got to Providence and my coach Ray Treacy is really good at getting the best out of his athletes. I know that he has had huge success getting athletes to Olympics, World Championships and the World Cross Country. This helps me trust his training and race plans and you can see the result of that in my run today. I'd also like to thank everyone back in Tullamore for all the support. Tullamore Harriers is a great club.
The facilities maintained by the clubs management committee are first class and I'm very grateful to the group of coaches who worked with me from 8 to 18."