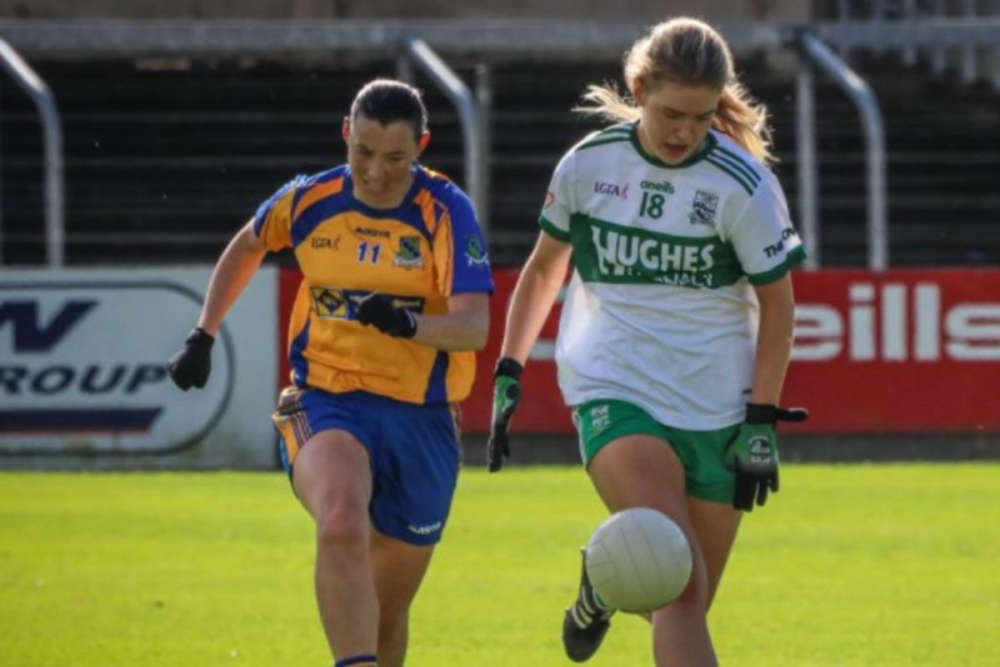 They play Foxrock/Cabinteely this evening.
The delayed 2020 Leinster Ladies Senior Club Final takes place tonight.
Stephen Duff's Portlaoise meet Foxrock/Cabinteely of Dublin in Kinnegad for a 7pm throw-in.
It was postponed last October following the national lockdown.
The Laois club reached the final by beating Naomh Ciaran of Offaly in a tight encounter in the last four, eventually running out winners by a goal (3-5 to 2-5) on a miserable afternoon weather-wise.
🏆2020 Leinster Senior Club Final

🗓Wed 8th Sept at 7pm
🏐 @OFFICIALFoxCab v @PortlaoiseGAA
🏟@CoralstownC

📺Live Stream on our Facebook Page
🖇 https://t.co/Cse8FMyJ2u

Preview 👇🏻
🖇 https://t.co/XZBXCFZrEV@dublinladiesg @LaoisLadies #LeinsterClub #Finals pic.twitter.com/vrxnKtJfDT

— LLG Football (@LeinsterLGFA) September 7, 2021
Foxrock/Cabinteely received a walkover in their semi-final tie due to a covid outbreak in their opponents panel.
The Dublin champions are looking to take home their sixth provincial crown in a row.
Speaking ahead of the contest, Portlaoise manager Stephen Duff said:
'It's a completely different set of circumstances. If it had of been played ten months ago, it would have been an awful lot easier.
We've had to start our year and play the year as we normally would. We were lucky enough to win our first division one league title in August without our county players.
With the county going well, they weren't with us until three weeks ago but look they came back into the fold and brought a lot of energy.
We're really excited, we've got everyone that we need back and the panel is at its strongest . Tonight will be a massive challenge.'
On the challenge of dethroning such consistent champions:
'We've experience of doing that after taking out Sarsfields going for their eight ion a row.
We cant control what Foxrock do, all we can do is look after ourselves and stick to our game plan.
We are lucky that we have the first round of our championship this weekend in Laois against St Brigids. This is great preparation for that.
You won't get much better prep than playing Foxrock/Cabinteely so we're going out to be the best that we can be, take that form into Laois and hopefully we come out of tonight with a trophy and a few medals.'
And on the bounce factor from Laois Ladies going well:
I think it works both ways. They were bitterly disappointed in losing that semi-final (All-Ireland v Wexford) and needed the lift of us going well after winning the league.
But then as they settled in with their fitness levels and skill levels, they've probably dragged the rest of the panel to a new level as they would have been peaking much earlier than us.
Obviously as well the girls are excited to see their mates that they haven't seen too much of over the last few months, who have been doing so well so it had an effect on everybody.
I think we benefitted and they benefitted from it.'
The game itself is being streamed live on the Leinster Ladies Facebook page, which you can find here.