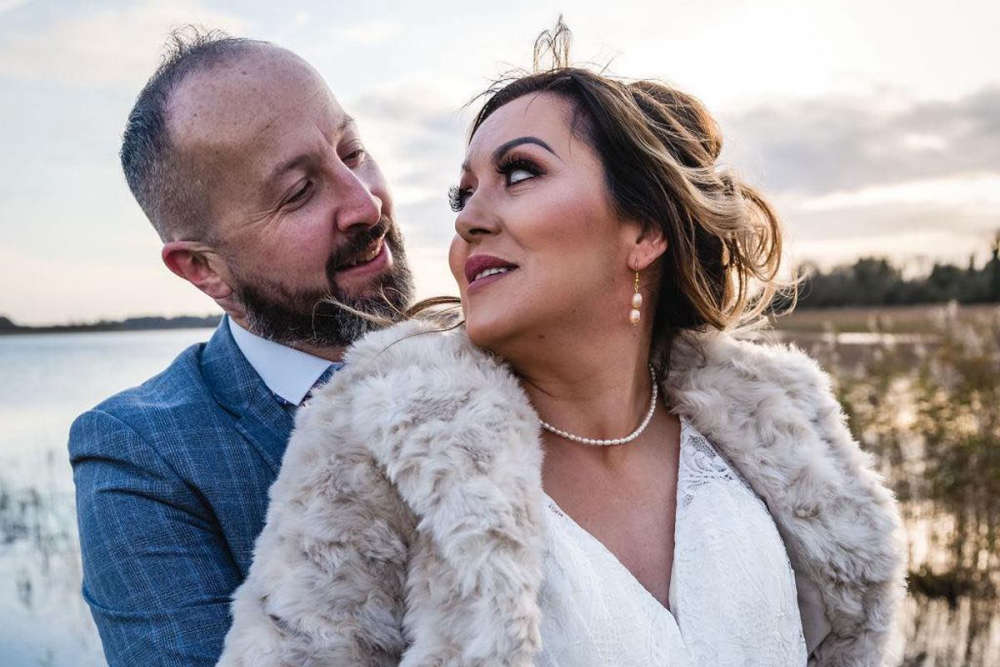 Laura and her husband, Alan
Laura and Alan Hughes postponed their wedding four times before finally getting a date.
A couple in the midlands finally got married after four delays due to Covid.
Laois newlyweds Laura and Alan Hughes were set to be married on October 28th, but pandemic guidelines surrounding weddings meant Laura didn't walk down the aisle until May 6th, with a smaller crowd than they initially anticipated.
The reception took place in November of this year, with Laura being 31 weeks pregnant with the couple's second child. The pregnancy forced Laura to get a second dress.
Bride Laura Hughes says it was all worth it for one reason: