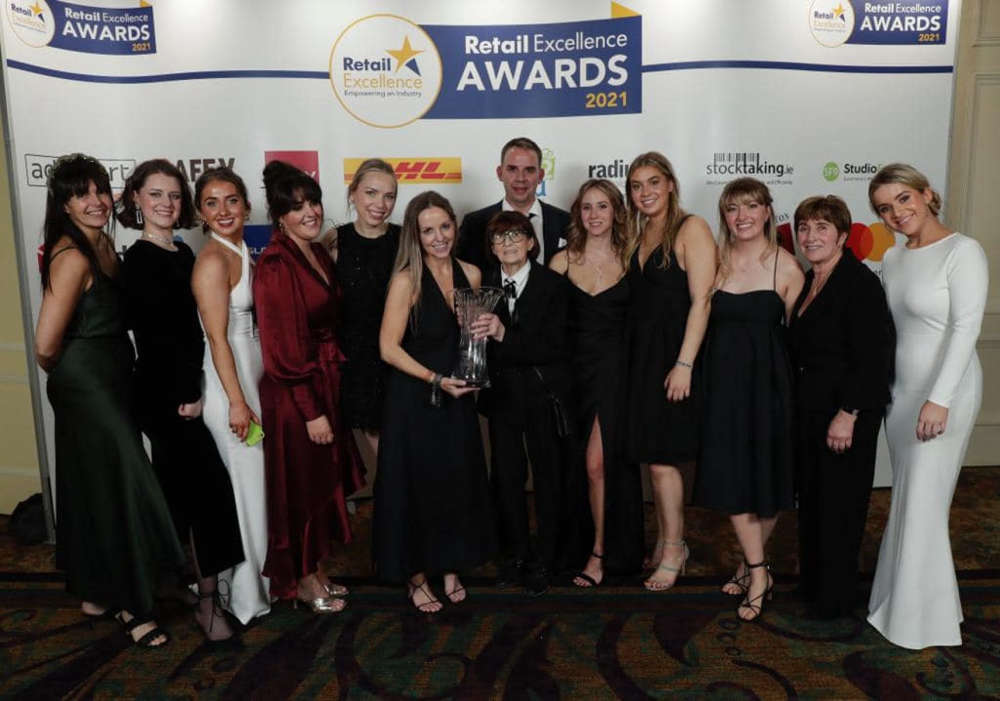 The owner says it's an honour after such a difficult year for business.
A midlands fashion boutique has been named the National Retail Store of The Year.
Fabiani, a luxury womenwear shop in Longford, was awarded the prize at the Retail Excellence awards.
The ceremony was held to recognise excellence in the retail industry, as voted for by the sector's largest representative body.
Louise Brennan says, "this has been a really tough year for everyone involved in retail so for us to be named National Store of the Year is such a wonderful honour for all the team here. We put our heart and soul into the business and are trying to create something of real value here in Longford. It is amazing to get this recognition and it will inspire us to even greater heights in the coming months."
She has been speaking to Midlands 103's Ronan Berry on Taking Care of Business: