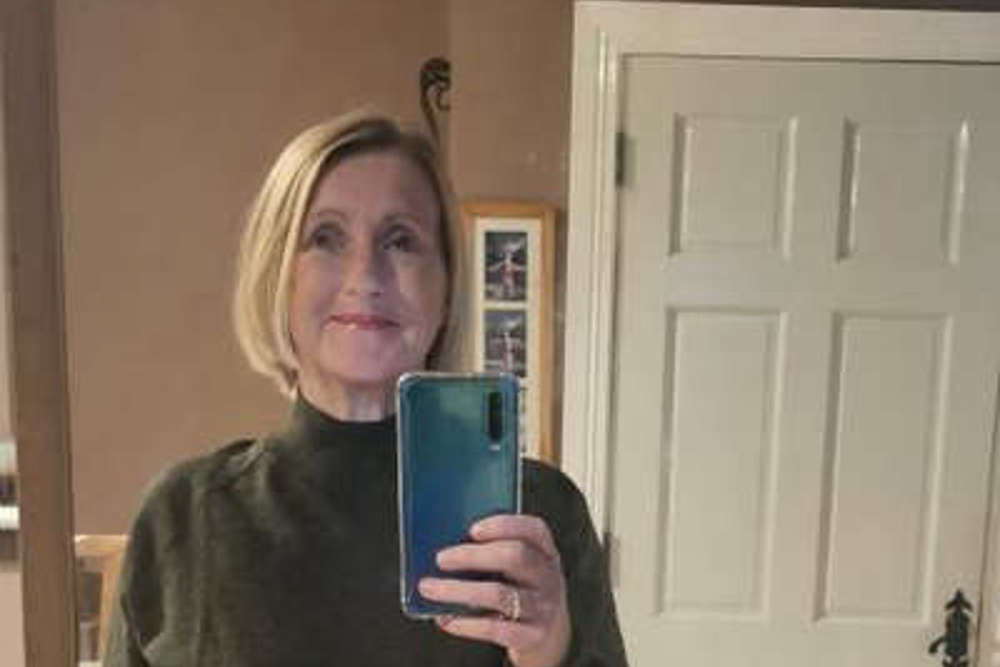 Photo credit: @BarbaraMSmyth
A midlands mum is sharing her experience of having alopecia. 
A midlands woman says she was initially embarrassed by her alopecia.
Barbara Smyth has been sharing her story after Will Smith struck Chris Rock over comments about his wife's alopecia at this year's Oscars.
The Longford mum shaved her head in 2016.
She believes the Hollywood actor let himself down by not expressing his love for Jada Pinkett Smith's battle.
Ms. Smyth has been speaking with Will Faulkner on "Midlands Today" and says she felt naked because she didn't have hair:
.
I'm hearing all this Will Smith stuff, I had to shave on June 1st 2016. My hair was gone for 3 years. I would have preferred if Smith, took the mic expressed his love for his wife's battle with this condition. And then simply said shame on you Chris Rock. IT IS TRAUMATISING. pic.twitter.com/d2eNtukTJ8

— Barbara Smyth (@BarbaraMSmyth) March 28, 2022