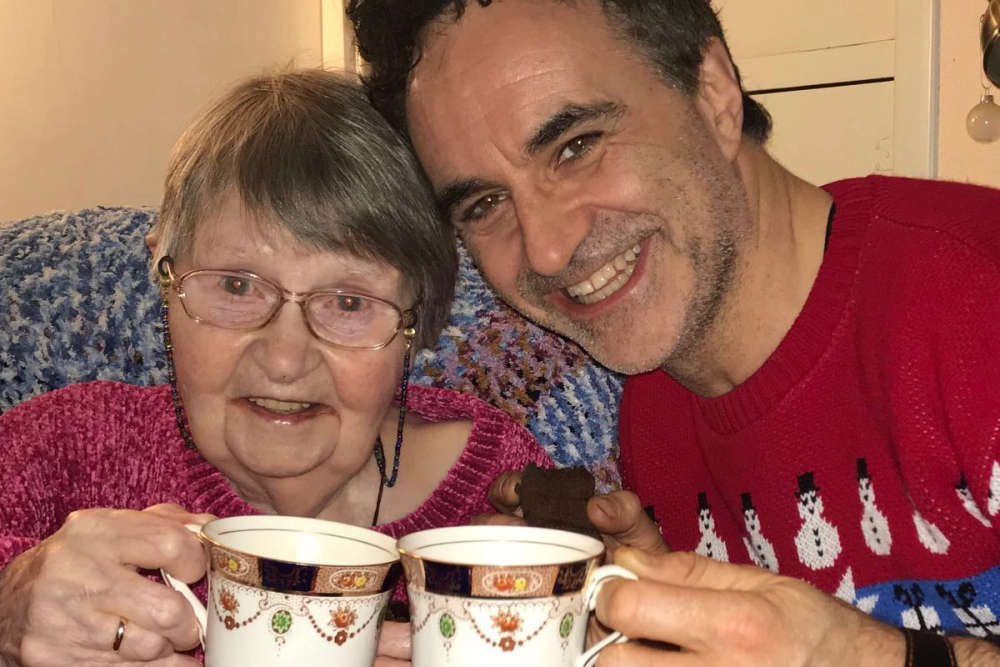 Rita passed away last Wednesday.
The Supervet has been paying tribute to his Laois mammy.
Noel Fitzpatrick's mum Rita passed away last Wednesday. .
The TV star says "I loved my mammy beyond words. She believed in me when nobody else did and encouraged me late at night with my studies when I felt all alone."
In a post on social media, he described how he felt alone over the past few days but got comfort from the memory of the most wonderful time he had with his mother last Christmas day.
He says "she held my hand and whispered that she would always be inside me. I would never be alone. I asked her if she had 'her bags packed ready to go' and she told me… 'Sure Noel, where I'm going nobody needs any baggage at all….. In fact, you're better off without it."
He says she was a woman who never needed 'anything' – because in her serenity and her faith, she already had 'everything'.
Rita is also being described as someone who was never one for 'grand' gestures and nor would she want a fuss now.
The Ballyfin man says "It was 'never about her' – but rather about 'what she could do for you'. She elevated everyone with her kindness, compassion, empathy and bright wit. Her humility in the face of her greatness is an example to all of us."
He is also thanking people for their kind wishes.